Latest News on Izmir Ickbal
Stage Credits
Productions
[Off-Broadway, 2019]
Set Design
Izmir Ickbal News
Elm Shakespeare Company to Return To Edgerton Park With Shakespeare's THE TEMPEST in August
by Chloe Rabinowitz - Jul 6, 2022
Following a two-year hiatus, Elm Shakespeare Company will return to Edgerton Park for the 2022 Season with Shakespeare's The Tempest.  Producing Artistic Director, Rebecca Goodheart, returns to direct the production.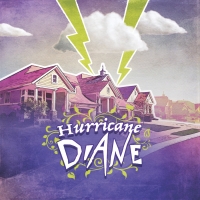 Madeleine George's Laugh-Out-Loud Comedy, HURRICAN DIANE, Concludes Kitchen Theatre Company's 2021-2022 Season
by A.A. Cristi - May 25, 2022
The Kitchen Theatre Company will continue its 2021-2022 season with Madeleine George's Hurricane Diane, a perfect storm of timely tragicomedy that doubles as an ecstatic awakening for the ages.
The Tank Announces Upcoming Programming - GLASS TOWN and PROMETHEUS BOUND
by Chloe Rabinowitz - Feb 19, 2021
The Tank announced today upcoming programming for March 2021. Presented in association with The Center at West Park, Glass Town by Miriam Pultro (Comings and Goings) and directed by Daniella Caggiano (Fun Home) will stream on CyberTank on Friday March 19, 2021 at 7:30PM ET.
The Classical Theatre of Harlem Presents Free Stream of A CHRISTMAS CAROL IN HARLEM
by Chloe Rabinowitz - Nov 30, 2020
The Classical Theatre of Harlem presents the free, online stream of A Christmas Carol in Harlem, as recorded live last year, based on the timeless work by Charles Dickens. A Christmas Carol in Harlem is adapted by Shawn René Graham, directed by Carl Cofield and choreographed by Tiffany Rea-Fisher with music directed and composed by Kahlil X Daniel.
The Tank Announces Fall 2020 CYBERTANK Productions
by Chloe Rabinowitz - Oct 20, 2020
The Tank announced today three upcoming CYBERTANK Productions. A Simple Herstory is a new podcast series created by Jocelyn Kuritsky (The Muse Project) highlighting the women who have run for President of the United States. The inaugural season, focusing on Victoria Woodhull, launches Tuesday October 27, 2020.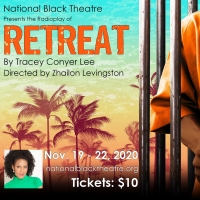 National Black Theatre Announces Cast of New Radio Play, RETREAT
by Chloe Rabinowitz - Oct 19, 2020
National Black Theatre has officially announced the cast, creative team, and ticket sales date for the institution's first produced radio play, Retreat, written by NBT I AM SOUL Playwright Resident Tracey Conyer Lee (Rabbit Summer) and directed by Zhailon Levingston (Neptune; Dixon Place and The Brooklyn Museum).
The Tank and New Light Theater Project Present MEET YOU AT THE GALAXY DINER.
by Chloe Rabinowitz - Aug 13, 2020
The Tank and New Light Theater Project will present a virtual production of the new play meet you at the Galaxy Diner. by Gina Femia, directed by William Steinberger. meet you at the Galaxy Diner. will premiere live on Friday August 21, 2020 at 8pm ET on CyberTank and will be available through August 28, 2020 on CyberTank OnDemand.
38th Annual Elliot Norton Award Nominations Announced - MOBY-DICK, Billy Porter's THE PURISTS, and More!
by A.A. Cristi - Apr 16, 2020
Two dozen nominations of outstanding actors, directors, designers and ensembles were announced today by The Boston Theater Critics Association (BTCA) for the 38th Annual Elliot Norton Awards.
George Salazar, Eden Espinosa & More Nominated for Los Angeles Drama Critics Circle Awards
by Chloe Rabinowitz - Mar 27, 2020
The Los Angeles Drama Critics Circle has announced the nominees for theatrical excellence for the year 2019. This year they are forgoing their annual event ceremony and will instead post the award recipients online in the upcoming weeks: 
BWW Review: A Cleverly Shaded Exploration of Life's Paths in OR, AN ASTRONAUT PLAY at The Tank
by Joe Lombardi - Jan 7, 2020
Or is a conjunction used to link alternatives.  Life is a conundrum which offers no definitive paths or guarantees of fulfillment.  That is the territory explored in Johnny G. Lloyd's cleverly shaded Or, An Astronaut Play.  An individual can choose to be a teacher or a doctor.  A policeman or a politician.  The odds of success for achieving those dreams are varied depending on station or circumstance or even dumb luck.  This play is about how life works, or is supposed to work, or doesn't.  Or, maybe it's really just an astronaut play.