Latest News on Helen Hedman
Latest News on Helen Hedman
Stage Credits
  [Arlington, VA (Regional)]
World Premiere Production, 2014
Rose White
Helen Hedman Awards and Nominations
Helen Hayes Awards - 2004 - Outstanding Lead Actress, Resident Play
Helen HedmanPiaf
Helen Hedman News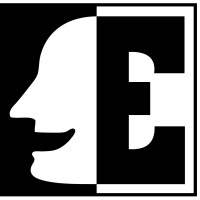 World Premiere of DINNER AND CAKE & More Announced for Everyman Theatre's 2022/2023 Season
by Chloe Rabinowitz - May 4, 2022
The seven-play season marks the organization's 32nd, with a varied roster featuring stories from a wide range of playwrights and perspectives. The distinctive, LIVE theatre experience for Everyman patrons offers more access through both in-person and digital opportunities.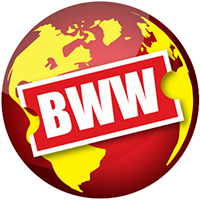 Kate Hamill's SENSE AND SENSIBILITY Announced at Everyman Theatre
by A.A. Cristi - Mar 8, 2022
Follow the fortunes (and misfortunes) of the Dashwood sisters, sensible Elinor and hypersensitive Marianne, as Everyman Theatre continues its live, in-person 2021/2022 season with Jane Austen's, Sense and Sensibility, a play adapted by playwright and actor Kate Hamill. The production at Everyman Theatre is directed by Susanna Gellert and runs from April 5 through May 1, 2022. At-home streaming is also available through May 13.
BWW Review: Pulitzer Prize winner THE SKIN OF OUR TEETH Is a Romp at Everyman Theatre.
by Charles Shubow - Dec 20, 2021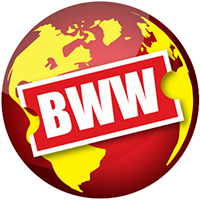 THE SKIN OF OUR TEETH Reimagined At Everyman
by A.A. Cristi - Nov 1, 2021
Everyman Theatre is gearing up for one of the most produced plays from the American canon, and the third offering in its LIVE 31st season, Thornton Wilder's romp through the ages, THE SKIN OF OUR TEETH. The production at Everyman Theatre is directed by Associate Artistic Director Noah Himmelstein and runs from December 7, 2021 through January 2, 2022.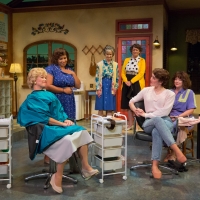 BWW Review: STEEL MAGNOLIAS at Everyman Theatre
by Jack L. B. Gohn - Aug 27, 2021
Audiences need each other as much as the performers need audiences; in the aisles we feed off each other's energy, helping each other get the jokes, experience the pathos, and admire the performances. Steel Magnolias, is an excellent way to make our return, with plenty of jokes, plenty of pathos, and plenty of opportunities for actors to shine. Baltimore's Everyman Theatre's lovely production makes the most of these assets.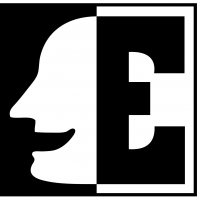 STEEL MAGNOLIAS to Open Everyman Theatre's 2021-2022 Season
by Chloe Rabinowitz - Jul 16, 2021
Everyman Theatre is celebrateing the return to live theatre with the first offering in its 2021/2022 season with the iconic family favorite from stage and screen, Steel Magnolias by Robert Harling. The production at Everyman is directed by Casey Stangl and runs from August 10 through September 5.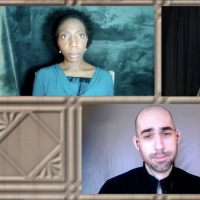 BWW Review: THE DEVIL'S DISCIPLE streaming from Washington Stage Guild
by Roger Catlin - Mar 18, 2021
A strong cast and steady pace make this rare performance of Shaw's first hit work a worthwhile free tune-in.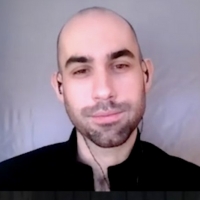 Photo Flash: Washington Stage Guild Presents THE DEVIL'S DISCIPLE
by A.A. Cristi - Mar 8, 2021
The Washington Stage follows up on its greatly popular presentation of Don Juan In Hell last November with a very different "devilish" play by Irish playwright George Bernard Shaw.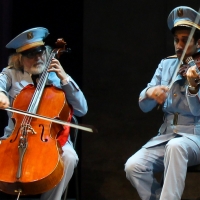 THE BAND'S VISIT Tour Wins Helen Hayes Award for 'Outstanding Visiting Production'
by A.A. Cristi - Sep 25, 2020
On September 25, the 36th Annual Helen Hayes Awards concluded, after a series of virtual events celebrating Washington's dynamic and diverse theatre community.
Felicia Curry and Helen Hedman Named To Resident Company Of Artists Roster At Everyman
by Stephi Wild - Jul 23, 2020
Everyman Theatre's Founding Artistic Director Vincent M. Lancisi is thrilled to announce that actors Felicia Curry and Helen Hedman have joined the organization as members of the Everyman Theatre Resident Company of Artists. Everyman Theatre is one of only a handful of Regional Theatres that has a resident company of professional artists as part of its mission.
Helen Hedman Videos
AUDIO: First Listen - Alysha Umphress and Mara Davi Sing 'Extraordinary' from Signature Theatre's BEACHES!
by BWW News Desk - Feb 5, 2014
This spring, Virginia's Signature Theatre will present the world premiere musical Beaches, adapted from the beloved 1985 novel by Iris Rainer Dart. Directed by Signature Theatre's Artistic Director Eric Schaeffer (Broadway's Follies, Million Dollar Quartet), this heartfelt chronicle of a decades-long friendship between two unforgettable women will star Mara Davi (Broadway's A Chorus Line and The Drowsy Chaperone) as Bertie White and Alysha Umphress (Broadway's American Idiot and On a Clear Day You Can See Forever) as Cee Cee Bloom. Click below for a first listen to the song 'Extraordinary', featuring Umphress and Davi!
Helen Hedman Frequently Asked Questions
What awards has Helen Hedman been nominated for?
Outstanding Lead Actress, Resident Play (Helen Hayes Awards) for Piaf .