Latest News on Gisela Chipe
Stage Credits
  [Broadway]
Original Broadway Production, 2022
Bernadette, Harriet, Jean, Margaret (Standby)
Stage
Performances
  [Broadway]
Original Broadway Production, 2022
Bernadette, Harriet, Jean, Margaret (Standby)
Gisela Chipe News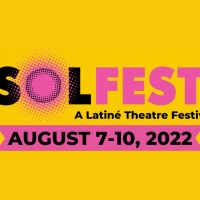 The Sol Project Announces Complete Schedule for SOLFEST 2022 in August
by Chloe Rabinowitz - Aug 1, 2022
The Sol Project, the national theater initiative dedicated to amplifying Latiné voices and building a body of work for the new American theater, announced full details for the fifth annual SolFest: A Latiné Theatre Festival, produced in partnership with (Pregones/PRTT). The four-day program runs August 7-10 with both online and in-person events.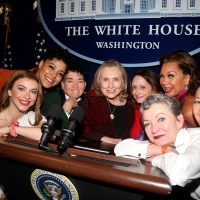 Photos: Hillary Clinton, Maya Rudolph and More Visit POTUS on Broadway
by Bruce Glikas - Jul 8, 2022
Hillary Clinton, Maya Rudolph, and more special guests visited POTUS on Broadway last night, July 7. BroadwayWorld was there to capture photos of the guests with the POTUS cast. Check out the photos here!
POTUS on Broadway to Host Celebratory Rally in Times Square With Lilli Cooper, Lea DeLaria, Suzy Nakumara & Julie White
by Chloe Rabinowitz - Apr 25, 2022
POTUS: Or, Behind Every Great Dumbass Are Seven Women Trying to Keep Him Alive, has announced a celebratory, free event with cast members Lilli Cooper, Lea DeLaria, Julie White, Suzy Nakumara, Gisela Chipe, and Partners set for Wednesday, April 27 at Noon in Times Square's Father Duffy Square - 7th Avenue between 46th & 47th Streets.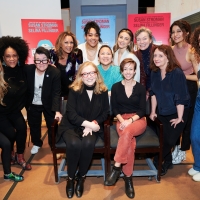 Photos: First Look at Julianne Hough, Vanessa Williams & More in Rehearsals for POTUS
by Chloe Rabinowitz - Mar 11, 2022
Take a first look at the cast and crew of Selina Fillinger's POTUS: Or, Behind Every Great Dumbass Are Seven Women Trying To Keep Him Alive, now in rehearsals as they gear up for their inaugural Broadway performance April 14.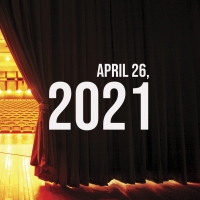 Virtual Theatre Today: Monday, April 26- with Neil Patrick Harris, Mandy Gonzalez, and More!
by Nicole Rosky - Apr 26, 2021
Today (April 26) in live streaming: the first episode of Broadway's Masked Singer, Live at the Lortel with Sydney Harcourt, and more!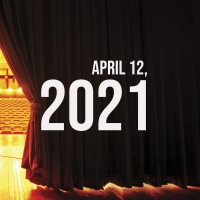 Virtual Theatre Today: Monday, April 12- with Kelli O'Hara, Adam Jacobs, and More!
by Nicole Rosky - Apr 12, 2021
Today (April 12) in live streaming: Broadway unites for Arts for Autism, Douglas Lyons is Live at the Lortel, and more!
The Hangar Theatre Company to Present UNCOMMON EXCERPTS AND OTHERS: THE WENDY CHRONICLES
by Chloe Rabinowitz - Jun 10, 2020
On June 20th at 7:30 p.m. the Hangar Theatre Company will perform Uncommon Excerpts and Others: The Wendy Chronicles directed by Hangar's Artistic Director Michael Barakiva and Associate Artistic Director/Education Director Shirley Serotsky.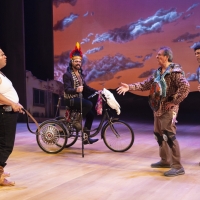 Photo Flash: First Look at QUIXOTE NUEVO at Huntington Theatre Company
by Stephi Wild - Nov 20, 2019
In Quixote Nuevo, one of literature's most vibrant and memorable characters, Cervantes' Don Quixote is boldly brought to life by award-winning playwright Octavio Solis and director KJ Sanchez in this hilarious and imaginative adaption of the classic novel. Transported to a border town in Texas, the eccentric, brilliant knight embarks on a cross-desert quest to reunite with a long-lost love. Chased by Death himself a?" in the form of roving bands of guitar-playing Calacas a?" Quixote always leads with his heart in a world of people led astray by their brains. Quixote Nuevo, which received its world premiere at California Shakespeare Company in 2018, is a rich, contemporary, theatrical fable that has been created anew by Solis. Emilio Delgado, who is returning to Quixote Nuevo after originating the titular role, is best known for his 44-year run as beloved repairman Luis on the iconic PBS children's show a?oeSesame Street.a??
Review Roundup: What Did Critics Think of QUIXOTE NUEVO at Hartford Stage?
by Paul Smith - Oct 1, 2019
Quixote Nuevo recently opened at Hartford Stage and critics were in attendance. Find out what they had to say!
BWW Review: QUIXOTE NUEVO at Hartford Stage
by Joseph Harrison - Sep 29, 2019
There are some stories that have a timeless quality, speaking to the aches and the joys of modern life regardless of the era in which they are told. Such is the classic tale of Don Quixote, a story that, when Miguel de Cervantes published it in 1605, took on a certain meaning and century after century has been seen through an evolving lens, from comic novel to tragic statement against nobility. But in Octavio Solis' new play QUIXOTE NUEVO, which opens Hartford Stage's 2019/2020 season, the infamous Spanish Knight of La Mancha has become the Latino Knight of La Plancha (Texas) battling border surveillance drones instead of windmills and fighting for the undocumented versus the poor citizens of war-ravaged Spain.
Gisela Chipe Frequently Asked Questions
How many Broadway shows has Gisela Chipe been in?
Gisela Chipe has appeared on Broadway in 1 shows.
How many West End shows has Gisela Chipe been in?
Gisela Chipe has not appeared in the West End