Latest News on Diego Prieto
Stage Credits
  [Arlington, VA (Regional)]
Signature Theatre Company, 2007
Performer
Stage
Performances
  [Arlington, VA (Regional)]
Signature Theatre Company, 2007
Performer
Diego Prieto News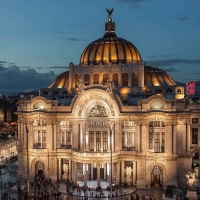 El Movimiento Cultural Sigue Con Fuerza En 2021: Alejandra Frausto Guerrero
by A.A. Cristi - Jan 12, 2021
La secretaria de Cultura del Gobierno de México, Alejandra Frausto Guerrero, afirmó que durante 2021 el movimiento cultural del país continúa con fuerza y no se detendrá, para ello, ya se trabajan distintos mecanismos que permitan a las y los artistas seguir sus procesos creativos.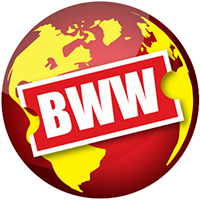 Implementan Secretaría De Cultura Y Gobierno De La CDMX Plan De Acción Inmediato Para Recuperar La Parroquia De La Santa Veracruz
by A.A. Cristi - Aug 31, 2020
Desde las 8:00 horas de este lunes, la secretaria de Cultura federal, Alejandra Frausto Guerrero, acompañada por los directores generales de Sitios y Monumentos, Arturo Balandrano, del Instituto Nacional de Antropología e Historia (INAH), Diego Prieto, y del Instituto Nacional de Bellas Artes y Literatura (INBAL), Lucina Jiménez, sostuvieron una reunión con autoridades del Gobierno de la Ciudad de México, encabezadas por la encargada del despacho de la Secretaría de Cultura local, Guadalupe Lozada, y la secretaria de Gestión Integral de Riesgos y Protección Civil, Myriam Urzúa, con el fin de determinar un plan de acción inmediato para la atención a los daños sufridos por la Parroquia de la Santa Veracruz, a causa de los incendios ocurridos este 30 de agosto.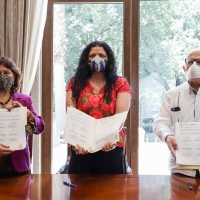 Firman INAH E INBAL Convenio Para La Protección Y Divulgación Del Patrimonio Nacional
by A.A. Cristi - Aug 11, 2020
La directora general del Instituto Nacional de Bellas Artes y Literatura (INBAL), Lucina Jiménez, y el director general del Instituto Nacional de Antropología e Historia (INAH), Diego Prieto Hernández, signaron un Convenio General de Colaboración con el cual ambas instituciones unirán acciones para la protección, conservación y divulgación del patrimonio histórico y cultural del país. 
Photo Coverage: Ian McKellen and More Walk the Red Carpet at ONLY MAKE BELIEVE
by Jennifer Broski - Nov 5, 2019
Only Make Believe (OMB), a non-profit organization and children's theater company, hosted its 20th Anniversary Gala event, Make Believe on Broadway, at the Gerald Schoenfeld Theatre last night.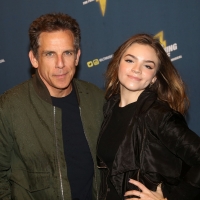 Photo Coverage: On the Opening Night Red Carpet for THE LIGHTNING THIEF
by Nicole Rosky - Oct 17, 2019
The Longacre Theatre was the place to be last night as the best of Broadway gathered to celebrate an opening night worth of the gods. The Lightning Thief: The Percy Jackson Musical officially arrived yesterday, October 16, 2019.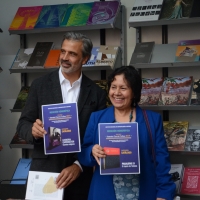 Recibe INBAL dosreconocimientos en la entrega del Premio Antonio García Cubas
by Julie Musbach - Sep 27, 2019
Los catálogos Pasajero 21. El Japón de Tablada y Leonora Carrington. Cuentos Mágicos, publicados por la Secretaría de Cultura, a través del Instituto Nacional de Bellas Artes y Literatura (INBAL), con el apoyo de la Fundación Mary Street Jenkins, fueron merecedores de menciones honoríficas del Premio Antonio García Cubas 2019 en la categoría de Catálogo.

TheaterWorksUSA Announced The Creation Of Artistic Ambassadors At Last Night Benefit Gala
by A.A. Cristi - Apr 30, 2019
Last night, TheaterWorksUSA celebrated 57 years with its benefit at The Current at Chelsea Piers hosted by Broadway's James Snyder. The evening raised critical funds to support TheaterWorksUSA's mission which addresses the disproportionate accessibility of theater for young people by creating exceptional, transformative theatrical experiences for audiences in diverse communities throughout New York City and North America. The sold-out event honored TheaterWorksUSA champions, Marco Masotti and Tracy Stein, Judith C. Prince, and apple seeds.
Photo Coverage: Inside The I DO! I DO! 2019 Spring Benefit Concert at The York Theatre
by Genevieve Rafter Keddy - Apr 9, 2019
The York Theatre Company recently presented its one-night only concert version of the newly re-imagined version of the beloved Broadway hit musical I Do! I Do!, with book and lyrics by Tom Jones and music by Harvey Schmidt, based on the play The Fourposter by Jan De Hartog. York Theatre favorite David Glenn Armstrong (Roadside, Happy Hunting) directed with music direction by David Hancock Turner (York's Desperate Measures).
México requiere una reapropiación social del patrimonio que hay en sus museos: Lucina Jiménez
by Julie Musbach - Jan 30, 2019
"Los museos son el lugar donde las sociedades se encuentran reflejadas en su memoria, en su construcción artística y en su desarrollo científico y este patrimonio intangible debe aspirar a una reapropiación social", señaló la Dra. Lucina Jiménez, directora general del Instituto Nacional de Bellas Artes y Literatura (INBAL), en el marco de la toma de posesión, para el periodo 2019-2021, del Comité Nacional Mexicano del Consejo Internacional de Museos (ICOM), donde se designó como presidenta a Maya Dávalos de Camacho.

Photo Coverage: Montego Glover, Rachel Dratch & More Attend MAKE BELIEVE ON BROADWAY
by Monroe George - Nov 6, 2018
Just last night, Only Make Believe honored Bethenny Frankel with the Sir Ian McKellen Award for her global philanthropic work for families in crisis through her Bstrong initiative in partnership with delivering good disaster relief charity, as well as Tony Winning playwright / lyricist/ composer Joe DiPietro with the Founder's Award for his for tireless commitment to OMB for 19 years and OMB's first partner facility The Rusk Institute of Rehabilitation at NYU Langone with the OMB Star Award. 'Make Believe On Broadway', which was held last night at the Schoenfeld Theatre, was hosted by the hilarious Rachel Dratch.