Latest News on Debris Stevenson:
Latest News on Debris Stevenson
Debris Stevenson News
TREASON THE MUSICAL Will Release a Concert Album Ahead of Global Premiere in October
by Stephi Wild - Feb 7, 2023
Treason the Musical will ignite this year with an album, recorded from last year's Theatre Royal Drury Lane concert, and finish with a 'bang' in October with the global premiere of the fully staged production of Treason.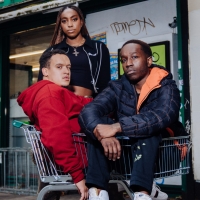 National Youth Theatre Announces UP ALL NIGHT An All Night Takeover At The Duke Of York's Theatre
by Stephi Wild - Jan 19, 2023
Join National Youth Theatre and some of Britain's leading voices for a world-first all-night West End youth takeover at the iconic Duke of York's Theatre on 10 February 2023.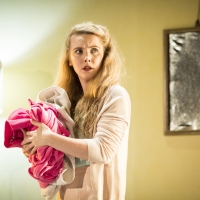 Dawn Butler MP and Rachna Sundaram Join National Youth Theatre Board Of Trustees
by Stephi Wild - Nov 28, 2022
National Youth Theatre will welcome Dawn Butler MP and Accenture's Rachna Sundaram to the charity's Board of Trustees. 
Review: TREASON 'Ä" THE MUSICAL IN CONCERT, Theatre Royal Drury Lane
by Debbie Gilpin - Aug 24, 2022
The story of the Gunpowder Plot still resonates 400 years on, whether you're a Catholic trying to navigate certain aspects of life in the UK, or if you consider the ever-present religious intolerance of various kind.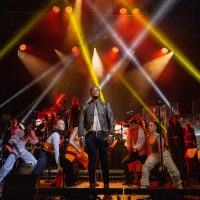 Photos: TREASON THE MUSICAL IN CONCERT Premieres at Theatre Royal Drury Lane
by Stephi Wild - Aug 24, 2022
Treason is the explosive new musical about the gunpowder plot featuring stunning music by Ricky Allan, and book and lyrics by Ricky Allan and Kieran Lynn.The musical had its live stage debut at Theatre Royal Drury Lane on 22 August, and added an additional performance on 23 August due to popular demand. Check out photos here!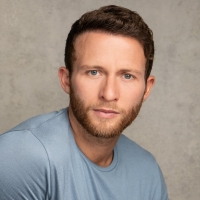 Sir Trevor McDonald Joins CHESS and Joel Harper-Jackson Leads KINKY BOOTS in Theatre Royal Drury Lane Concert Productions
by Stephi Wild - Jul 27, 2022
There is less than a week to go before the three-part concert series presented at Theatre Royal Drury Lane kicks off, starting with Chess the Musical in Concert on Monday 1 August.
Traverse Announces First Stages Festival 2022
by Stephi Wild - Feb 3, 2022
The Traverse today announces the Spring 2022 edition of its First Stages Festival, a celebration of storytelling and creativity, with skills development opportunities for creatives at any stage of their career. With all workshops and interactive events being delivered digitally, we invite those keen to explore their creativity to attend from anywhere around the world. 
Liberty UK Festival Pops Into Town To Celebrate Halton
by Stephi Wild - Sep 13, 2021
Liberty UK Festival joins the Celebrate Halton programme for a weekend of exciting family-friendly activities on 18 and 19 September. Taking place outdoors across Runcorn and Widnes, this unique festival weekend will be part of Halton's year as Borough of Culture and is free for all to attend.
BWW Review: THE SONG PROJECT, Royal Court
by Bella Bevan - Aug 21, 2021
The Royal Court hosts something different from their usual line up with this musical  theatre/cabaret/concert hybrid titled The Song Project, led by celebrated Dutch singer  Wende.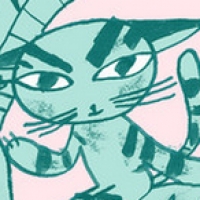 Positive Stories For Negative Times Season Two Announced
by A.A. Cristi - Jun 23, 2021
Positive Stories for Negative Times created by Wonder Fools in association with Traverse Theatre is back with an incredible lineup of the UK's most exciting voices.