Latest News on David Shaw
David Shaw News
Yep Roc Records Announces Initial Lineup for 25th Anniversary Show At Cat's Cradle
by Michael Major - Aug 24, 2022
Featuring a stellar lineup of local North Carolina artists, many of whom are foundational to the label's beginnings, the Cat's Cradle main room will include performances by: Dawn Landes; The Old Ceremony; Jennyanykind; Mayflies USA; Chris Stamey; and Caitlin Cary, who will headline the show with her first live performance since 2005.
The Revivalists Take the Stage for Charity Concert In The Hamptons
by A.A. Cristi - Jun 2, 2022
Greg Williamson and Nicole Rechter, the founders of RWE Partners, are continuing the Hamptons summer charity concert series they debuted last year with an instant sell out of the Marcus King & Friends show.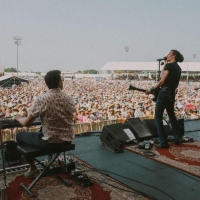 The Revivalists Announce 'Made In Muscle Shoals Vol. 2'
by Michael Major - May 31, 2022
Watch as the band brings the song – the opening track from their last studio album Take Good Care – to life at FAME Recording Studio in Muscle Shoals, Alabama, as front man David Shaw's distinct, soulful vocals soar above the band's lush background harmonies. To pre-save Made In Muscle Shoals Vol. 2. Plus, check out upcoming tour dates!
The Revivalists Release New Single and Video, 'You Said It All (Made In Muscle Shoals)'
by Marissa Tomeo - May 11, 2022
On the heels of The Revivalists' epic return to Jazz Fest that saw them perform an electrifying set of hit songs and fan favorites to a sea of festivalgoers this past weekend, the chart-topping rock band has released a new track "You Said It All (Made In Muscle Shoals)" alongside a live studio video (out now via Concord Records). Recorded and filmed during the band's sessions at the iconic FAME Recording Studio in Muscle Shoals, Alabama, "You Said It All" – a favorite in The Revivalists' live shows – gets a fresh approach informed by the aura of the legendary studio. PRESS HERE to watch and HERE to listen.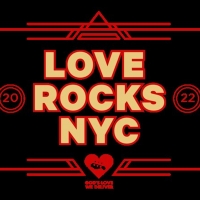 The Steven & Alexandra Cohen Foundation Presents LOVE ROCKS NYC
by A.A. Cristi - Feb 15, 2022
The Steven & Alexandra Cohen Foundation will present the sixth annual LOVE ROCKS NYC benefit concert for God's Love We Deliver live from the historic Beacon Theatre in NYC on Thursday, March 10. 
David Shaw Releases New Holiday Single 'Blue Christmas'
by Michael Major - Nov 19, 2021
David Shaw is kicking off the holiday season early with the release of "Blue Christmas," a tender cover of the holiday classic most famously performed by Elvis Presley. Joining Shaw on the track are The Gifters (Pete Murano, Andriu Yanovski, and David Shirley). Listen to the new single now! Plus, check out Shaw's upcoming tour dates.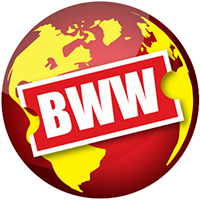 FAT FRIENDS THE MUSICAL UK Tour Announces Sherrie Hewson, Les Dennis and Jessica Ellis
by Stephi Wild - Oct 7, 2021
Joining the previously announced Lee Mead as 'Kevin' will be Sherrie Hewson as 'Julia', Jessica Ellis as 'Kelly' and Les Dennis as 'Fergus'. Marc Akinfolarin also joins the cast as 'Alan' with Alex–May Roberts as 'Val'. Further casting to be announced soon.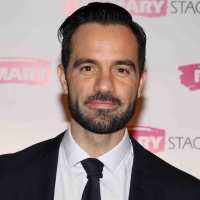 West End SUNSET BOULEVARD Concert Premieres Tonight, Starring Ramin Karimloo, Mazz Murray, and More
by Stephi Wild - Jun 13, 2021
The concerts will feature a 28- piece socially-distanced orchestra playing David Cullen & Andrew Lloyd Webber'S original orchestrations. The concerts are directed by Jordan Murphy and conducted by Alex Parker. It will feature choreography by Joanna Goodwin, lighting by Jack Weir, sound design by Paul Smith.
The Revivalists' David Shaw Announces 2021 Tour Dates
by Sarah Jae Leiber - Jun 3, 2021
Then, this winter, Shaw will hit the road again starting December 4th in Atlanta, GA with performances in Tennessee, Illinois, Ohio, Massachusetts, and Pennsylvania. He'll also be stopping at Bowery Ballroom in New York City on December 17th and then will close out the run in Washington, DC on December 18th.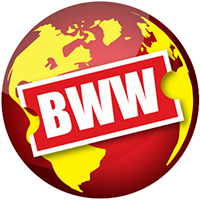 Kay Mellor's FAT FRIENDS THE MUSICAL Will Tour the UK and Ireland
by Stephi Wild - Jun 2, 2021
Following a highly successful sell-out tour in 2017, producer Joshua Andrews is delighted to announce that Kay Mellor's smash hit FAT FRIENDS THE MUSICAL will return to tour the UK and Ireland opening at Dartford Orchard Theatre on 14 January 2022.
David Shaw Videos
STAGE TUBE: Stephen Wight and More at Press Night of MCQUEEN
by Stage Tube - May 27, 2015
Award-winning actor Stephen Wight takes on the title role of Lee McQueen and Dianna Agron will play Dahlia in the world premiere of James Phillips's play McQUEEN directed by John Caird, which will run at St. James Theatre from 12 May to 27 June, with press nights on Tuesday 19 and Wednesday 20 May.  The play will also star Tracy-Ann Oberman as Isabella Blow, Laura Rees as Arabella, and David Shaw-Parker as John Hitchcock, along with Sophie Apollonia, Amber Doyle, George Hill, Eloise Hymas, Jordan Kennedy, Rachel Louisa Maybank, James Revell and Carrie Willis.  Check out behind the scenes interviews and more!
David Shaw Frequently Asked Questions
How many shows has David Shaw written?
David Shaw has written 2 shows including Redhead (Bookwriter), Tovarich (Bookwriter).