Latest News on Amy Gardner
Stage Credits
  [Broadway]
Unknown, 1889
Fantine
Productions
[Immersive, 2019]
Photographer
Videographer
Amy Gardner News
A West End Gala Night of 'Theatrical Consequences' Comes to the Savoy Theatre in May
by Stephi Wild - Feb 6, 2023
The game of Consequences - drawing an image, turning over the page to hide it and passing it on - often ends in astonishing and eye-wateringly funny results. Now inspired by this "what will happen next?" children's game, there will be a one night only fundraising gala evening at the Savoy theatre on Monday 15 May, 2023.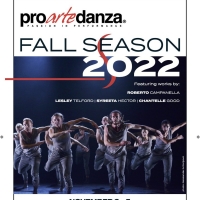 ProArteDanza Presents its Fall 2022 Season Performance at Fleck Dance Theatre
by Stephi Wild - Sep 30, 2022
Following a three year hiatus, ProArteDanza presents its fall 2022 season performance featuring a quadruple-bill mixed program of unique, innovative and expressive choreographic voices.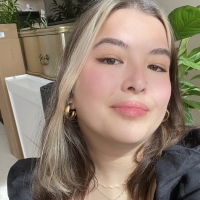 Ava Wong Davies Announced as Winner of the 2022 Ambassador Theatre Group Playwright's Prize
by Stephi Wild - Sep 28, 2022
Emerging playwright Ava Wong Davies has won the £5,000 Ambassador Theatre Group Playwright's Prize in association with Platform Presents for her play 'Graceland'.
Paramount+ to Stream 11 MINUTES Documentary Inside Las Vegas' Route 91 Harvest Music Festival Mass Shooting
by Michael Major - Sep 12, 2022
Paramount+ will exclusively premiere 11 MINUTES, a four-part documentary that takes viewers inside the heart-stopping stories of terror and survival experienced by those who were at the 2017 Route 91 Harvest Music Festival in Las Vegas. It features the first in-depth interview with country singer Jason Aldean, who was on stage. Watch a preview now!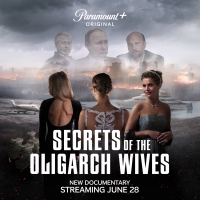 VIDEO: Paramount+ Shares SECRETS OF THE OLIGARCH WIVES Teaser Trailer
by Michael Major - Jun 22, 2022
The women partners of the billionaires who put President Vladimir Putin in charge risk everything by revealing the secrets of staying in the iron-willed dictator's good graces and the price some have paid for speaking out, in the Paramount+ original documentary SECRETS OF THE OLIGARCH WIVES.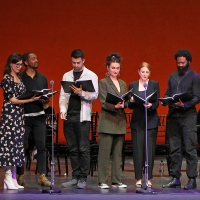 Photos: See Rosalie Craig, Indira Varma, Robert Bathurst & More at THE JOY OF TEXT West End Gala
by Chloe Rabinowitz - Apr 26, 2022
Inspired by an hilarious exchange between her mum and brother that she has kept on her phone for years, film and theatre director Josie Rourke put together a fast, raucous and breathtaking "I can't believe you typed that" evening in support of the Platform Presents Playwrights Prize.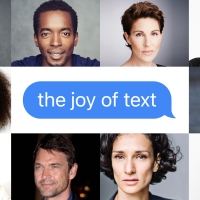 Full Lineup Announced For THE JOY OF TEXT at the Savoy Theatre
by Stephi Wild - Mar 9, 2022
The growing cast includes Pippa Bennett-Warner, Denise Gough, Tamsin Greig, Pearl Mackie, Aki Omoshaybi, Nicholas Pinnock, Iwan Rheon, Dougray Scott, Catherine Tate and Indira Varma, with many more to be added in the coming days.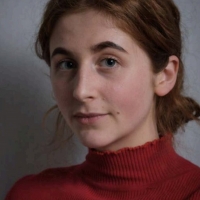 Ezra England Wins The 2021 Playwright's Prize With NUCLEAR CHILDREN
by Stephi Wild - Jun 10, 2021
734 plays were submitted from writers based from London to Mumbai, New York to LA to Melbourne. These were shortlisted to 10 finalists by the Platform Presents co-founders and script readers.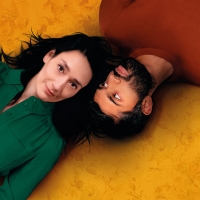 Free Tickets Launched for the World Premiere of GOOD GRIEF Starring Sian Clifford and Nikesh Patel
by Chloe Rabinowitz - Jan 28, 2021
Producers of 'GOOD GRIEF,' starring FLEABAG star  Sian Clifford and Nikesh Patel, today  announce 250 free viewing passes are available to anyone under 21 thanks to donors jeen to support the theatre industry.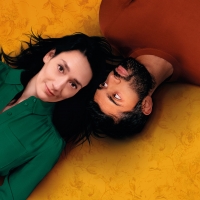 Photo Flash: First Look at Sian Clifford and Nikesh Patel in GOOD GRIEF
by Stephi Wild - Dec 20, 2020
Sian Clifford (best known and  BAFTA-winning, Emmy and Critics Choice Award nominated as Claire, Phoebe Waller-Bridge's uptight sister Claire in the global phenomenon 'Fleabag') and Nikesh Patel ('Foaly' in 'Artemis Fowl', directed by Kenneth Branagh) are to star in the global online premiere of 'Good Grief' by Lorien Haynes.
Amy Gardner Frequently Asked Questions
How many Broadway shows has Amy Gardner been in?
Amy Gardner has appeared on Broadway in 1 shows.
How many West End shows has Amy Gardner been in?
Amy Gardner has not appeared in the West End