Latest News on Adam Elliott
Stage Credits
  [West End]
Original London Production, 2021
Trotter/Giles [Replacement]
Stage
Performances
  [West End]
Original London Production, 2021
Trotter/Giles [Replacement]
Adam Elliott News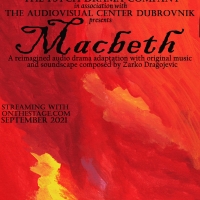 Psych Drama Company to Presents MACBETH and CAT ON A HOT TIN ROOF Audio Play
by A.A. Cristi - May 26, 2021
For its ten-year anniversary, The Psych Drama Company has announced its upcoming September 2021 streaming audio drama adaptations: Macbeth & Tennessee Williams' Cat on a Hot Tin Roof.
Casting Announced For Digital Festival TALKING GODS
by Stephi Wild - Feb 24, 2021
The cast has been announced for Talking Gods, a digital season of five reimagined Greek myths by Arrows & Traps.  Nicolle Smartt (Good Omens and Doctor Who, BBC; Upon the Edge, DeCantillon) will star in tale of sisterhood Persephone, the first play in the Talking Gods series.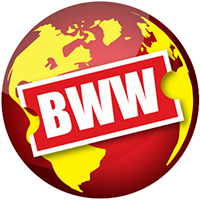 The Old Red Lion Announces New Reopening Season
by Stephi Wild - Dec 9, 2020
Acclaimed family-run pub theatre The Old Red Lion will reopen its doors this winter with an exciting new theatrical season, once again providing quality entertainment and hospitality to North London. Partnering with another local family business, Bombay Burrito, the pub will provide substantial meals to patrons in line with the latest government regulations. 
Nominees Announced For the 13th Annual Portland Area Musical Theatre Awards
by Stephi Wild - Jun 8, 2020
Nominees have been announced for the 13th Annual Portland Area Musical Theatre Awards. The ceremony will take place on Youtube, June 14 at 7pm.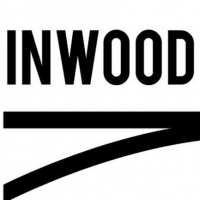 Inwood Art Works to Hold 5th Annual Inwood Film Festival March 13th - 15th
by Sarah Jae Leiber - Jan 22, 2020
Inwood Art Works, a nonprofit organization that creates and curates professional performing and visual arts in the Inwood community, is announcing the return of the Inwood Film Festival March 13 a?" 15, 2020 for its milestone 5th annual film festival. The IFF will span three days, at the Campbell Sports Center located in Inwood at 218th Street and Broadway where it has been held since 2017.
Photo Flash: 1776 at Lakewood Theatre Company
by A.A. Cristi - Aug 24, 2016
In a year with a rollicking presidential election, and the 240th anniversary of the Declaration of Independence, it seems fitting for Lakewood Theatre Company to present 1776, the Tony Award-winning musical about how the founding fathers drafted the Declaration of Independence and gave birth to a new nation. Political maneuvering provides the heart and soul of 1776; the road to accord seems as fraught with obstacles as any in Congress today. It is a show that will remind us how far America has come and how little we've changed.
Adam Elliott Frequently Asked Questions
How many Broadway shows has Adam Elliott been in?
Adam Elliott has not appeared on Broadway.
How many West End shows has Adam Elliott been in?
Adam Elliott has appeared on London's West End in 1 shows.
What was Adam Elliott's first West End show?
Adam Elliott's first West End show was The Mousetrap which opened in 2021