Latest News on Adam Duritz
Adam Duritz News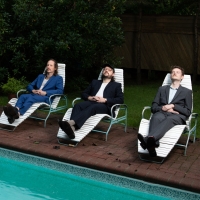 Wilder Maker (feat. Felicia Douglass of Dirty Projectors) Release New Track
by Michael Major - Jun 27, 2022
Having recently announced Wilder Maker's upcoming album Male Models out July 29th via Western Vinyl, today we release the new single "A Professional." Beautifully sung by Felicia Douglass of Dirty Projectors and Ava Luna, "A Professional" showcases the band's unique blend of control and playfulness.
Brooklyn's Wilder Maker Announce New Album 'Male Models'
by Michael Major - Jun 2, 2022
Band members play regularly with Debo Band, Mutual Benefit, Baroness, Kevin Garrett, Johanna Samuels, and Hannah Cohen. Male Models features guest lead vocalists: Adam Duritz (Counting Crows), Katie Von Schleicher, Felicia Douglass (Dirty Projectors, Ava Luna), Alex Schaaf (Yellow Ostrich), V.V. Lightbody, and Mutual Benefit.
Parader Releases Debut EP 'Something the Dreamers'
by Michael Major - Apr 22, 2022
Today NYC-based pop-rock band Parader celebrates the release of their new EP  Something the Dreamers Dream out now via Taillights Music Group, a new imprint of Takeover Records run by Ben Harper of Yellowcard. Get tickets to their upcoming show now!
Listen: LITTLE KNOWN FACTS with Ilana Levine and Special Guest, Adam Duritz
by Little Known Facts w/ Ilana Levine - Feb 21, 2022
Today's episode features Counting Crows frontman Adam Duritz. For more than two decades, the GRAMMY and Academy Award-nominated rock band Counting Crows have enchanted listeners worldwide with their intensely soulful and intricate take on timeless rock & roll. Exploding onto the music scene in 1993 with their multi-platinum breakout album, August and Everything After, the band has gone on to release seven studio albums, selling more than 20 million records worldwide, and is revered as one of the world's most pre-eminent live touring rock bands. 
Photos: Alex Edelman's JUST FOR US Celebrates Opening Night
by Jennifer Broski - Dec 9, 2021
Award-winning stand-up comedian Alex Edelman's acclaimed one-man-show, Just For Us, has extended three weeks, now playing at the Cherry Lane Theatre (38 Commerce Street, NYC) through January 8, 2022. The show, directed by Adam Brace and presented by Mike Birbiglia, opened just last night!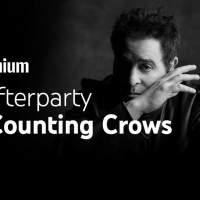 Counting Crows Announce Long Form Video for 'Butter Miracle Suite One'
by TV News Desk - Jun 8, 2021
Starring Clifton Collins Jr., (Westworld) Josefine Lindegaard, and Michael John Maclane, the video tells the story of a singer/songwriter struggling to find inspiration for his true life passion.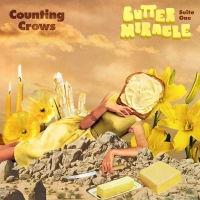 Counting Crows Return With New Record 'Butter Miracle, Suite One'
by Sarah Jae Leiber - Apr 27, 2021
The first single, 'Elevator Boots', is a glam look at life on the road in a band, awash in the thrill, the isolation, and the cleansing power of rock and roll.  
Skout Releases Introspective EP, 'Patterns,' Today
by Sarah Jae Leiber - Sep 25, 2020
Skout, moniker for singer-songwriter and guitarist Laura Valk, has released her new EP, Patterns.
Thurlowood Premieres 'Survivalist' & Announces Debut Album
by Kaitlin Milligan - Feb 27, 2020
Today, Thurlowood releases his first single, 'Survivalist,' via MXDWN. Along with the single premiere comes the announcement of Thurlowood's debut album, Discontinue Normal Program. Discontinue Normal Program is due on April 10th, 2020.
Maria Taylor Shares 'Spinning Wheel' Video
by Sarah Jae Leiber - Jan 22, 2020
Today Maria Taylor has revealed the official for 'Spinning Wheel' with Under The Radar. The track is from her self-titled album out now on Flower Moon Records. About the video Maria Taylor says, 'One of my best friends and long time collaborators, Alan Tanner, directed this video. I love how the video accentuates the dance element of the song. He always adds a sense of levity and humor to his work and I can never watch an Alan Tanner video without smiling.'
Adam Duritz Videos
VIDEO: First Look - Trailer for FREELOADERS
by - Nov 28, 2012
FREELOADERS is directed by San Rosen and written by Rosen and Dave Gibbs. The comedy stars JOSH LAWSON as Dave, CLIFTON COLLINS, JR as Vic, NAT FAXON as Fritz, KEVIN SUSSMAN as Benny, ZOE BOYLE and Emma WARREN HUTCHERSON as Trane, JANE SEYMOUR as Carolyn Roberts, and BRIT MORGAN as Samantha. Check out the trailer below!