Click Here to Visit the College Center

Blogs are the opinions of the authors and do not necessarily reflect the opinions of BroadwayWorld. BroadwayWorld believes in providing a platform for open and constructive conversation.

Student Blog: Summer Stock Central: Step #8| Respect The Timeline + Farewell
Respecting The Timeline of Summer Stock can be tricky, but with a little patience and some diligence, you'll make it through!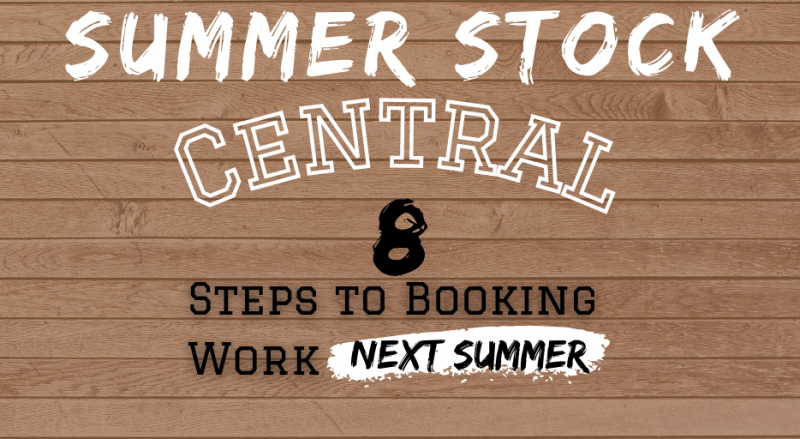 Hey Summer Stock Fam,
Can you believe it? We've reached the last step in this series!
So for the last time...in this post, we're talking about Step #8| Respect The Timeline.
Before continuing, be sure to read Step #7| Navigate the Callback in this 8 Steps to Booking Work Next Summer series. To find all the steps in one place, Click Here. It'll take you to my profile, which will be the home base for all my articles in the Summer Stock Central series.
So you've completed your callback and now what? It's time for...
STEP #8: Respect The Timeline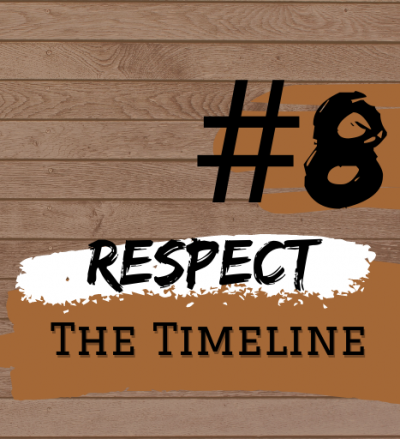 Waiting is the name of the game in this industry. To back track a bit, from the time you submit your audition to the time you hear back about a callback request, a lot of time can pass-I mean a LOT. While I've had abnormally quick callback requests, like within a day after submitting for projects, I've also received initial callback notifications 2 months after a submission (this is more normal). I hope this illustrates the unpredictable nature of this business, but when in doubt, be prepared to just WAIT. After submitting a Callback, some Venues may reach out within a few weeks or a few days-- I've experienced both.
The keys to Respecting The Timeline are:
1. Submit and For"git"
Easier said than done, but try and prioritize other aspects of your life after submitting an audition or callback. Consistently and obsessively checking your YouTube video to check how many views, or constantly monitoring your email is a surefire way to get stressed in a short amount of time. A friend of mine always recommends having some reward or enjoyable activity planned after you finish a submission/callback, and I couldn't agree more. You are then able to have something else to look forward to as opposed to your worth and happiness being tied directly to whether or not you book a gig.
2. Email Etiquette
With that said, you need to make sure you are checking your email at least once a day, optimally three times a day. Because the casting process can already be so arduous, you don't want to be the person that holds up the train any longer. Venues are often negotiating with several co-dependent tracks/actors at once and need certain people to confirm on specific timelines in order to make the larger puzzle come together.
3. Negotiate
If you receive an offer from a Venue but are still waiting to hear back from other Venues of interest, reach out and ask for an extension on whether you can delay your decision. I've had Venues provide wiggle room and others who couldn't, based on the section above regarding co-dependent decision making. Additionally, if you have multiple offers on the table, evaluate each one and see if the Venue is negotiable with pay, housing, etc., anything that could potentially sweeten the pot and entice you to say "yes."
4. Decide
Again, remind yourself of your "wants" before coming into the Summer Stock process. Does the offer make sense for where you are in your career? Do the roles fit you? Is the Venue the size/possess the name "recognition" you were dreaming of? Look, an offer is an offer and you know what they say about "a bird in the hand." But if you are faced with a deadline from a Venue and haven't heard back from a lot of other Venues that match your "wants," or even better, plan on submitting to more... it might be worth it to pass on that offer. I know it's hard and seems crazy, but I did this my sophomore summer and ended up booking a gig that was more in line with what I wanted to do-and then COVID happened so it never came to fruition lol. But evaluate and check-in with yourself on an offer-by-offer basis. In my opinion, just having an offer is already a "W." And having choices?! I mean, that's my idea of success in this industry.
In Summation:
Summer Stock is some of the most grueling and demanding work an actor can do. I don't think I've ever been as exhausted in my life haha. But the community you build with your cast and crew, the collective experience of putting up shows at a rapid pace and the sheer amount of fun to be had, created an experience I'd never trade! As a Performance Intern this summer at Surflight Theatre in Beach Haven, NJ, I had the privilege of performing in their Mainstage productions of Annie and A Chorus Line along with a few children's theatre productions. Here are some pics :)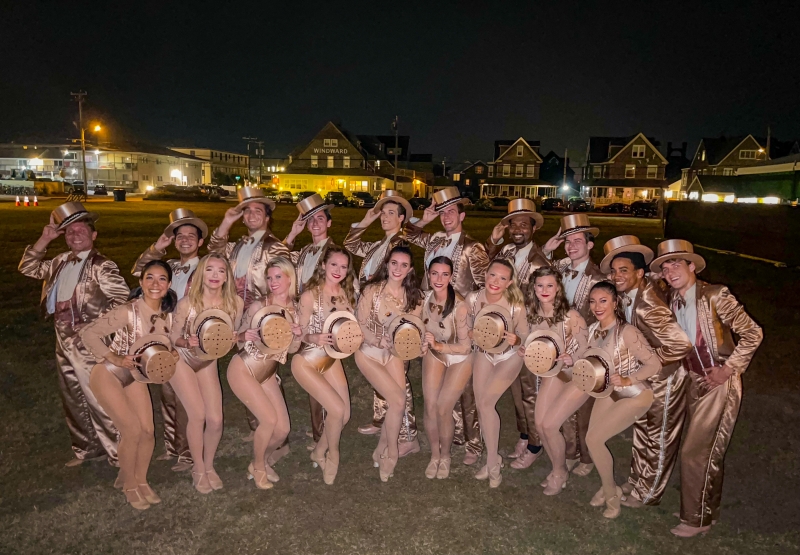 So much gratitude to all who've stuck with me and read all these steps. Hopefully, you've found some useful information with which you can use to help propel your careers. I genuinely believe the key to success in this industry is just having access to information, and I hope these posts have illuminated the Summer Stock audition process. Much love and Happy #SummerStock-ing!
Peace,