Photo Flash: Dancing at Lughnasa At Mad Cow
Mad Cow Theatre has announced the cast for Dancing at Lughnasa by Brian Friel.
About the show: "This play, widely regarded as Friel's masterpiece, is the study of five unmarried sisters, named for Friel's mother and sisters, ("those five brave, Glenties women") who live in a modest cottage in Donegal. On the threshold of the autumn of 1936, the household revolves around the eight year old love-child, Michael, and the Mundy brother priest, Uncle Jack, recently returned from 25 years in a leper colony in Uganda. Ancient tribal customs and Christian beliefs clash as the autumnal fires celebrating the Harvest God, Lugh, bathe the high grass in golden light and distant music on the radio floats across the fields. The sisters, with unfailing courage and sweet forgiveness dance in a wild, final celebration of their way of life before it changes forever."
Dancing at Lughnasa will be directed by Katrina Ploof. The cast includes Sara Catherine Barnes (Company, A Funny Thing Happened on the Way to the Forum) as Rose, Bobbie Bell (Macbeth, The Fantasticks) as Jack, Brian Brightman (The Understudy, She Stoops to Conquer) as Michael, Dorah Fine as Agnes, Marion Marsh (The Maids, The Heiress) as Kate, Connor Marsico as Gerry, Robin Olson (Major Barbara, Humble Boy) as Maggie, and Piper Patterson as Christine.
Dancing at Lughnasa will play February 3 - March 2, 2012 in Stage Left at Mad Cow Theatre.
Tickets are available online at madcowtheatre.com and by calling the Mad Cow Theatre box office at 407.297.8788 x1.
Photos by Tom Hurst


Bobbie Bell and Robin Olson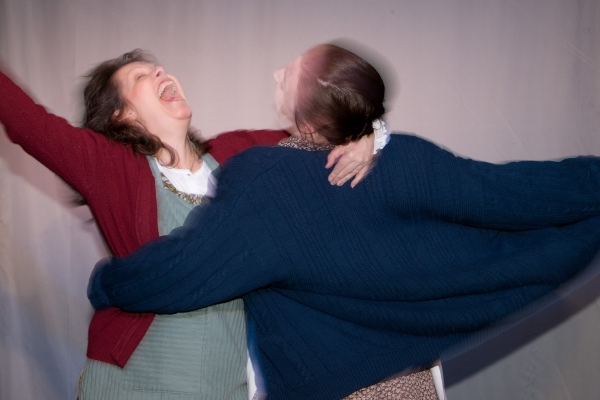 Robin Olson and Sara Catherine Barnes