BWW Review: Titusville Playhouse's NEWSIES Possesses Intoxicating Charm and Heart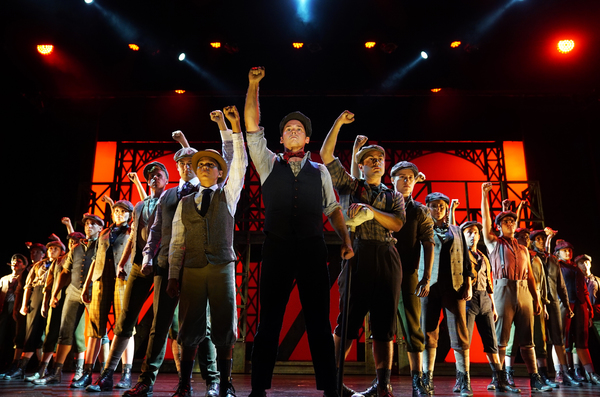 For a certain generation of musical theatre fans, NEWSIES is a mostly guilty-pleasure 1992 Disney movie musical, starring a pre-fame Christian Bale. But, following a sold-out run at New Jersey's Paper Mill Playhouse in 2011, a new stage adaptation of the film took Broadway by storm a year later, winning a pair of Tony Awards and earning six other nominations. Following a two-and-a-half year run in New York, the show toured for two more, and has had multiple cinema screenings in recent years.
This little musical that could is now playing at the Titusville Playhouse through Sept. 9, and though on a more modest scale, maintains the intoxicating charm and heart of the original. Directed by Steven J. Heron, the dramatically fictionalized story of the real-life 1899 Newsboys Strike carries an unexpected power thanks to its earnest sentiment and prescient politics.
After the almost cartoon-villain version of Joseph Pulitzer (Kyle McDonald) decides to raise the price of newspapers that he charges the young newsies, Jack Kelly- played by a charismatic Cameron Elliot- organizes his disheveled colleagues into a makeshift union to fight for the equitable treatment that they deserve.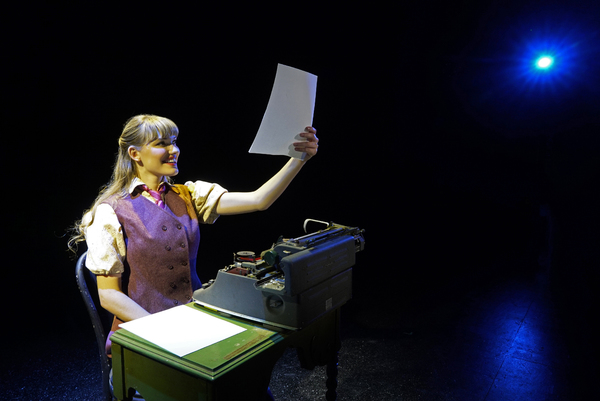 In their efforts, the newsies are aided by a young, ambitious journalist, Katherine Plumber, who has her own reasons for wanting to curb the abuses of the "rich, greedy sourpusses."
The cub reporter is played by Sarah Mills, who turns out to be the production's secret weapon. Though Jack and the newsies get the bulk of the attention, it is Mills who nearly steals the entire show. Her rendition of "Watch What Happens"- one of the most under-appreciated musical theatre songs of the past few decades- allows her dynamic vocals to shine, as she naturally balances the song's humor and character to wring every drop of storytelling out of it.
In most productions, Katherine is overshadowed because so much of the show is focused on the dancing of the newsies. While the dancing in Titusville obviously doesn't have the precision necessary to rival the original, it is admirable that choreographer Luke Atkison stuck to an ambitious vision of what the dance numbers could look like; and- for the most part- the large ensemble delivered. However, Atkison's choreography might have been better served by focusing on a smaller number of the most proficient newsie dancers, especially in the more iconic moments, but it would be a trade-off to lose the visuals of the ensemble dancing.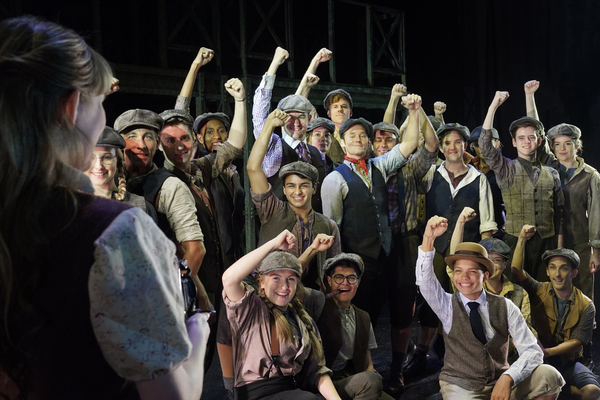 Despite its humble beginnings, NEWSIES defies the odds and succeeds as a piece mainly because of its expert craftsmanship. That is never more obvious than in Alan Menken's Tony-winning score. Menken, one of the last half-cenutry's melodic masters, has created incredibly compelling songs. Under the musical direction of Spencer Crosswell, this production's group-harmonies soar, adding an almost angelic emotion to the plight, despair, and excitement of these desperate youths.
Perhaps suffering from a bit of opening week vocal strain when I saw the show, Elliot had a tendency to go flat at times, and he struggled slightly as the show progressed. However, in the fleeting occasions when his voice was not 100 percent, his honest portrayal of the scrappy young artist carried the day. By focusing on Jack's dreams, Elliot is able to share his character's pains and disappointments without letting him be a victim. Even in Jack's most vulnerable moments, Elliot imbues him with a strength and nobility that allows you to understand why hundreds of children from around New York would follow him.
In addition to an ensemble that performs with an obvious joy, Angela Tims shines (and belts) as theatre owner Medda Larkin. Dennis Pisarz is also wonderful as newsboy Crutchie. His performance of "Letter from the Refuge," which was added to the show for its national tour, was especially touching. And, though the role is a bit underdeveloped, Benjamin Youmans displays a tremendous amount of talent as Jack's consigliere, Davey.
Though the Titusville Playhouse might not be able to replicate the staggering talent of the original stage incarnation of NEWSIES, through intelligent directing and design choices, stellar lead performances, and a well-rounded ensemble, the production is likely to leave you dancing out of the theatre with a new-found affinity for the downtrodden dreamers.
Purchase tickets to see the show by calling 321-268-1125 or visiting the Titusville Playhouse website. NEWSIES runs through Sept. 9.
---
Did the Titusville Playhouse's NEWSIES inspire you to seize the day? Let me know on Twitter (@BWWMatt) or Instagram (also @BWWMatt). You can also listen to me Monday through Friday (and sometimes on Saturdays) on BroadwayRadio.
Banner Image: Company of NEWSIES. Photo Credit: Niko Stamos