BWW Feature: UCF students rise to the challenge of BERNSTEIN'S 'MASS: A THEATRE PIECE FOR SINGERS, PLAYERS, AND DANCERS'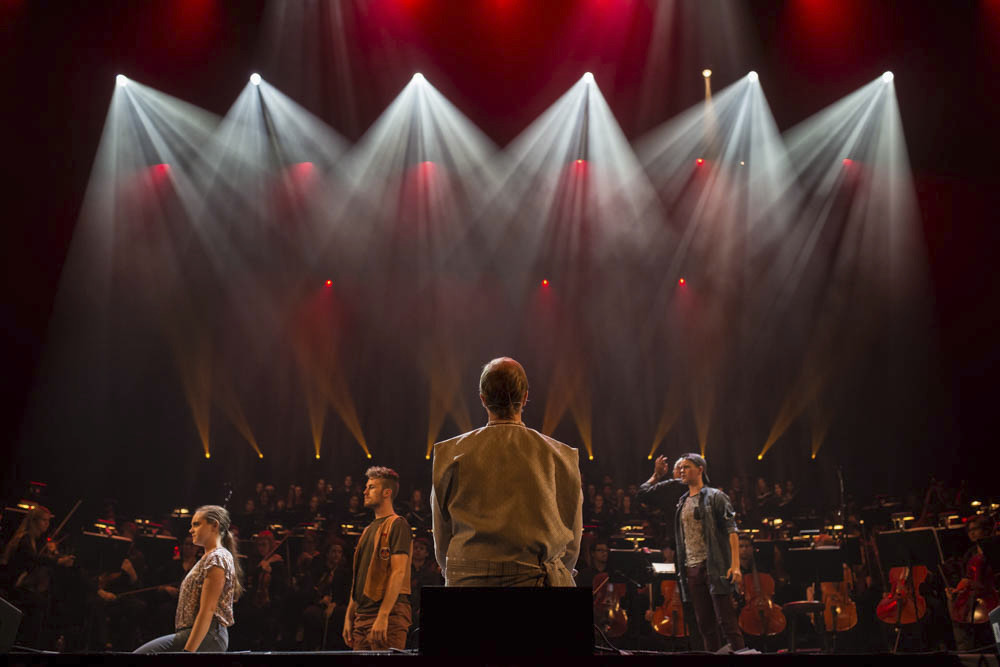 Everyone knows that it takes a village to put on any theatrical event-and the University of Central Florida's (UCF) two-day run of Bernstein's "MASS: A Theatre Piece for Singers, Players, and Dancers" at the Dr. Phillip's Center for Performing Arts, took that sentiment to heart. With more than 200 performers needed to simply pull off the piece, Theatre UCF combined their efforts with the UCF Symphony Orchestra and UCF Choirs as an opening highlight to their annual "UCF Celebrates the Arts" festival.
The piece was originally conceived by world-renowned conductor and composer Leonard Bernstein, and was first performed in 1971 at the inauguration of the Kennedy Center. The piece pulls together various styles of music and dance in order to create a story which showcases a growing contention between society and faith. Through the use of these styles, the piece often ebbs and flows with tension as the "Street Chorus" challenges the Celebrant at various points throughout the show before reaching the powerful climax in "Agnus Dei".
The coordination alone of such a piece could take months, but the performers and crew of UCF's "MASS" had only one week of rehearsals with all performers present in one venue. Before their final stretch into the opening night, all of the various groups had rehearsed separately at their own designated locations. But while the students and community members who joined in the production were pressed for time, they had no shortage of talent.
Three of those talented performers were Theatre UCF students Ethan Rich, Savannah Rucks and Carly Ventura. Prior to the show, all three could be found huddled backstage with nearly a dozen of their fellow performers-most chatting amongst each other or fully captivated by their cellphones. Each of them were also dressed in what could pass for their regular street clothes, a sight that could leave anyone passing through perplexed as to why these students weren't scrambling to get prepared to go on stage with only an hour until their performance. However, for those who knew of the contemporary spin thrown onto Bernstein's "MASS", what appeared to be their pre-show rituals, in fact would soon play out on the stage.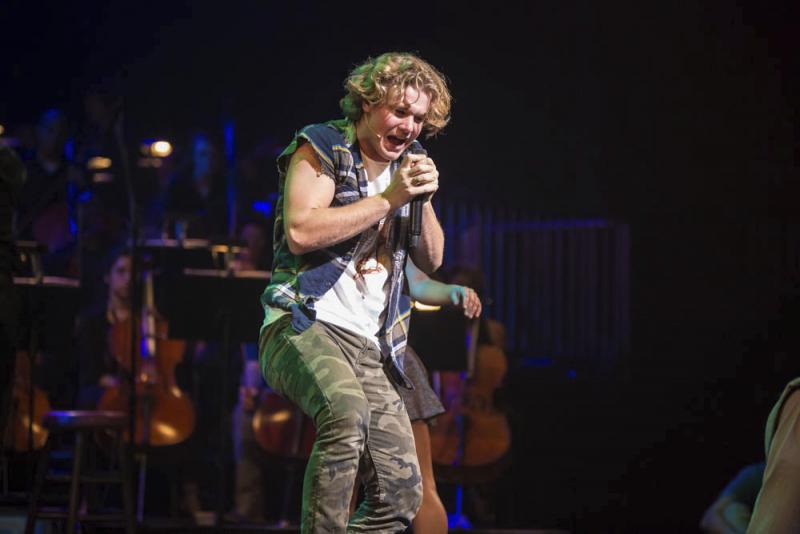 From his Converse sneakers and camouflage jeans, to his Led Zeppelin t-shirt (perhaps the only article of clothing in UCF's production that is reminiscent of the piece's era), Ethan acknowledges that the show takes a new approach to the look of the cast. The clothing, visuals and special effects have all been updated to reflect today's relationship with technology, but while there are a handful of noticeable changes, Ethan points out that Bernstein's intended theme for "MASS" has remained very much the same.
"Our director, Michael [Wainstein], said when we first started that we're 'not going to half-a** it,'" Ethan recalled. "We're going to put on the show how Bernstein wanted it to be put on."
This modern approach to the show is something that has yet to be seen on stage, and the changes have the students excited about sharing their work with the community.
"The really cool thing about this production is that it's never been done the way we're doing it," Savannah said. "I think we're breaking the standard way of doing that and making it something completely new and exciting for people to see."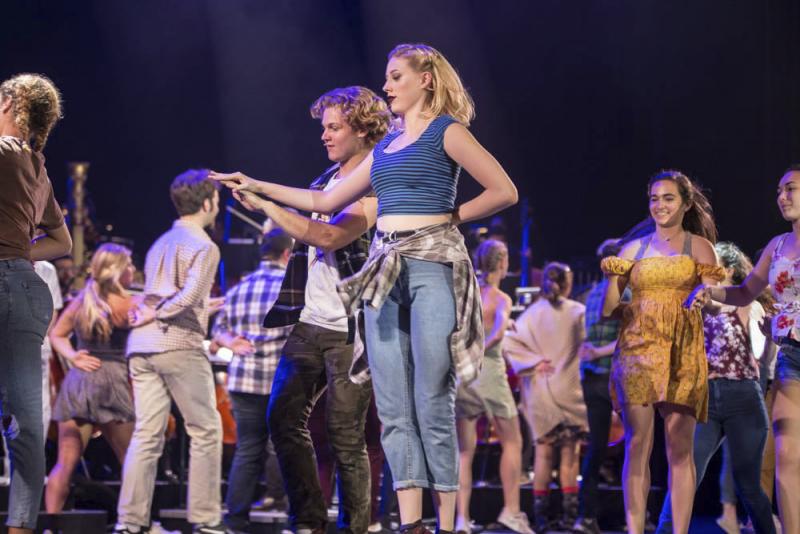 The trio of students are part of the larger "Street Chorus" in the show, which predominantly owns the stage throughout the performance with fierce ballads of varying genres and passionate choreography.
Each student brings a high level of emotion and angst through their performance as they display their struggle with faith during an era of high social and political tensions-an overarching theme that the students say is equally as relevant today as it was when the show first debuted in the midst of the Vietnam War.
For Carly, there is a very personal connection with the message of "MASS" and her own Catholic faith.
"As a 22-year-old who is Catholic in 2018, it is a very real feeling what the 'Street Chorus' portrays in the entire thing," Carly said. "I don't think we ever question our faith, exactly, but we question the Church. It's very cool with this being my religion and seeing what's going on and how we're portraying that on stage."
From themes of fractured faith to personal struggles in a society that thrives on isolation via technology, UCF's approach to Bernstein's "MASS" cuts straight to the center of issues that have plagued generations. Overall the show serves as a rallying cry for younger generations, and the students on stage don't lose sight of that message or Bernstein's original vision.
"Even now, in light of recent events, we've seen the young people taking a stand in front of the country and in front of the world. It's the young people here that are making a change now in society," Ethan said. "That's the entire theme of this show ... and this show honors our chance, our reasons and our duty to protest when we realize that change needs to be made. That's what we have to bring to the stage."
McKenzie is a communications and editorial professional originally from the Pacific Northwest before she transplanted to Orlando, FL. She received her Bachelor's Degree in Digital (read more...)