Teens Lead The Way In FINDING MY SPOTLIGHT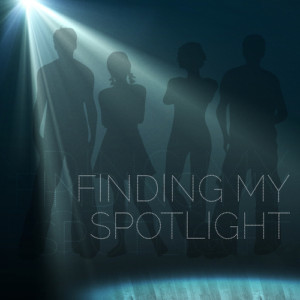 Aspiring young actors gather at a deserted NYC theater during the decade's worst blizzard for their chance to audition for a reportedly Broadway­-bound musical. Stranded and awaiting the delayed Director, their fears, fantasies and futures are revealed, turning the dog­-eat­-dog young competitors into an unlikely band of brothers and sisters, aka the theater community.
This new original musical theater event will feature a creative team consisting of talented teenage artists we've nurtured here at Retter Entertainment. In addition to taking creative responsibility for the show, they'll also help to mentor the cast of our March 24th theater event.
Seasoned working professionals like Anthony Giunta, Rick Hip-Flores, Kyle Robinson and Thommie Retter will support our Theater Leadership Team, giving them the tools they need to succeed.
Don't miss Finding My Spotlight and the talented performers from Retter Entertainment.
Playwright Mentor: Anthony Giunta, Playwright: Sierra Blanco, Direction Mentor: Anthony Giunta, Director: Ally Carlsten, Asst, Director: Michelle Moughan, Music Dept. Mentor: Rick Hip-Flores, Music Supervisor: Jack Richman, Asst. Music Director Isabelle Boughner, Vocal Coach: Erich Schuett, Choreography Mentor: Kyle Robinson, Choreographer: Raquel Wallace, Asst. Choreographer: Victoria Csatay & Bella Retter, Stage Manager: Mikey D'Aquino, Asst. Stage Manager: Liza Retter, Lighting Designer: Lauren Morrissey, Lighting Designer: Kristen Sacerdote, Artistic Director: Thommie Retter
Henry Fin Berry, Sierra Blanco, Isabelle Boughner, Mia Brady, Braeden Brickner, Burke Brickner, Ally Carlsten, Victoria Csatay, Mikey D'Aquino, Timothy Foley, Arielle Gieg, Madeline Hoarle, Evelyn Jacobson, Michelle Moughan, Bella Retter, Jack Richman, Matteo Russo, Erich Schuett, Alya Thackeray, Raquel Wallace, Emily Yi and Becca Yi.
Finding My Spotlight, March 24, 6:30 PM, Actors Temple Theater, located at 339 W 47th St, New York, NY. Get tickets through Telecharge at https://www.telecharge.com/Off-Broadway/Finding-My-Spotlight/Overview
Related Articles View More Off-Off-Broadway

Stories

Shows
More Hot Stories For You