Photo Flash: Week One Winner Announced For The Players Theatre Short Play and Musical Festival
There is only one New York City! Outspoken, outrageous and over the top, NYC residents are the perfect subjects for urban drama. The Players Theatre Short Play and Musical Festival and Be Bold! Productions encourage playwrights to take these stories and put them on the stage in the NYC - themed festival each June. Celebrating its 8th year, "Only in New York" opened Thursday, June 7 and runs for three weeks. Each week five original short plays or musicals, by a variety of playwrights (including one high school student) will be presented with a "Best of the Week" production will being selected by audience vote.
Week one offered audiences a glimpse at a subway stand-off (all too familiar), the NYC dating scene - gone extreme, youthful discovery, the war of the boroughs and the Stonewall riots. The winner of week one was playwright Susan Boggess, whose play "A Heart Scam" explores the very specific hurdles single New Yorkers (nearly half the city's population) face in order to date in this crazy yet fantastic city. It keeps the audience on the edge of their seat with a surprise around every corner - just like NYC!! The production was directed by Nicole Pasquale and the talented cast trio included: Rachel Baird as Bridget Kennedy, Christopher Delacruz as Ryan Martin and Jane Glick as Dr. Marjorie Wilson.
The four other productions featured this week were: "Subway Seat" by Genny Yosco, "Beheld" by Maia Henkin, "Brooklyn v. Manhattan" by Bara Swain and "4 in the Morning" by Jocelyn Freeman.
The NYC Festival runs June 7th - 24th at The Players Theatre in the 3rd floor Steve and Marie Sgouros Black Box located at 115 MacDougal Street in the West Village. Performances are Thursday - Saturday at 7p and Sunday at 3p. Tickets are $30 and can be purchased online at: www.shortplaynyc.com or at the box office. A complete listing of the plays is below. The Short Play and Musical Festival (SPF) is presented three times a year. The October theme is horror and the February theme is SEX!

The cast of A Heart Scam and playwright Susan Boggess outside of The Players Theatre NYC

Rachel Baird and Christopher Delacruz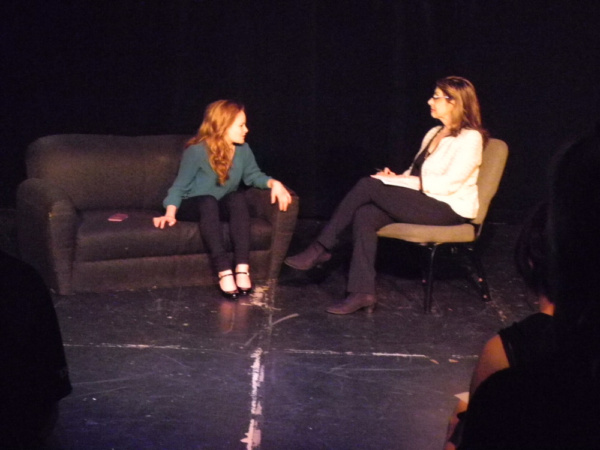 Rachel Baird and Jane Glick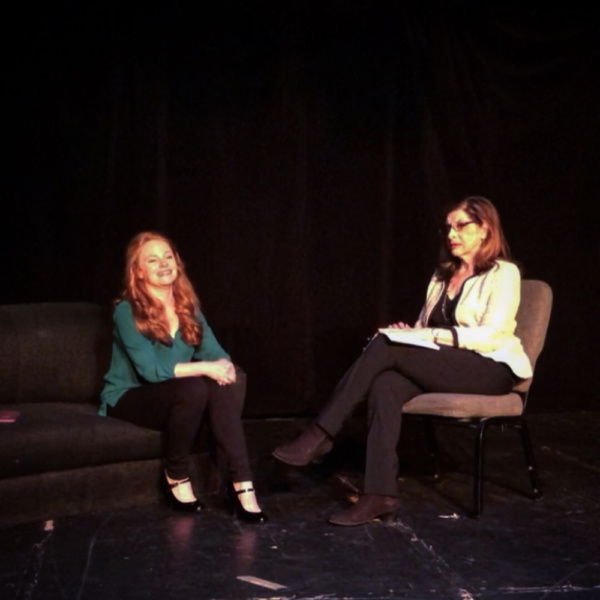 Rachel Baird and Jane Glick