Photos: Pipeline Theatre's THE GRAY MAN Celebrates Opening Night
On Friday, September 25th Pipeline Theatre Company opened their World Premiere of Andrew Farmer's haunting play THE GRAY MAN. The production, directed by Andrew Neisler (Clown Bar) will run at Walker Space (46 Walker Street between Broadway and Church Street) through October 18th. BroadwayWorld has photos from the opening festivities below!
The show features Tahlia Ellie, Daniel Johnsen, Katharine Lorraine, Claire Rothrock, and Shane Zeigler. The production team includes Lighting Design by Christopher Bowser, Costume Design by Daniel Dabdoub, and Scenic Design by Andy Yanni with an original score by Composers Mike Brun and Chris Ryan. Produced by Natalie Gershtein with Production ManagerJoshua Shain and Stage Manager Kristy Bodall.
THE GRAY MAN isn't real. He's a ghost story, a boogeyman mothers make up tales about to keep their children safe. A grieving young man named Simon listens to these bedtime stories outside his apartment window and yearns to leave the city he's so afraid of. But when he meets a little girl with an old soul who speaks of missing children, Simon can't help but feel trapped in his tenement house, where a familiar shadow waits in the darkness.
Performances are Wednesday through Sunday at 8pm and Saturdays at 5pm with an additional performance on Tuesday, October 13 at 8pm. Tickets ($25) are available for purchase online at www.pipelinetheatre.org.
Photo Credit: Amy Hall

Director Andrew Neisler, Pipeline Theatre Company's Artistic Director Ari Schrier, and playwright Andrew Farmer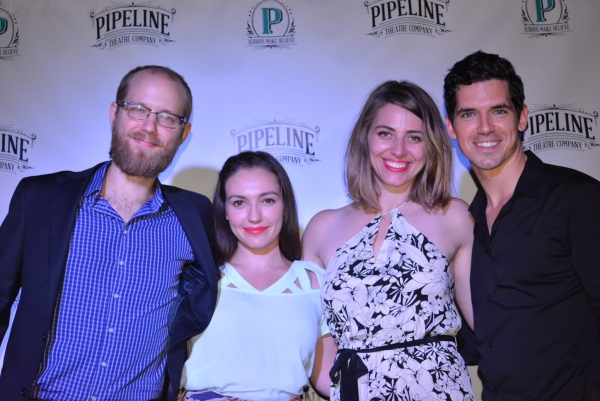 Actors Daniel Johnsen, Katharine Lorraine, Claire Rothrock, and Shane Zeigler

Actors Tahlia Ellie and Shane Zeigler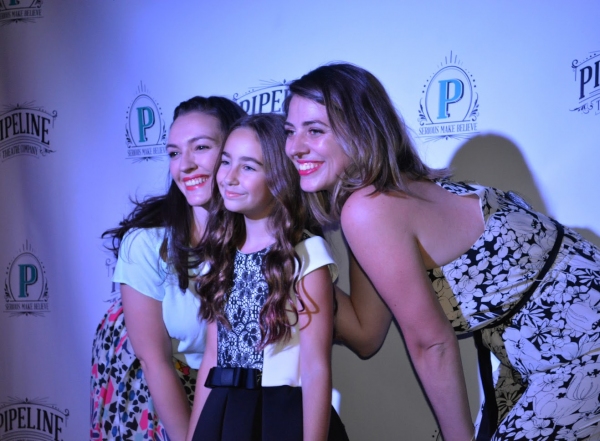 Actors Katharine Lorraine, Tahlia Ellie, and Claire Rothrock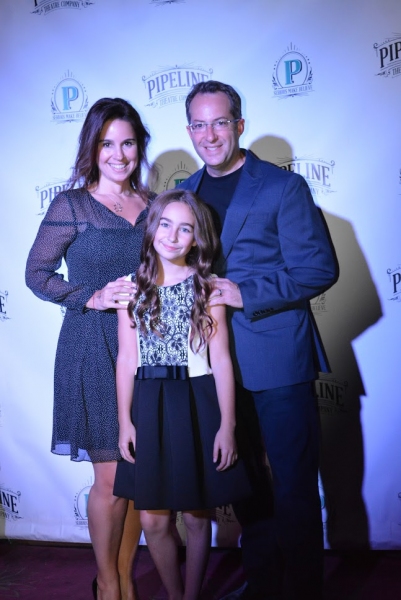 Actress Tahlia Ellie (center) with her mother and father, Rebecca and Mark Bernstein