Photo Flash: New York's LESSONS… Looks Towards Los Angeles
Mary McDonough has declared her New York début of Lessons From the Mountain: What I Learned From Erin Walton, featuring a Q&A with TV brother, Richard Thomas, as a success. "Not an empty seat in the house," optimistically remarked Ms. McDonough. After introductions, Mr. Thomas commented, "I am very proud of Mary. Who would have thought the shy one would write the first book?" Adding, "It was wonderful to read because it reminded me of all the wonderful stories of our time working together."
Successful sales statistics, released immediately following the signing are contributed, in part, too Ms. McDonough's earlier appearance on the TODAY SHOW (http://today.msnbc.msn.com/id/26184891/vp/44391284#44391284), with Amazon reporting Lessons From the Mountain holding the number six spot in Entertainment/Movies, The number one spot in Entertainment/TV and number 289 overall, as well as the number one spot in the growing popularity of Kindle sales (Arts&Ent/Television). Barnes and Noble reported a number one in sales for TV as well as number sixty-one in overall sales (book sales not reported on Publishers Marketplace).
Ms. McDonough hopes to recreate the New York success in Los Angeles, with a Q&A/signing appearance scheduled in Los Angeles with TV mom, Michael Learned, during the West Hollywood Book Fair on Oct 2nd.
Details: 2:15pm to 3:00pm - LESSONS FROM WALTONS MOUNTAIN with Mary McDonough, Michael Learned
From the beloved "The Waltons" television series, join cast members (Mary McDonough & Michael Learned) as they share "Lessons from the Mountain." Signing to follow at 3:00pm (Book Soup Books Booth).
What's next? The entire cast (with the exception of Ralph Waite - Father/John Walton. Sr. - who is working on location) will be gathering in New Jersey and New York for the 40th anniversary celebration of the hit series that ran just over a decade. A Q&A is planned with the cast in connection with a screening of the movie that began it all, "The Homecoming: A Christmas Story."
WHEN: Friday, December 2nd at 7:00pm - TheHomecoming40@yahoo.com.
WHERE: LOEW'S JERSEY THEATRE - 54 Journal Square Jersey City, NJ (across the street from Journal Square)
"A television masterpiece" says The TODAY SHOW. There has recently been a renewed interest in "The Waltons," which may have more to do with the times that we are currently living in, than with the upcoming 40th Anniversary. Cast members feel audiences can relate to families living in the depression era - especially one preparing to celebrate Christmas together as in the movie. Though times are tough, much like today, Love and Sharing are abundant in this family. An inspiring tale of love, hope and spirit, this deeply moving story goes far beyond the boundaries of time and place to reach out and touch everyone, everywhere.
Photo Credit: Don Couch


TV siblings, Richard Thomas and Mary McDonough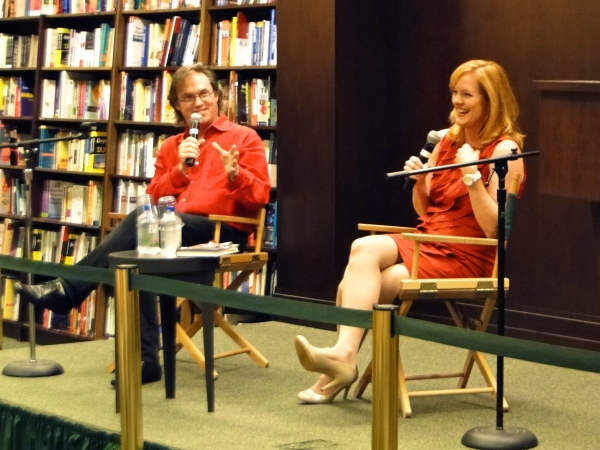 Q&A with Richard Thomas and Mary McDonough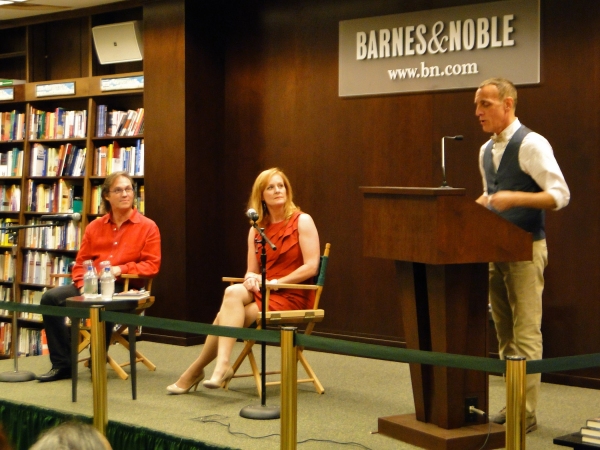 Introducing Richard Thomas and Mary McDonough

Barnes & Noble signage for event