Photos: Meet the Stars of YOU SAY TOMATO, I SAY SHUT UP! at Queens Theatre
You Say Tomato, I Say Shut Up! a new comedy by Annabella Gurwitch and Jeff Kahn, will kick off its second national tour at Queens Theatre in Flushing Meadows Corona Park for a special engagement, November 30th-December 9th, 2012. Get a first look at stars Gabrielle Mirabella and Jonathan Van Dyke below!
After 17 years of marriage, writers-actors and real life married couple, Annabelle Gurwitch ("Dinner and a Movie", "Fired!") and Jeff Kahn ("The Ben Stiller Show", "Forty Year Old Virgin") have adapted their hilarious, often moving memoir You Say Tomato, I Say Shut Up! For the stage. Directed by Patrick Walsh (based on the original direction by Darren Katz), the show stars Gabrielle Mirabella and Jonathan Van Dyke.
In the 75 minute tour-de-force, You Say Tomato, I Say Shut Up! takes a look at a relationship that seems doomed by opposing personalities from the start. After trials and tribulations, they learn to navigate the conflicts that come with romance, money and children, by embracing each other's differences, taking on parenting as a competitive sport, and dropping out of couple's therapy. Their delightfully crazy lifestyle has managed to keep their relationship intact, up-ending every idea you ever had about living "happily ever after". The book was developed through performances at The Comedy Central Theatre and at Upright Citizens Brigade in Los Angeles and made its NY premiere at the New York Comedy Festival in 2009.
Gabrielle Mirabella (Annabelle) is a Florida native with a degree from the Manhattan School of Music. After studying in NYC, for both theatre and opera, Mirabella is busy cramming as many new and wonderful opportunities into her career as possible. Favorite regional theatre credits include Velma in "Hairspray" and Laura in "Swing!"
Jonathan Van Dyke (Jeff) recently appeared in "Boeing Boeing", "Holiday Inc" and "I Love You, You're Perfect Now Change". National tour credits include "Bye Bye Birdie" and, with Gennifer Flowers, "Oh Calcutta". A member of the Dramatist Guild, he is the writer of the award-winnign "Spring at the Willowbrook Inn".
Tickets for You Say Tomato, I Say Shut Up! are priced from $49-$25. Performance schedule November 30th through December 9th are Fridays at 7:30 pm and Saturdays at 8:00 pm with matinees Wednesday (Dec 5th) and Saturdays at 2:00 pm and Sundays at 3:00 PM.
Tickets are on sale now by phone at 718-760-0064, online at queenstheatre.org and in person at the Queens Theatre Box Office (14 United Nations Avenue South, Flushing Meadows Corona Park).
Photo Credit: Rob Harris Productions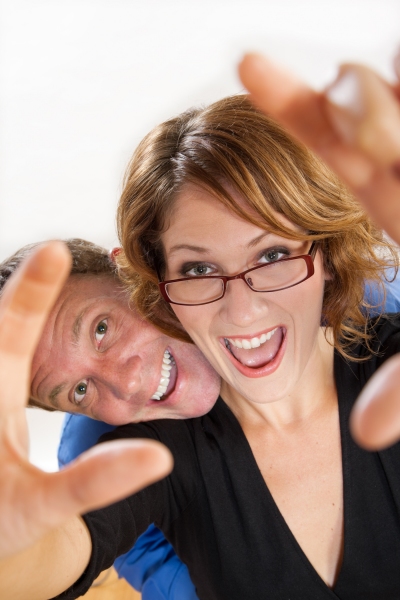 Jonathan Van Dyke and Gabrielle Mirabella

Gabrielle Mirabella and Jonathan Van Dyke

Gabrielle Mirabella and Jonathan Van Dyke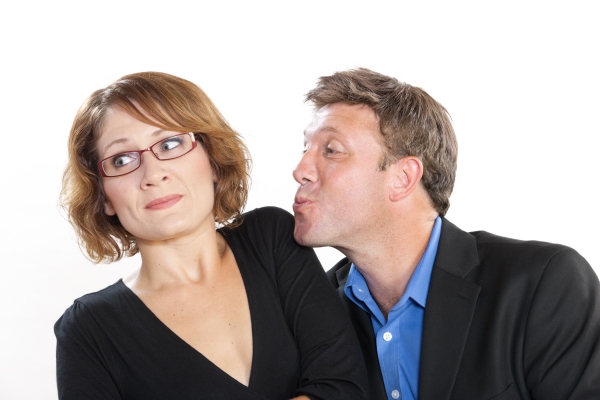 Gabrielle Mirabella and Jonathan Van Dyke

Gabrielle Mirabella and Jonathan Van Dyke

Jonathan Van Dyke and Gabrielle Mirabella