Photos: First Look at WHAT TO SEND UP WHEN IT GOES DOWN, Opening Tonight
The Movement Theatre Company presents the New York Premiere production of WHAT TO SEND UP WHEN IT GOES DOWN by Aleshea Harris (Is God Is), directed by Whitney White (Macbeth in Stride) at the A.R.T./New York Theatres in the Jeffrey and Paula Gural Theatre from November 11, 2018 - December 8, 2018. Opening night will be Monday, November 19, 2018.
The ensemble cast will feature Alana Raquel Bowers (Scraps), Rachel Christopher (Minor Character), Ugo Chukwu (PORTO), Kambi Gathesha (Our Lady of Kibeho), Naomi Lorrain ("Orange is the New Black"), Denise Manning (The Genesis Plays), Javon Q. Minter (Platonov), and Beau Thom (off-Broadway debut).
The production will feature sets by Yu-Hsuan Chen (The Homecoming Queen), costumes by Andy Jean (Scraps), lighting by Cha See (Cute Activist), and sound design by Sinan Refik Zafar (And She Would Stand Like This). The production stage manager will be Genevieve Ortiz (Seven Spots on the Sun). Nissy Aya and Zhailon Levingston will serve as the Community Engagement Team.
WHAT TO SEND UP WHEN IT GOES DOWN is a community ritual created in response to the deaths of Black people as a result of racialized violence. As lines between characters and actors, observers and observed blur, a dizzying series of vignettes build to a climactic moment where performance and reality collide, highlighting the absurdity of anti -blackness in our society. Through facilitation and dialogue we must decide how to cope, resist and move forward.
The Jeffrey and Paula Gural Theatre at the A.R.T./New York Theatres is located at 502 W 53rd Street (between 10th and 11th Avenues).
General admission tickets are $30 and available for purchase at https://wtsu.brownpapertickets.com. As part of The Movement's Radical Hospitality Initiative to make the show accessible to all, 15 tickets will be offered as "pay-what-you-can" for each performance. Sign up begins 1 hour prior to the performance and available in person only at the theatre.
Photo Credit: Ahron R. Foster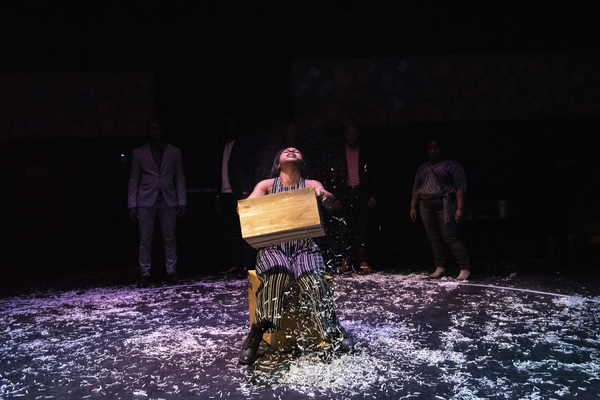 Alana Raquel Bowers

Beau Thom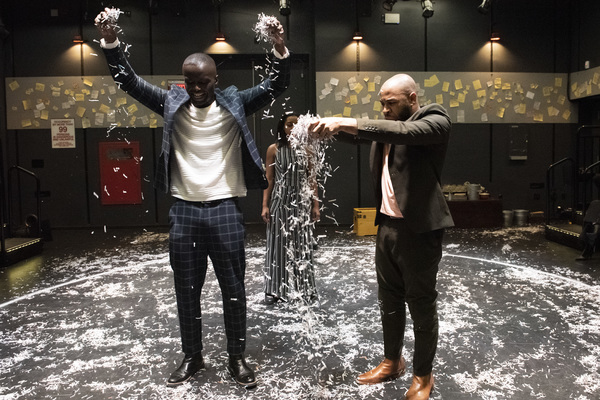 Beau Thom, Alana Raquel Bowers and Ugo Chukwu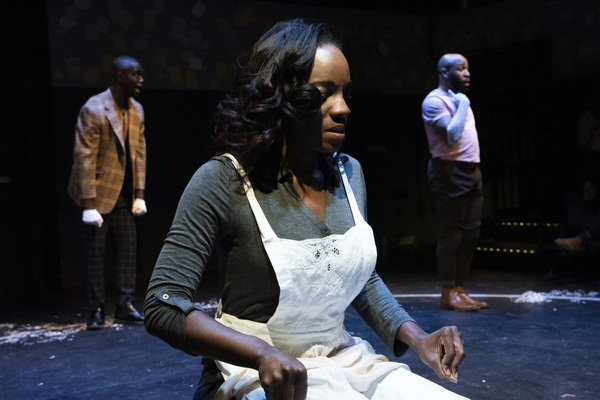 Beau Thom, Rachel Christopher and Ugo Chukwu

Javon Q. Minter

Naomi Lorrain

Naomi Lorrain

Rachel Christopher and Ugo Chukwu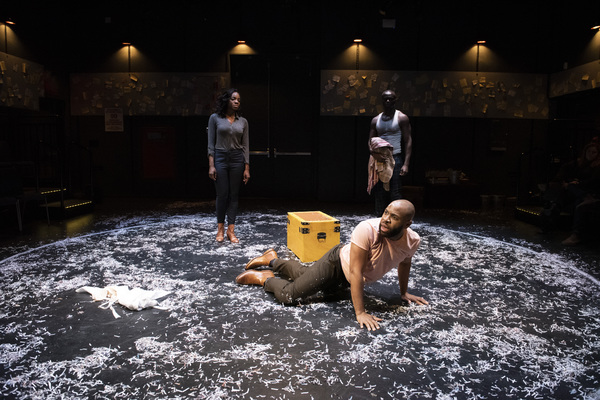 Rachel Christopher, Ugo Chukwu, and Beau Thom