Photo Flash: First Look at Blessed Unrest's DORUNTINE with Teatri ODA
Blessed Unrest presents Doruntine, a bilingual international collaboration with Teatri ODA of Kosova, co-written by Matt Opatrny and Lirak Celaj, and co-directed by Jessica Burr and Florent Mehmeti. Doruntine runs from April 23 - May 10, 2015 in a limited engagement at The Interart Theatre, located at 500 West 52 Street (at the corner of 10th Avenue) in New York City. Previews begin April 23 for an April 25 opening. BroadwayWorld has a first look at the cast in action below!
A marriage that spurns tradition, an impossible journey on horseback, a brother who defies the grave. Inspired by the ancient Albanian legend, Doruntine is a mythical tale of family loyalty, forbidden love and the power of a promise that can never be broken. Blessed Unrest of New York and Teatri ODA of Prishtina, Kosova (aka Kosovo) have been collaborating since 2005, creating and performing original, bilingual plays in New York and on tours through the Balkan nations of Kosova, Macedonia and Albania. In 2008 they realized the first ever U.S./Kosovar theatre collaboration in the U.S. with their acclaimed production of Doruntine, followed by a sold out Balkan tour in 2009. This partnership is building a cultural bridge to Kosova, one of the newest nations on the planet whose Albanian language and culture is among the oldest. The cast includes Kevin Chu (Fresh Tracks at New York Live Arts), Eshref Durmishi (foreign film Eduart), Nentor Fetiu ("Familja Moderne" in Kosova), Njomeza Ibraj Fetiu ("Our Coffee Shop" in Kosova),
Tatyana Kot
(Salome at The Flea, A Christmas Carol with Blessed Unrest), Poppy Liu (Drunk Shakespeare), Ilire Vinca Celaj (Sworn Virgin at 2015 Tribeca Film Festival) and Nathan
Richard Wagner
(After Midnight with Target Margin, Lying with Blessed Unrest). The production team includes Anna Alisa Belous and Matt Opatrny (Set Design),
Justin Partier
(Lighting Design), Anna Alisa Belous? and Annelise Nussbacher (Costume Design),
Beth Lake
(Sound Design), Emily Goforth (Production Stage Manager) and Rachel Gilmore (Production Manager).
Tickets are $18 for performances at The Interart Theatre and can be purchased online at BlessedUnrest.org or by calling 646-238-0829. Tickets for performances at the Emelin Theatre can be purchased online at www.Emelin.org.
Photo Credit: Alan Roche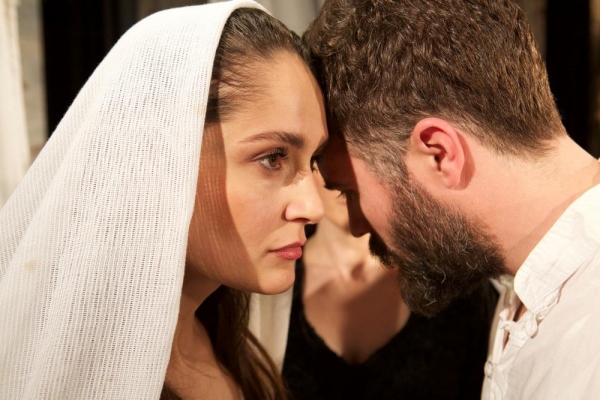 Njomeza Ibraj Fetiu, Ilire Vinca Celaj, Eshref Durmishi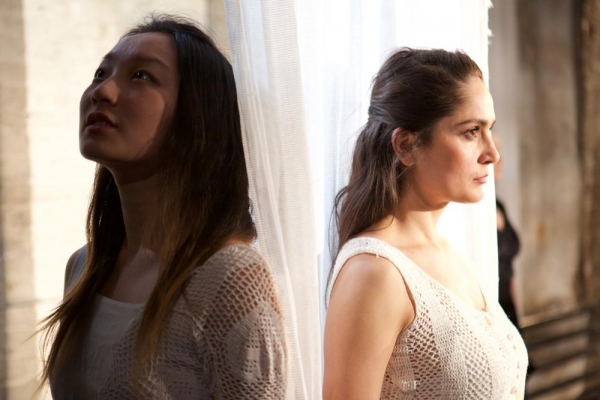 Poppy Liu, Njomeza Ibraj Fetiu

Cast members of DORUNTINE

Cast members of DORUNTINE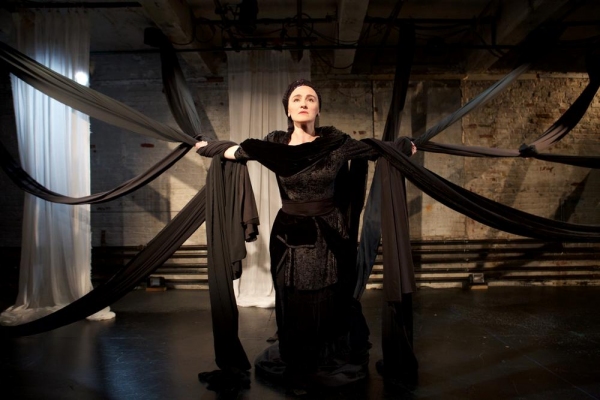 Ilire Vinca Celaj

Cast members of DORUNTINE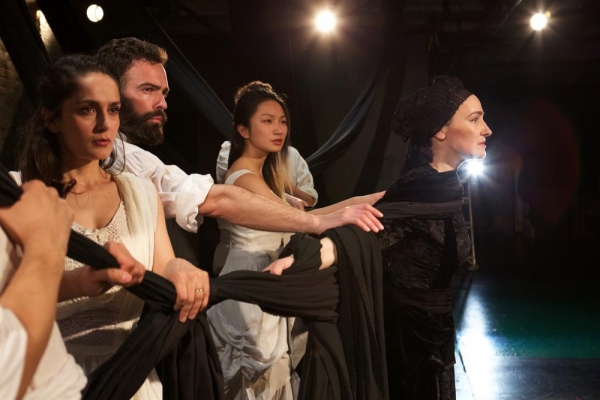 Cast members of DORUNTINE