New York Bagelry Donate Cookies To Audiences Of New Play About Racial Harmony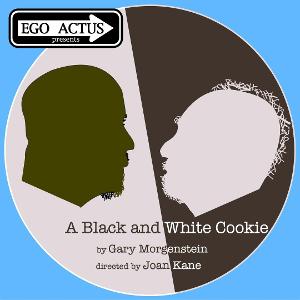 Beigel's Bakery, which has made more than 100 million black-and-white cookies since opening their first store in 1949, is pairing up with a new Off-Broadway play A BLACK AND WHITE COOKIE, a provocative new drama about racial harmony, which will run at the Theater for the New City March 26 - April 12. The pairing comes about as New York is battling surging anti-Semitism. The famed bagel maker will be sponsoring the show by handing out hundreds of their signature black and white cookies in an effort to raise visibility of the timely new show and its important and unifying subject matter.
As part of this new sponsorship, Beigel's will provide 100 cookies to audience members after the show's opening night performance.
In A BLACK AND WHITE COOKIE, written by Gary Morgenstein, directed by Joan Kane and produced by Ego Actus, an exorbitant rent increase forces Harold Wilson, a gruff, conservative African American in his late 60s, to close his East Village newsstand after 30 years and reluctantly retire to Florida with his niece. Enter Albie Sands, an eccentric, homeless 1960s Jewish radical, who persuades Harold to fight the landlord. Overcoming anti-Semitism, Harold and Albie form an unlikely yet powerful friendship to confront corporate greed and their own mortality.
Said Mr. Morgenstein: "Beigel's Bakery and their iconic black-and-white cookies are part of the very fabric of New York City. In fact. their first shop was in the East Village, where A BLACK AND WHITE COOKIE is set. Since the Beigel family survived the Holocaust to come to America and build an extraordinary business, it is very natural to partner with them on a play about anti-Semitism."
The cast of A BLACK AND WHITE COOKIE features Jim Fromewick, Roslyn Seale, Chris Collins-Pisano, Julie T. Pham, and Mansoor Najee-Ullah. Performances are on Wednesdays to Saturdays at 8:00pm, Saturdays and Sundays at 3:00pm. There is no matinee on Saturday, March 28. Tickets are $20 and can be purchased online at https://www.artful.ly/store/events/19796 - or at the theater's box office prior to each performance.