Mint Theater to Present CONFLICT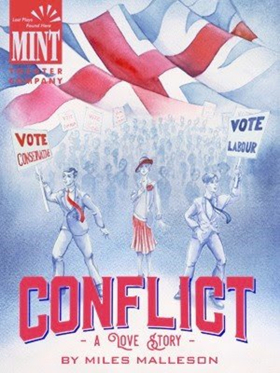 Theater (Jonathan Bank, Producing Artistic Director) will present the New York Premiere of Miles Malleson's political love story Conflict. Performances will begin May 25th and continue through July 21st at Theatre Row (410 West 42nd Street). Opening Night is set for June 21st.
Last year, introduced theatergoers to Malleson with the "Critic's Pick" production ofYours Unfaithfully. The New York Times described the comedy as "a bit like a sex farce with real sorrow instead of slammed doors, and something like a drawing room comedy with moral conundrums peeking out beneath the cushions." Conflict is a love story set against the backdrop of a hotly contested election, combining Malleson's two passions: sex and politics. The result is a provocative romance that sizzles with both wit and ideas. It's the Roaring 20's, London. Lady Dare Bellingdon has everything she could want, yet she craves something more. Dare's man, Sir Major Ronald Clive, is standing for Parliament with the backing of Dare's father. Clive is a Conservative, of course, but he's liberal enough to be sleeping with Dare, who's daring enough to take Clive as a lover, but too restless to marry him. Clive's opponent,
Tom Smith
is passionate about social justice and understands the joy of having something to believe in. Dare is "the woman between" two candidates who both want to make a better world-until politics become personal, and mudslinging threatens to soil them all.
Jenn Thompson
('s Women Without Men - Drama Desk Award nomination for Outstanding Director as well as Drama Desk, Lortel and Off-Broadway Alliance Award nominations for Outstanding Revival) directs a cast that features
Jeremy Beck
(Hindle Wakes - , Shakespeare's R&J, Girl Crazy - Encores!; Bury the Dead -
Transport Group
);
Henry Clarke
(Private Lives - Hartford Stage; Venus in Fur - A.C.T. Geary Theater);
Graeme Malcolm
( -
Mary Broome
; Broadway - Equus, Translations, The Real Thing);
James Prendergast
(TACT,
Playwrights Horizons
, EST);
Jessie Shelton
(The Skin of Our Teeth - TFANA, Hadestown -NYTW, Futurity -
Ars Nova
/
Soho Rep
);
Jasmin Walker
(Avenue Q), and
Amelia White
(: Women Without Men; ?Broadway:Crazy For You, The Heiress; The Accrington Pals - Theatre World Award). Conflict will have scenic design by
John McDermott
; costume design by
Martha Hally
; lighting design by
M.L. Geiger
; sound design by
Toby Algya
; and prop design by
Chris Fields
. Casting by
Stephanie Klapper
, CSA.
"I won't say that it is necessary to be quite so good an actor as Miles Malleson to be a good playwright; but it is obviously a help. Mr. Malleson's stage experience has enabled him not only to turn his economics to good conversational account, but to hinge excitingly dramatic situations upon them. His argument may not bring converts tumbling into the Socialist fold, but it should at least pave the way to sound and sensible discussion. He avoids political bigotry with the same dramatic skill; and though the play's sympathies are left rather than right, he gives the old regime a sporting run. Politics are not the only string to his interestingly didactic bow. The other is Love. His frank handling of the relations between the sexes is again so cunning that it is the dramatic, rather than the debatable, aspect that engages one's interest." -The Observer, 1925

Conflict premiered in London in 1925, where critics heaped it with praise: "A skillfully and strongly written piece;" the dialogue "is neat and spare, always natural and often witty;" while complimenting "the expert way in which it is put together."
Malleson's play was adapted for the movies in 1931, under the title The Woman Between(changed to The Woman Decides when an American movie with same title also was released in 1931). The picture was controversial; one critic wondered if British film production could "afford anything quite so offensive to the nation," while another complained that it was "unnecessarily sexy"! William
Miles Malleson
(1888-1969) is remembered, if at all, as a character actor on stage and screen "who had a line in nitwits in which he was unrivalled," such as the Sultan in The Thief of Bagdad (which he also wrote), the hangman in Kind Hearts and Coronets (with Sir
Alec Guinness
, 1949) and Rev. Chasuble in The Importance of Being Earnest (
Edith Evans
, 1952). But as the author of numerous plays charged with the passion of reform, he never enjoyed the kind of popular success he had as an actor. The Stage and Television Today published a warm testimonial at his death in 1969: "Malleson was an actor of distinction, an artist of imagination and depth, whose best characterizations, especially in Shakespeare, were among the treasures of our theatre for many years...He excelled in comedy that came from guileless but not silly men. His nit-wits had souls as well as stupidities. What might have been merely grotesque was never so, it was lit by human feeling. His work in the theatre spanned nearly sixty years, from the time he made his debut at Liverpool Playhouse under
Basil Dean
in 1911, in Justice. He worked with
Granville Barker
and
J.B. Fagan
, with Playfair, Gielgud and Olivier, at the
Old Vic
in London and Bristol; in the West End and in the provinces. His acting, within its range, was unrivaled for effect, interest and significance, and he contributed valuable work as a translator of Moliere, as a writer, notably with The Fanatics and Six Men of Dorset-with H. Brooks-and as an influence for all that was intended to be of value to the theatre, irrespective of profit or fame." Performances for Conflict will be Tuesday through Saturday evenings at 7:30pm with matinees Saturday & Sunday at 2pm. Wednesday Matinees at 2pm on June 20th and July 18th. All performances will take place at Theater Row (410 West 42nd Street between 9th and Dyer Avenues). Tickets for Conflict will be $65.00 (including $2.25 theater restoration fee) and can be purchased online at Telecharge.com, by phone at 212-239-6200 or in person at the Theatre Row Box Office. "Thank heaven for the unwavering commitment of
Jonathan Bank
, the theatrical archaeologist whose
Mint Theater Company
unearths long-forgotten plays and imbues them with new life," declared The New York Times in response to a recent Mint production. Mint was awarded an OBIE for "combining the excitement of discovery with the richness of tradition" and a special Drama Desk Award for "unearthing, presenting and preserving forgotten plays of merit."
Ben Brantley
in The New York Times Arts & Leisurehailed the Mint as the "resurrectionist extraordinaire of forgotten plays."
More Hot Stories For You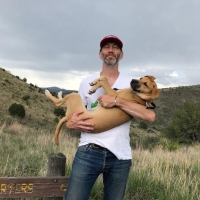 Richard Maxwell Premieres FIELD OF MARS at NYU Skirball

December 6, 2022

NYU Skirball will present the world premiere of Field of Mars, a commissioned work by award-winning playwright/director Richard Maxwell and New York City Players, running Jan. 19 – 29, 2023 at NYU Skirball as part of the Under the Radar festival.
---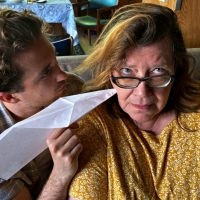 THE DOG SHOW Premieres at The Players Theatre

December 6, 2022

The Dog Show, a darkly humorous family drama that explores memory, forgiveness, and storytelling, will run at The Players Theatre in Greenwich Village from January 12-29, 2023.
---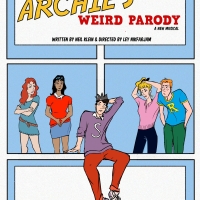 ARCHIE'S WEIRD PARODY Comes to Theatre Row Next Month

December 6, 2022

After a SOLD OUT show 11/11/22 at Don't Tell Mama,"Archie's Weird Parody," written by Neil Klein and directed by Ley Nikfarjam is returning, bigger and better, this time January 13-29 at Theatre Row. 
---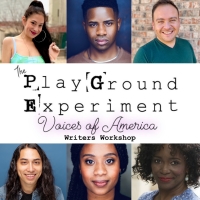 The Voices Of America Writers Workshop Presents Excerpts From Work In Development December 7

December 5, 2022

The PlayGround Experiment has announced the tenth presentation of new works created by members of the Voices of America Writers Workshop.
---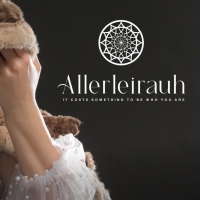 Visually-Impared Teens to Lead NYC Workshop Of Fairytale Musical ALLERLEIRAUH

December 5, 2022

Sofia Ales has been completely blind since birth. Veronica Depaulis blind in one eye and severely impaired in the other, suffers from a rare degenerative bone disorder. But that's not stopping these young performers from chasing their dreams. The girls will be leading the workshop of Allerleirauh at the Alvin Ailey Dance Theater in March 2023.
---