Kathryn Erbe, Deirdre Lovejoy & John Pankow Featured in Reading by Emerging Female Playwright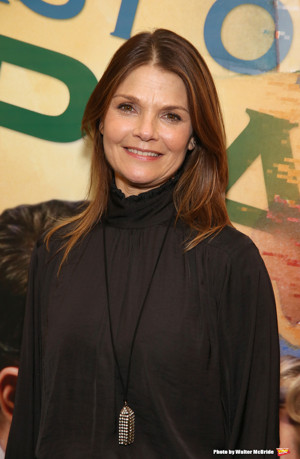 A one-night only private industry reading of IT'S NOT ABOUT THE CAT will be presented at the Marjorie S. Deane Little Theatre Monday July 17th at 6:30 pm.
The reading will star Kathryn Erbe (Law and Order: Criminal Intent), Deirdre Lovejoy (The Wire) and John Pankow (Mad About You, Episodes). Rounding out the cast are Sara Thigpen and newcomer Fiona Shuldiner.
IT'S NOT ABOUT THE CAT is a new play written by Jacey Powers. The reading will be directed by Elizabeth Audley.
ABOUT THE PLAY:
When Maggie and Barbara experience an unimaginable tragedy, their marriage is pushed to the breaking point as they question if joy is worth pursuing in the face of an uncertain future, and the possibility of repeated hurt.
Finding humor in the most unlikely places, Powers tells a story about hope in the darkest of times. It's a story about love and commitment and betrayal. It's about life and death and grief and survival.
It's a story about a lot of things, but there's one thing it's not about... It's not about the cat.
ABOUT THE PLAYWRIGHT:
Ms. Powers's first play, Picking Up was produced at the DR2 Theater in Union Square, while she was still an undergraduate at New York University. Her musical Cloned! (Librettist) was a New York Times Critic's Pick and received the Best of Fest Award in the 2014 New York Musical Festival. Her contributions to The Love Letter You've Been Meaning To Write New York (produced at 3LD) have been added to the permanent archives of the Lincoln Center Performing Arts Library.
Jacey is a young (two-time) breast cancer survivor. She chronicled many of her experiences in the darkly humorous self-scripted web series, That Time I Had Cancer; which has more than 40,000 views on YouTube. She continues to be an active blogger, and her essay, "Army of Women" was recently featured on the NPR program Lake Effect.
Industry professionals interesting in attending the presentation should inquire at NotAboutTheCat@gmail.com. Seating is limited, and the reading is closed to the general public.
Photo Credit: Walter McBride / WM Photos