Australian Made Entertaiment Brings Epic COSI to Urban Stages, Sept 7-23
Australian Made Entertainment has announced the New York premiere production of Louis Nowra's COSI directed by Jesse Michael Mothershed. COSI, a funny and poignant play, marks the inaugural production of Australian Made Entertainment, a theatre company dedicated to showcasing Australian plays in New York City. COSI will play a two-week limited engagement at Urban Stages (259 West 30th Street). Performances begin Friday, September 7th and continue through Sunday, September 23rd. Opening Night is Sunday, September 9th (2 p.m.). Press performances are Saturday September 8 and Sunday September 9.
Set in a Melbourne mental institution in 1971, Cosi is the classic Australian comedy by renowned playwright Louis Nowra.
When Lewis, a recent university graduate, accepts a job directing mental patients in a performance intended to bring them out of their shells, he gets more than he bargains for as the show the patients choose is Mozart's opera Così Fan Tutte.
To make matters worse, the venue for this performance is a fire-gutted theatre with a leaking roof and faulty wiring. The cast includes a pyromaniac, a junkie, a manic-depressive, a knife-wielding romantic, a confused realist, a Lithium-addicted pianist who hates Mozart, and a stuttering ex-lawyer who refuses to take part in the production. Lewis, needless to say, is slightly discouraged by the task at hand.
The production stars Duke Anderson (Sweeney Todd national tour) as Zac, Zach Bubolo* (Alice vs. Wonderland) as Nick, Olivia Etzine (Mergers and Acquisitions) as Lucy, Kathleen Foster (Grimm) as Julie, Matthew Foster* (MildrEd Pierce) as Roy, Laura Iris Hill (Neighbours) as Ruth, Joseph Thornhill (An Ideal Husband) as Justin, StuArt Williams (My One and Only national tour) as Henry, Annie Worden* (Misadventures in Movie Makin') as Cherry, Adam Zivkovic (HALF) as Lewis, and Clint Zugel* (The Albatross) as Doug. * Appearing courtesy of Actors' Equity Association
The production features scenic design by Christopher Thompson, costume design by Emily Rose Parman, and lighting design by Greg Solomon. David Margolin Lawson is the sound designer and Anna Demenkoff is the stage manager.
COSI plays the following schedule through Sunday, September 23rd:
Friday, September 7 at 8 p.m.
Saturday, September 8 at 8 p.m.
Sunday, September 9 at 2 p.m.
Wednesday, September 12 at 8 p.m.
Thursday, September 13 at 8 p.m.
Friday, September 14 at 8 p.m.
Saturday, September 15 at 8 p.m.
Sunday, September 16 at 2 p.m.
Wednesday, September 19 at 8 p.m.
Thursday, September 20 at 8 p.m.
Friday, September 21 at 8 p.m.
Saturday, September 22 at 8 p.m.
Sunday, September 23 at 2 p.m.
Tickets are $18 Thursday-Sunday, and $10 on Wednesdays and are now available online at www.SmartTix.com or by calling 212-868-4444. Tickets may also be purchased in-person at the Urban Stages box office ½ hour prior to the performance. Running Time: 2hrs.
For more information about the theatre company, visit www.australianmadeentertainment.com.
JESSE MICHAEL MOTHERSHED (Director) is an Artist-in-Residence with Hudson Warehouse, where he recently celebrated the critical and commercial success of Aphra Behn's The Rover, part of their 2012 summer season, following a triumphant turn last season with The Taming of the Shrew. Other directing credits include: Lost Wisdom with the Short Play Lab (NY), and Safe Sex with the U of A's One-Act Play Festival (AZ), for which he won the prestigious "Alphie" award for Best Director, as well as Best Overall Production. As an actor, he was most recently seen as Falstaff with Hudson Warehouse in last summer's The Merry Wives of Windsor, and as the Prince in their previous summer's Romeo & Juliet. With York Shakespeare Company, he was seen as Antonio in The Merchant of Venice and Pilia-Borza in The Jew of Malta. Other favorite roles include: Bottom in A Midsummer Night's Dream, Zangler in On the Razzle, Brick in Cat on a Hot Tin Roof, Joe Pitt in Angels in America – Perestroika, Clifford Anderson in Deathtrap, and Bud Frump in How To Succeed.
LOUIS NOWRA (Playwright) is one of Australia's leading playwrights. Born in Melbourne, his works have been performed by all of Australia's major theatre companies and have also received many international productions. With over thirty plays in a career spanning four decades, some of his best-known works are Così, Summer of the Aliens, Radiance, The Golden Age, Inner Voices, Visions, Byzantine Flowers and The Boyce Trilogy. A number of his plays have been adapted for film, including Così, which starred Ben Mendelsohn, Barry Otto, Toni Collette, Rachel Griffiths, Jacki Weaver and David Wenham. Other screenplay credits
include Radiance, Map of the Human Heart, The Matchmaker and K-19: The Widowmaker. Nowra has also written non-fiction books, several novels, and two memoirs, The Twelfth of Never and Shooting the Moon. Recently, he was one of the principal writers for the landmark documentary series First Australians. Nowra currently resides in Sydney with his wife, author Mandy Sayer.
Australian Made Entertainment is an independent arts organization, based in New York City, dedicated to bringing Australian works to the United States. Its aim is to produce theatre and film with a distinctly Australian flavor, whether it explores aspects of Australian culture or simply showcases the rich talents of Australian artists. In addition to producing classic works from established playwrights, we hope to introduce American audiences to emerging Australian writers, as well as provide opportunities for Australian performers, directors and other entertainment professionals.
| | |
| --- | --- |
| Vote Now for the 2022 BroadwayWorld Off-Broadway Awards | |
| voting ends in | |
More Hot Stories For You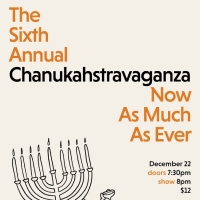 The Sixth Annual Chanukahstravaganza Comes to Littlefield This Month

December 8, 2022

Lana Schwartz and Ilana Michelle Rubin are two Jewish (you might have guessed), native New Yorkers who always get pretty lonely around the holiday season. For the sixth year in a row, they've invited some of the funniest Jewish comedians in New York City (where else?) to help them celebrate the Miracle of Lights: Chanukah. Hannukah. Hanukah. However you choose to spell it. There will be songs, there will be laughter, there will be surprises, and you know there will be gelt. Lots of gelt. Tons of it.
---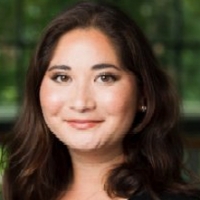 Einhorn Prize Reading Announced At Triad Theater, December 11

December 7, 2022

On Sunday December 11 at 2pm, there will be a presentation of the winners of the first David A. Einhorn Playwriting Prize The event will be held at the Triad Theater, 158 W. 72nd Street. The event will run 90 minutes and include readings of the 1st and 2nd prize winners, some words about David Einhorn, and a talkback on the topics addressed by the plays.
---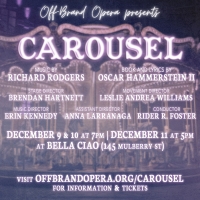 Off-Brand Opera Presents CAROUSEL, December 10 & 11

December 7, 2022

Off-Brand Opera returns this fall with a fresh take on Carousel, the beloved Rodgers & Hammerstein classic. Carousel will be presented with a fresh take on the classic work, featuring performers from a variety of artistic backgrounds in restaurant Bella Ciao's intimate basement cabaret space.
---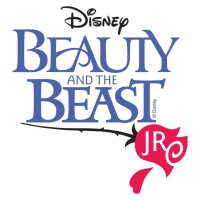 BEAUTY AND THE BEAST JR. to be Presented at AMT Theater in January

December 7, 2022

​January 18th through the 22nd is BEAUTY AND THE BEAST at AMT Theater. Wednesday through Saturday at 7pm, Saturday at 2 and Sunday at 3pm.
---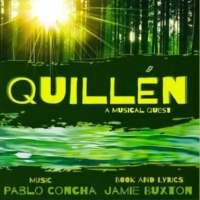 QUILLÉN A New Musical To Premiere At Winterfest, December 13-17

December 6, 2022

Latiné Musical Theatre Lab and Teatro Latea unite to present the new Chilean musical Quillén at New York Theater Festival's Winterfest, December 13-17, 2022.
---