WP Theater Announces Artists for 2018-2020 Lab Plus Leigh Silverman & Roberta Pereira Join Leadership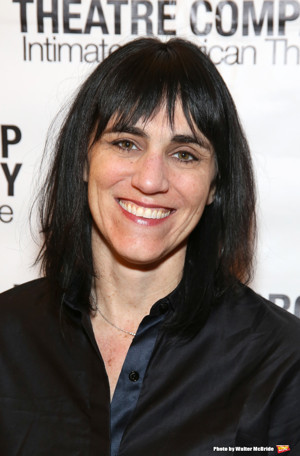 WP THEATER announces the 15 artists selected for the 2018-2020 WP Lab. The two-year residency begins in late August and culminates with the biennial WP Pipeline Festival.
The 2018-2020 WP Lab is:
PLAYWRIGHTS: Eboni Booth, Vanessa Garcia, Christina Quintana (CQ), Charly Evon Simpson, Bryna Turner
DIRECTORS: Victoria Collado, Sarah Hughes, Candis C. Jones, Rebecca Martínez, Arpita Mukherjee
PRODUCERS: Ilana Becker, Marie Cisco, Lucy Jackson, Stephanie Rolland, Alyssa Simmons
The artistic heart of WP Theater, the two-year Lab residency provides rising stars in the industry with a vital professional network, entrepreneurial and leadership training, rehearsal space, and most significantly, tangible opportunities for the development and production of bold new work for the stage. As the culmination of the Lab, the Pipeline Festival provides a unique opportunity for audiences and industry to access five new plays at various stages of development, ranging from staged readings to full-length workshop productions. True to its name, the WP Pipeline Festival serves as a pipeline to funnel talented female-identified and trans artists and their work to the forefront of American theater. The WP Playwrights Lab is co-led by WP Producing Artistic Director Lisa McNulty and WP Artistic Producer Rachel Karpf; the Directors Lab is led by Tony Award-nominated director Leigh Silverman and WP Associate Artistic Director Tamilla Woodard; and the Producers Lab is led by Stephanie Ybarra(newly-announced Artistic Director, Baltimore Center Stage) and Roberta Pereira (Producing Director, The Playwrights Realm).
The 2018 Pipeline Festival took place March 29-April 29, 2018 at WP Theater (2162 Broadway) and featured work from writers Donnetta Lavinia Grays, MJ Kaufman, Sylvia Khoury, Zoe Sarnak, Leah Nanako Winkler, directors Melissa Crespo, Morgan Gould, Ellie Heyman, Tyne Rafaeli, Mo Zhou, and producers Roxanna Barrios, SallyCade Holmes, Nidia Medina, Laura Ramadei, and Yuvika Tolani. Four of the five plays in the inaugural 2016 Pipeline Festival were included in the 2016 Kilroys List, an annual industry survey of extraordinary new plays by female and trans playwrights: Cygnus by Susan Soon He Stanton; Kings by Sarah Burgess;The Rug Dealer by Riti Sachdeva; and queens by Martyna Majok. Both Kings and queens received world-premiere productions this past season as part of The Public Theater's and Lincoln Center Theater's seasons, respectively.
ABOUT WP THEATER (formerly known as Women's Project Theater) WP Theater is the nation's oldest and largest theater company dedicated to developing, producing and promoting the work of female-identified and trans theater artists at every stage in their careers. For four decades we have served as leaders at the forefront of a global movement towards gender parity on the living stage. The example we set and the artists we foster have grown into to a robust and thriving community of artists in theater and beyond.
WP empowers female-identified artists of all kinds to reach their full potential and, in doing so, challenges preconceptions about the kinds of plays women write and the stories they tell. As the premiere launching pad for some of the most influential female theater artists today, our work has had a significant impact on the field at large. Nearly every prolific female theater artist has been through our doors, including Eve Ensler, María Irene Fornés, Katori Hall, Pam MacKinnon, Lynn Nottage, Leigh Silverman and Anna Deveare Smith. These powerful women found an early artistic home at WP, and are a testament to our role as a driving cultural force.
WP was founded in 1978 by visionary producer, Julia Miles, to address the significant under-representation of women in theater. Today, WP accomplishes its mission through several fundamental programs, including: the WP Lab; the Domestic Partner company residency program; the Developmental series; and the Mainstage series, which features a full season of Off-Broadway productions written and directed by extraordinary theater artists.
Photo Credit: Walter McBride / WM Photos