Latest News on Laura Ramadei
Latest News on Laura Ramadei
Laura Ramadei Awards and Nominations
IT Awards - 2012 - Outstanding Actress in a Lead Role
Laura RamadeiExit Carolyn
Laura Ramadei News
WP THEATER Announces 15 Artists for 2020-22 WP LAB
by Chloe Rabinowitz - Sep 22, 2020
WP THEATER has announced the 15 artists selected for the 2020-2022 WP Lab. The two-year residency begins now and culminates with the biennial WP Pipeline Festival.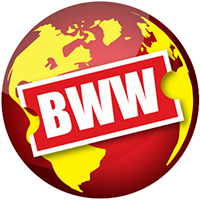 PRELUDE FESTIVAL Announces Full Lineup
by Stephi Wild - Oct 2, 2019
The Martin E. Segal Theatre Center presents its annual PRELUDE FESTIVAL on October 3, 4, and 5 at The Graduate Center, CUNY, The City University of New York, curated by David Bruin & Sanaz Ghajar in collaboration with Frank Hentschker, produced by Sami Pyne.
She Believed She Could: Lisa McNulty and WP Theater
by Amanda Prahl - Nov 8, 2018
While Broadway struggles to find ways to support new work that isn't star-studded or based on an existing property, off-Broadway theatres are embracing new voices at every turn. Among the non-profits on a mission is WP Theater, the oldest American theater company dedicated to the work of women, trans, and non-binary artists. Its producing artistic director, Lisa McNulty, is exactly the kind of leader the community needs: dedicated, open, and passionate about getting the voices heard that need to be heard.
BWW Review: AGNES at 59E59 Theaters is an Excellent Story About Human Connections
by Marina Kennedy - Sep 14, 2018
The NYC premiere of 'Agnes,' written by Catya McMullen and directed by Jenna Worsham is being performed at 59E59 Theaters through September 29. It is a riveting portrayal of five individuals with with very different personalities and how they deal with their interactions and commitments. Performed in the theater's intimate space, Agnes has just the right balance of drama and humor.

WP THEATER Announces 2018-2019 Season: NATURAL SHOCKS, HURRICANE DIANE, HATEF, And More
by Stephi Wild - Sep 13, 2018
WP Theater (formerly known as Women's Project Theater), under the leadership of Producing Artistic Director Lisa McNulty and Managing Director Michael Sag, has announced their 2018-2019 Season at WP Theater

WP Theater Announces Artists for 2018-2020 Lab Plus Leigh Silverman & Roberta Pereira Join Leadership
by Julie Musbach - Aug 13, 2018
WP THEATER announces the 15 artists selected for the 2018-2020 WP Lab. The two-year residency begins in late August and culminates with the biennial WP Pipeline Festival.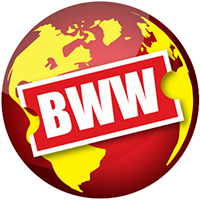 Lesser America Premieres AGNES At 59E59 Theaters
by Stephi Wild - Jul 23, 2018
59E59 Theaters (Val Day, Artistic Director; Brian Beirne, Managing Director) presents the NYC premiere of AGNES, written by Catya McMullen and directed by Jenna Worsham. Produced by Lesser America, in association with Hugh Hayes, AGNES begins performances on Saturday, September 8 for a limited engagement through Saturday, September 29. Press Opening is Thursday, September 13 at 7:30 PM. The performance schedule is Tuesday - Friday at 7:30 PM; Saturday at 2:30 PM and 7:30 PM; and Sunday at 2:30 PM. Performances are at 59E59 Theaters (59 East 59th Street, between Park and Madison Avenues). Single tickets are $25 ($20 for 59E59 Members). To purchase tickets, call Ticket Central at (212) 279-4200 or visit www.59e59.org.
Photo Flash: Ethan Hawke, Chloë Sevigny And More Celebrate At The Relentless Award Ceremony
by A.A. Cristi - Jun 29, 2018
The 2017 Relentless Award, in honor of Philip Seymour Hoffman, was presented Monday evening, June 25, 2018, to Gracie Gardner for her play Pussy Sludge.
BWW Interview: Lucy DeVito Is Expecting an Old-Fashioned Delivery in BUMP
by Naomi Serviss - May 23, 2018
A comedy illustrates the rocky path to motherhood from the colonial days of suffering in solitude to the modern age of message board kvetching.
Photo Flash: BUMP Opens Tonight at Ensemble Studio Theatre
by Julie Musbach - May 17, 2018
ENSEMBLE STUDIO THEATRE (EST) presents the World Premiere of BUMP, written by Chiara Atik and directed by Claudia Weill. Part of the EST/Sloan Science & Technology Project, BUMP opens May 17, for a limited run through June 3, 2018.
Laura Ramadei Frequently Asked Questions
What awards has Laura Ramadei been nominated for?
Outstanding Actress in a Lead Role (IT Awards) for Exit Carolyn .