Latest News on Vanessa Garcia
Vanessa Garcia News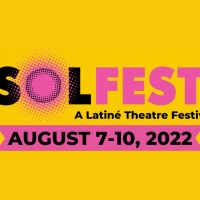 The Sol Project Announces Complete Schedule for SOLFEST 2022 in August
by Chloe Rabinowitz - Aug 1, 2022
The Sol Project, the national theater initiative dedicated to amplifying Latiné voices and building a body of work for the new American theater, announced full details for the fifth annual SolFest: A Latiné Theatre Festival, produced in partnership with (Pregones/PRTT). The four-day program runs August 7-10 with both online and in-person events.
Playwrights Horizons to Present New Season of SOUNDSTAGE Fiction Podcast - Listen to the Season 2 Intro Now
by Chloe Rabinowitz - Jul 26, 2022
Playwrights Horizons will present the second season of Soundstage, its scripted fiction podcast. With plays written specifically for the audio format, not translated or recorded live from the stage, Soundstage has established itself as a singular, adventurous presence in both the podcasting and theater worlds. Listen to the Season 2 intro here!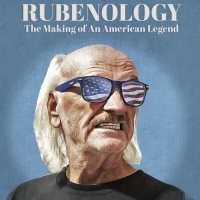 Ruben Rabasa Will Lead World Premiere of RUBENOLOGY at Gable Stage
by Stephi Wild - Jun 29, 2022
The world premiere of Rubengology: The Making of an American Legend, a collaboration between GableStage, the longstanding theatre company located in Coral Gables' historic Biltmore Hotel and Abre Camino Collective, runs from July 14 – 31.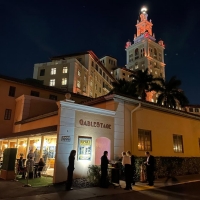 GableStage at The Biltmore Announces 2022-23 Season
by Stephi Wild - Jun 13, 2022
GableStage, the Coral Gables based theatre company that has made its home in the Biltmore Hotel for over 24 years, announced its 2022-23 season. Five new productions, which illuminate the company's mission of "confronting today's issues and ideas" will account for 130 performances from October - July. Find out the full schedule and how to get tickets.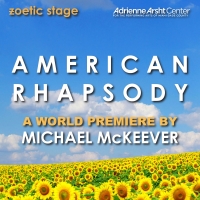 The Adrienne Arsht Center for the Performing Arts Announces 2022-2023 Season Featuring Two World Premieres & More
by Chloe Rabinowitz - Jun 7, 2022
This season's Theater Up Close series returns with five extraordinary productions, including two world premieres by Miami playwrights Michael McKeever and Vanessa Garcia, one Florida premiere and the regional premiere of Heidi Schreck's Pulitzer and Tony Award nominated hit Broadway play What the Constitution Means to Me.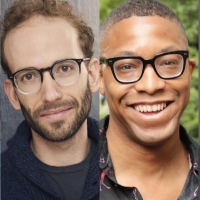 ZOETIC STAGE Announces Casts & Creative Teams for THE FINSTROM FESTIVAL OF NEW WORK
by Stephi Wild - May 12, 2022
The casts and creative teams have been assembled for Zoetic Stage's second annual Finstrom Festival of New Work which will be co-presented with and hosted at the Adrienne Arsht Center in Miami, live and in person in the Peacock Foundation Studio. The readings are free and open to the public.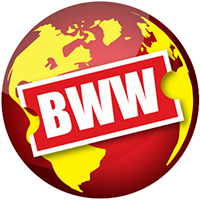 Portland Stage Announces The 33rd Annual LITTLE FESTIVAL OF THE UNEXPECTED
by A.A. Cristi - May 10, 2022
Portland Stage has announced the 33rd Annual Little Festival of the Unexpected - a livestream reading series of New Works.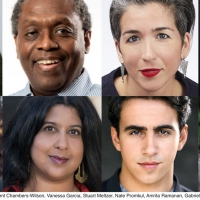 Zoetic Stage Announces Winners Of The 2nd Annual Finstrom Festival Of New Work
by Stephi Wild - May 6, 2022
Zoetic Stage has announced the four winners of its second annual Finstrom Festival of New Work. They are One Stone: The Story of Mileva Marić and Albert Einstein by Kathleen Cahill, Effect If Not Intent by David Rosenberg, Sibling Rivalries Or, Spooks in the Ivory Tower by Marcus Scott and The Public Execution of the American President by Nick Valdes.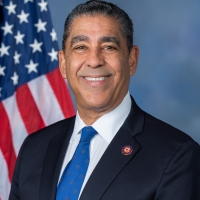 NYC Congressman Adriano Espaillat Endsorses New York Theatre Barn
by A.A. Cristi - Oct 15, 2021
In celebration of Hispanic Heritage Month Congressman Adirano Esppaillat of New York's 13th Congressional district kicked off New York Theatre Barn's third installment of A Seat at the Table roundtable series which featured A Panel of Latinx Theatre Creators.
Single-Ticket Sales Are Available Now From GableStage With Streaming Options
by Stephi Wild - Oct 8, 2021
Tickets for GableStage's 23rd season are now on sale with streaming options. Intimate, edgy and inspiring, the new season presents three world premiere productions and one rolling premiere. 
Vanessa Garcia Videos
STAGE TUBE: Brad Pitt Joins Cast of Proposition 8 Play Reading for Live YouTube Broadcast
by Stage Tube - Mar 1, 2012
The American Foundation for Equal Rights (AFER) and Broadway Impact have announced the addition of Golden Globe-winner and Academy and Emmy Award-nominee Brad Pitt to the cast of the West Coast premiere reading of the play '8.' The reading is an unprecedented account of the Federal District Court trial in Perry v. Schwarzenegger (now Perry v. Brown), the case filed by AFER to overturn Proposition 8, which stripped gay and lesbian Californians of the right to marry. Watch the video announcement below.