THE SNOWY DAY AND OTHER STORIES Begins Run Today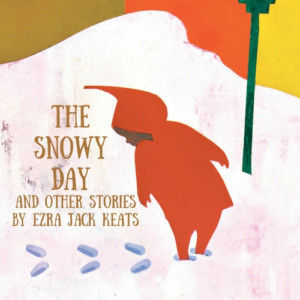 The Snowy Day and Other Stories by Ezra Jack Keats has announced the cast for its NYC premiere Off-Broadway at St. Luke's Theatre today.
Adapted for the stage by Jerome Hairston, with music by Victor Zupanc, the show is inspired by four of Keats' most beloved stories, including the 1963 Caldecott Award-winning The Snowy Day.
The show celebrates the wonder of childhood in the city - from making tracks in the freshly fallen snow, to learning how to whistle, to imagining new worlds with a best friend who lives across the hall - these small moments of delight and joy are captured beautifully. Incorporating shadow puppets, songs, mime and humor, the 45 minute show for children will appeal to all ages.
The cast includes Taylor Alexis Bass as Player 1, Jahbril Cook as Peter, and Garrett Gray as Player 2. Bass joins the cast after appearing as Ursula (Much Ado About Nothing, Texas Shakespeare Festival), Mimi (RENT, Bristol Valley Theatre) and in S.T.A.R. (The Directors Company). Cook's credits include Nature Whatever at New Georges, Sunday in the Park With George, [title of show], Godspell (CMTS), and Columbia's 121st Annual Varsity Show. Garrett Gray is a company member of the American Mime Theater and he has also appeared as Bob in American Buffalo at Kenny Leon's True Colors Theatre in Atlanta.
Director/Producer Julia Beardsley O'Brien (dir. The Lion, the Witch and the Wardrobe) thinks this deceptively simple script has emerged at a critical moment. Ms. O'Brien states: "It is still rare today to find heroes in children's picture books who are not white, and rarer still for young people to be able to see a multiracial cast onstage. Dialoguing with all children about race issues and the history of race in America is critical, and I would love for this production to open doors for adults to begin that discussion with their kids. There is something so hopeful to me about the way Keats invites us into this conversation by letting us simply step into another person's (in this case Peter's) shoes. Whatever experiences an audience member is bringing into the theatre, I believe he or she will be able to find a glimpse of their own childhood in Peter - through his feelings and the small moments of his life. I hope we give audiences the chance to remember the many things we all have in common through our shared humanity."
From the Ezra Jack Keats Foundation: "Ezra Jack Keats (1916-1983) was a pioneer in American children's literature. He based the lives of his multiracial characters on his childhood but added loving parents, friends and pets. He wanted no child to be an outsider. 'If we could see each other exactly as the other is,' he wrote, 'this would be a different world."
The Snowy Day and Other Stories by Ezra Jack Keats will perform every Saturday at 11:00 AM at St. Luke's Theatre from January 13 through March 31. Matinee performances for schools and other groups can be arranged by calling 718-483-5989 or via e-mail at thesnowydayplay@gmail.com. Tickets at $35 are available through www.telecharge.com or by calling (212) 239-6200. Running time is 45 minutes and the show is most appropriate for children age 3-8. For more information, visit www.thesnowydayplay.com.