THE BOYS UPSTAIRS Returns For Limited Run As Part Of FringeNYC Encore Series 9/10-27 At Soho Playhouse
Following its sold-out, critically acclaimed run during this year's New York International Fringe Festival, the World-Premiere of playwright Jason Mitchell's THE BOYS UPSTAIRS will return for a limited engagement as part of FringeNYC Encore Series, with performances September 10 through September 27 at the Soho Playhouse (15 Vandam Street). Justin Allen Pifer, in association with The Present Company produce.
Sex, Dating, Friendship, and all the blurry lines in between - THE BOYS UPSTAIRS is a New York story that invites you upstairs to the fabulous living room of group of Hell Kitchen gay boys who handle relationships, careers, and the city with style, scandal, and specialty cocktails!
During the Fringe run of THE BOYS UPSTAIRS played to sold out houses, and won critical praise such as "Hilarious zingers fly in Jason Mitchell's THE BOYS UPSTAIRS, a new comedy that's Sex in the City meets Boys in the Band...has a heart of gold" - The Village Voice; "This savvy, savage comedy of manners is one of the snappiest, gut-busting gay-centric shows I have ever seen - in or out of the Fringe...winking references are made to Will and Grace, Designing Women, and The Golden Grils...ratcheted up the laugh factor to massive proportions," - Gay City News; "Breezy new comedy...90 minutes of easy laughs," Next Magazine; "Fast paced , fiercely funny comedy," - TalkEntertainment.com; etc.
Directed by Matthew Corozine, THE BOYS UPSTAIRS cast features: Nic Cory (last seen Off-Broadway in THE ROCKY HORROR SHOW), Joel T. Bauer (Theatreworks USA production of DR. DOLITTLE, A CHRISTMAS CAROL at the McCarter Theatre), Kristen-Alexzander Griffith ("Angel" in the National Tour of RENT, and "Judah" in the National Tour of JOSEPH AND THE AMAZING TECHNICOLOR DREAM COAT), Josh Segarra (PBS Series "The Electric Company,"), and David A. Rudd (2008 Int. Fringe Festival's THE FABULOUS KANE SISTERS: BOX OFFICE POISON; "Growing Up Gotti")
The design team for THE BOYS UPSTAIRS is Justin Couchara (Scenic &Costume Design), Nick Gonsman (Lighting &Sound Design), and Abbi Stern (Costume Design).
Playwright Jason Mitchell's credits include THE RED BOX - a full-length play that deals with homosexual persecution in the Holocaust and post-camp life of homosexual Holocaust survivors - which had an AEA showcase production director by Tesha Buss and produced by Sara Katz; and THE BOYS UPSTAIRS - which had a Fall 2008 staged reading directed by Christopher Gattelli and starred Michael Arden, Tyler Maynard, Colin Hanlon, Stephen Bienskie and David A. Rudd. Jason graduated magna cum laude with a B.F.A in Theatre from the University of Florida.
Director Matthew Corozine is the Artistic Director of Matthew Corozine Studio Theatre, Inc., a 40 seat theatre in Times Square. Favorite NYC directing credits include: THE MAIDENS PRAYER by Nicky Silver (Beckett Theatre, Theatre Row), CRIMES OF THE HEART, THE SHADOW BOX and the NYC premier of CONFESSIONS OF A MORMON BOY. In January 2009, Italian Vogue (L'UOMO VOGUE) selected and featurEd Matthew as one of eight "New York Icons", on a full page, in their Iconic People Edition.
Producer Justin Allen Pifer has worked at The Producing Office - the producing entity behind RENT, AVENUE Q and IN THE HEIGHTS; has (and still currently) company manages THE AWESOME 80'S PROM Off-Broadway; and is currently on staff at The Road Company, an international theatrical booking agency specializing in Broadway Tours and other live engagements.
THE BOYS UPSTAIRS will perform at the SoHo Playhouse (15 Vandam Street) as part of the FringeNYC Encore Series, on the following dates: Thursday, September 10 at 8:00pm; Friday, September 11 at 9:30pm; Saturday, September 19 at 7:30pm; Thursday, September 24 at 9:30pm; and Sunday, September 27 at 8:30pm. General admission tickets are $18, and are available by calling (212) 279-4488 or by visiting www.fringenyc-encoreseries.com.
For more information on THE BOYS UPSTAIRS visit www.TheBoysUpstairs.info.
Related Stories
More Hot Stories For You
Off-Broadway League Announces 2022 Holiday Toy Drive

November 28, 2022

The Off-Broadway League has announced that its annual Off-Broadway Toy Drive has begun and will benefit children at the Henwood Family Residence, a NYC Department of Homeless Services family shelter in the Bronx. Last year over 600 toys were donated.
---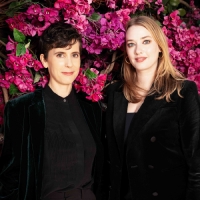 SIX CHICK FLICKS Brings Parody and Laughter to SoHo Playhouse

November 28, 2022

Following sold-out performances across North America, award-winning parody show Six Chick Flicks (...or a Legally Blonde Pretty Woman Dirty Danced on the Beaches while writing a Notebook on the Titanic) is coming to the SoHo Playhouse as part of the International Fringe Encore Series, playing from December 12 through December 21.
---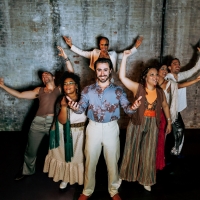 Photos: First Look at ALOHA BORICUA at The Puerto Rican Traveling Theater

November 27, 2022

The original musical, created and directed by Jorge B. Merced, runs December 1-18 off-Broadway at The Puerto Rican Traveling Theater. Check out a first look at production photos here.
---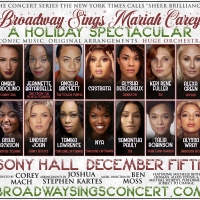 Exclusive: BROADWAY SINGS MARIAH Featuring Jeannette Bayardelle, Amber Ardolino & More to be Livestreamed

November 25, 2022

Broadway Sings's December 5 holiday concert, A Mariah Carey Holiday Spectacular, its first holiday show for the series, will live-stream from Sony Hall. The stream will be available for viewing until Christmas Day.
---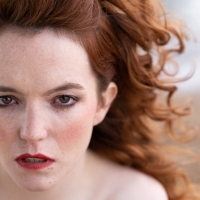 BETSY: WISDOM OF A BRIGHTON WHORE Comes to SoHo Playhouse Next Month

November 25, 2022

'Betsy: Wisdom of a Brighton Whore" is the winner of the prestigious International Fringe Encore Series Award at the Brighton (UK) Fringe 2022.  Launching off-Broadway on 14th December at the SoHo Playhouse in New York, it combines a gripping plot from UK award-winning writer and director Jonathan Brown and a passionate performance from award-winning British actor Isabella McCarthy Sommerville.  
---