Photo Flash: The Big Apple Circus Comes to Town - at a Lincoln Center Near You!
The Big Apple Circus is a gentle and innocent circus, not aimed at those addicted to keypads or raised on "Grand Theft Auto", but mostly for those too young to know they might want to shoot and kill virtual villains for their entertainment, or those old enough to recall when they could be entertained by being given a gift of a smile. Notwithstanding that, as circus artists go, these are as good as one sees anywhere. The contortionists will astonish; the quick change artists delight and amaze. The trapeze act will have your heart in your mouth. Still this is unpretentious, one-ring circus presented with modest fuss and bother, and no smoke or mirrors. It will not deafen you with its volume or blind you with its lights - although there are both light and live music - but it will entertain you, as will the animated children around you.
Its performing menagerie is mostly small and non-threatening, and generally user friendly - excepting only one large porcupine. It includes bunnies, ferrets, dogs, goats, ponies, horses, camels, lamas - and the aforemen­tioned porcupine. But for the thrill seekers among the crowd, many of them pass close enough to be touched by those in the front row of seats. Indeed, at Saturday's performance, a galumphing camel stopped mid-circuit to sample some popcorn from the bucket of a willing guest seated just there, and stopped again on the next pass.
On top of that the Big Apple Circus, a not-for-profit arts organization, struggling alongside so many others, does wonderful out-reach work. They send clowns into hospital children's wards; they offer the Circus of the Senses® for children who are autistic or visually or hearing impaired (where children get face to face with performers and appropriate animals); they teach circus arts to at-risk youngsters; they offer perfor­mances for veterans and their families; they donate tens of thousands of free seats each year so that economically disadvantaged children can attend the circus. This is an organization that deserves to be seen, and deserves to survive. And especially compared to an afternoon with the family at the theater or ball game, the Big Apple Circus is a great bargain.
This year I saw only one clown, no jugglers, no fire-eaters, knife-throwers, lion-tamers (very few hyphens at all). But you got a larger than life ringmaster, some shenanigans with the audience, trampoliners, aerialists, tumblers ("risley"), jugglers ("diobolo"ists), performing animals, contortionists (remarkable), a balancing act (mind-boggling), a quick-change duo (ah-ha; a hyphen) and trapeze artists. No one sits more than 50 feet from the ring. And all the children I observed were completely absorbed. Infants and pre-schoolers sat for two hours without a whine or complaint. As did I. It was simply fun; and it was simple fun. If you own or can borrow a little person, consider taking in the circus - between the State Theater and the Metropolitan Opera House at Lincoln Center. Those of you who chase your youth riding carousels might enjoy it without a child in tow, but for making you see the circus with fresh eyes, not much can compare to sitting next to a willing youngster. Bring wipes for sticky fingers.
Almost all performers perform multiple roles: The Ringmaster, John Kennedy Kane, is the emcee and occasional magician. He is aided and abetted by Francesco, a clown who interacts with the audience (and plays Beethoven). Contortionists Odbayasakh and Tatevik Seyranyan manage to put themselves, together, into a space too small even for their names to fit. Jenny Vidbel is an animal wrangler putting the menagerie through its paces (in two separate acts). Anastasini Brothers do a risley act (one tossing the other about with his feet). Their parents (Giovani Anastasini and Irene Espana) do an aerialist act while circling overhead - spinning or hanging by one cocked ankle. Together the Anastasini family does a diabolo act (tossing and juggling spinning diabolos). The Smirnovs perform a marvelous quick change act with new and varied costumes apparently appearing from out of thin air. The Aniskin troupe closes the show with a spectacular trapeze act that will have the audience agape. It is worth your time.
Article and photos copyrighted by FredCohenPhotographyTM
Also, catch the Big Apple Circus in selected movie theaters on November 8th! Click Here!

John Kennedy Kane

Aniskin Troup

Francesco with audience volenteers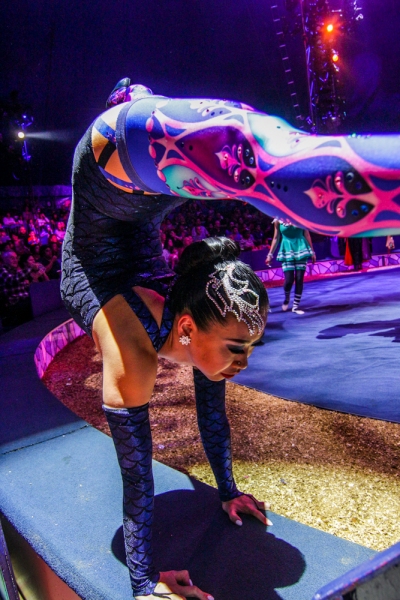 Odbayasakh Dorjoo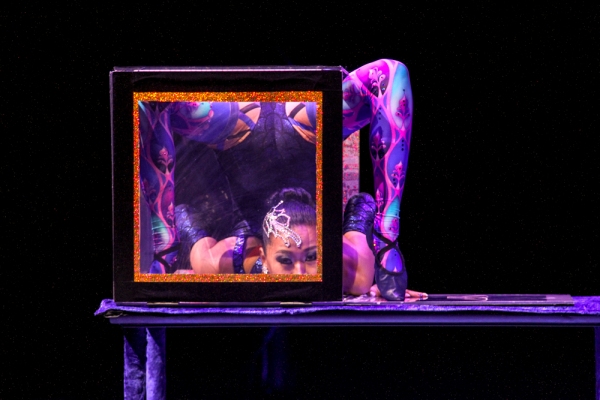 Odbayasakh Dorjoo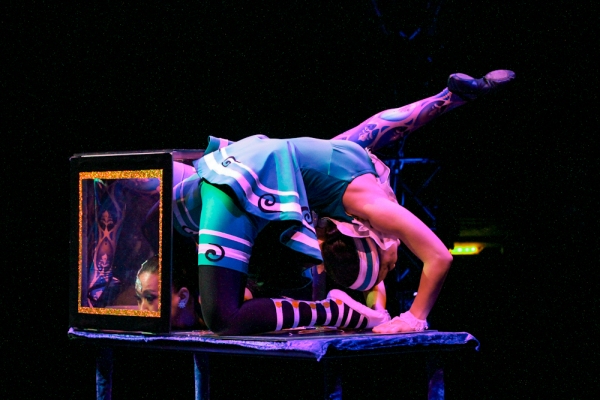 Odbayasakh Dorjoo and Tatevik Seyranyan
Odbayasakh Dorjoo and Tatevik Seyranyan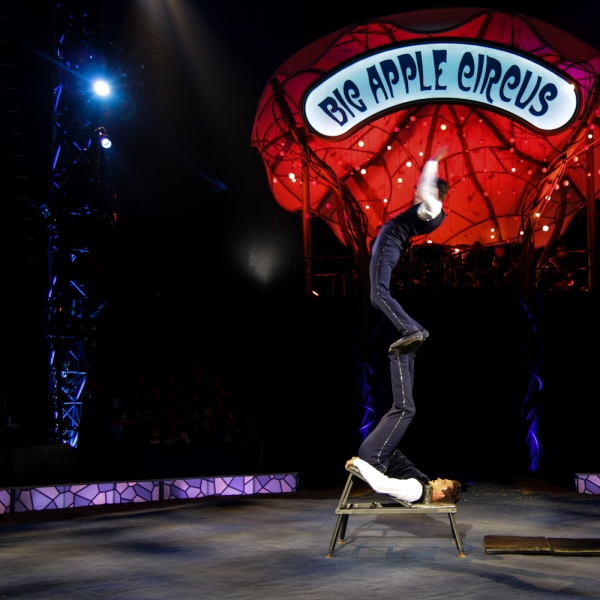 The Anastasini Brothers

Jenny Vidbel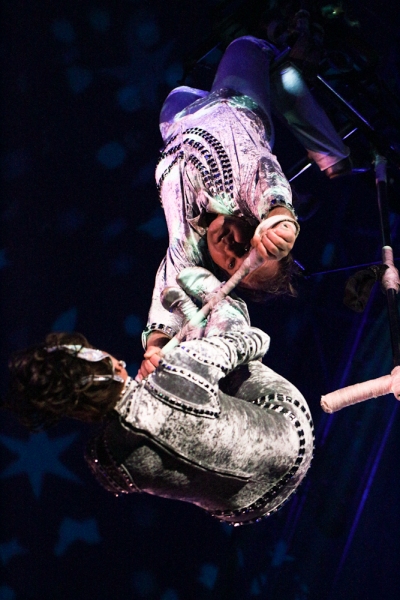 Giovani Anastasini and Irene Espana

Jenny Vidbel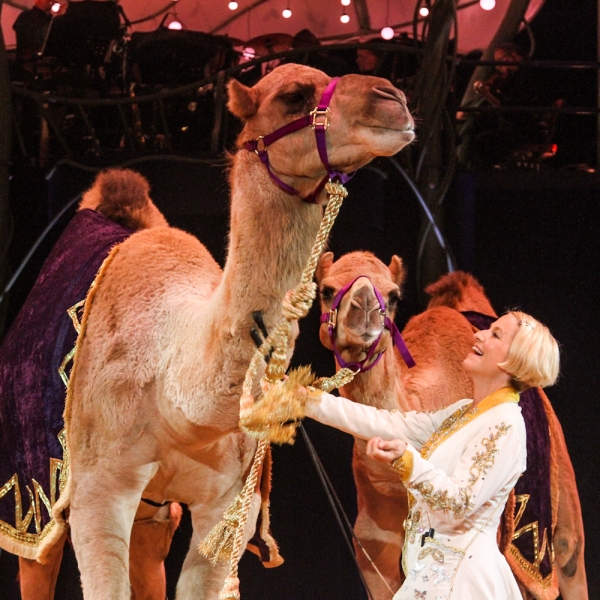 Jenny Vidbel

Francesco and audience volenteer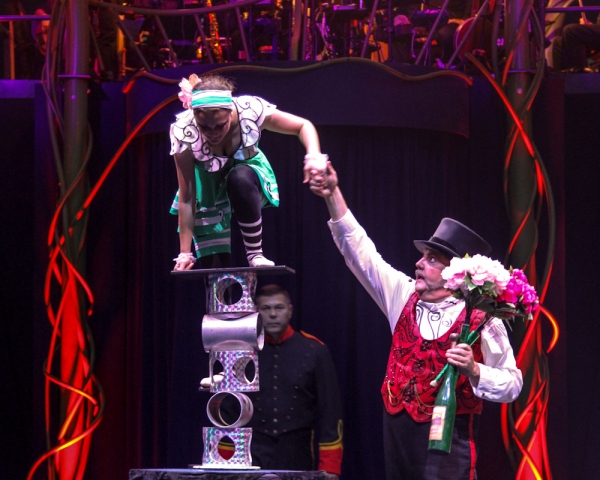 Tatevik Seyranyan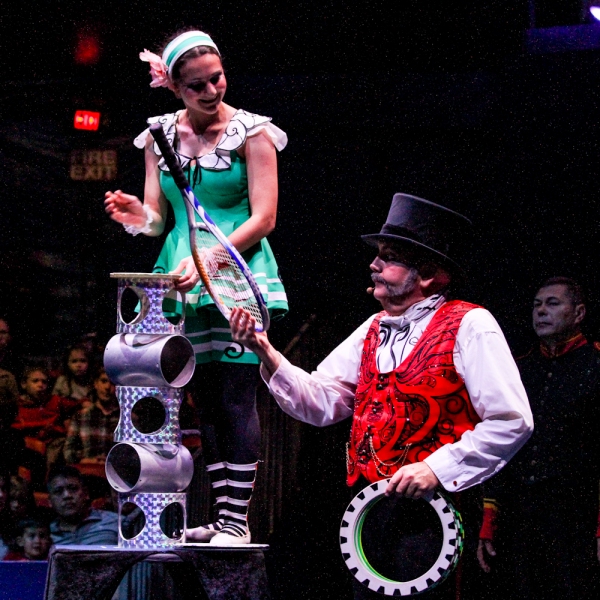 Tatevik Seyranyan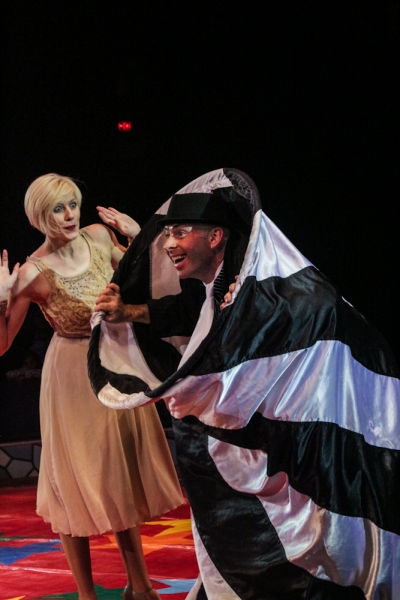 Smirnov Duo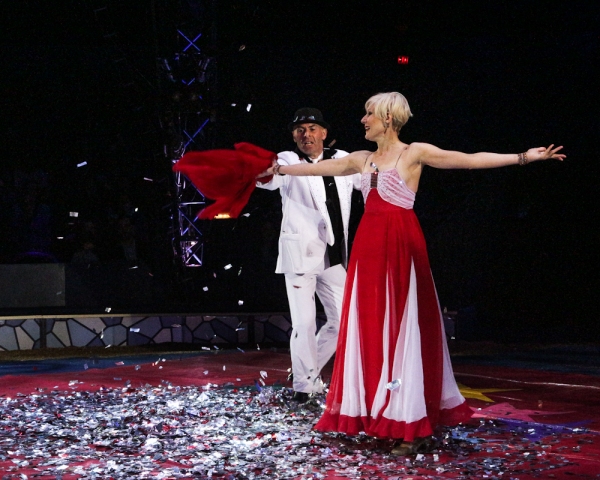 Smirnov Duo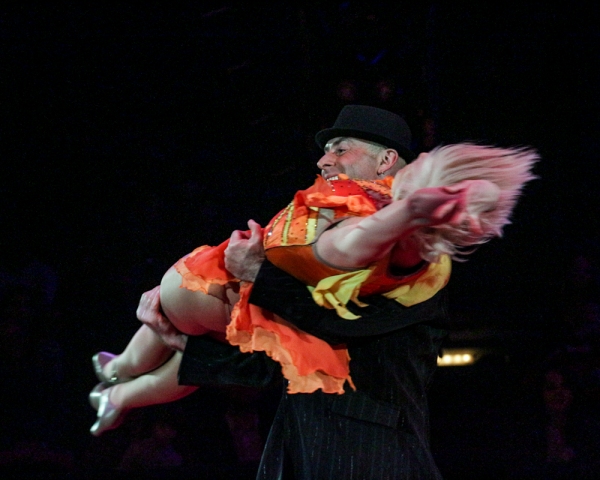 Smirnov Duo

Aniskin Troup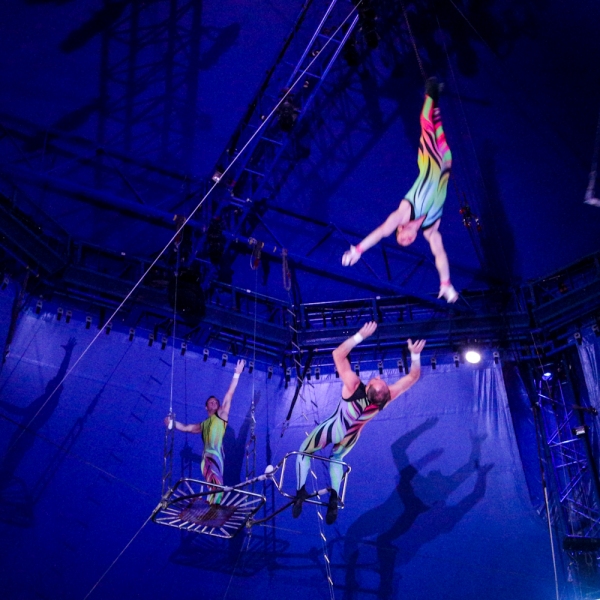 Aniskin Troup

Giovani Anastasini