Photo Flash: Joanna Coles, Rosie O'Donnell and More at Women's Project Theater's 2013 Women of Achievement Gala
Cosmopolitan Editor-in-Chief Joanna Coles, Senior Vice President/Publishing Director of The Cosmopolitan Group Donna Kalajian Lagani, President of HBO Documentary Films
Sheila Nevins
, Broadway League Executive Director
Charlotte St. Martin
and the late Cosmopolitan Editor-in-Chief
Helen Gurley Brown
are
Women's Project
Theater's 2013 Women of Achievement who were inducted at its 28th Annual Gala Celebration at the Three Sixty°,10 Desbrosses Street, on May 13, 2013.
Helen Gurley Brown (1922-2012) was honored with a short musical tribute entitled Gurley created by Lynn Rosen and Laura Brenneman, directed by Gaye Taylor Upchurch, who directed Women's Project Theater's first hit of this season, Bethany.
Also on hand for the evening were presenters Andre Bishop, Nina Lannan, Donald J. Loftus, and 1997 Woman of Achievement awardee Rosie O'Donnell.
Scroll down for photos from the event!
"Each year, Women's Project Theater takes pride in celebrating the extraordinary accomplishments of women from the worlds of entertainment and business. Past recipients include Thia Breen, Bonnie Pfeifer Evans, Mindy Grossman, Bebe Neuwirth, Kathleen Turner, Dame Judi Dench, Gloria Steinem, Tina Brown, Eve Ensler, Whoopi Goldberg, Annie Leibovitz, Estelle Parsons, Laurie Anderson, Suzanne Vega and Joan Osborne to name but a few," said Julie Crosby, the Producing Artistic Director of Women's Project Theater.
This season, Women's Project Theater has presented the 2013 Lortel-nominated productions of Bethany and Jackie. Its third play in this much-lauded 35th Anniversary Season is Collapse now playing at City Center Stage II.
Lucia Hwong Gordon (Women Achievement Award Winner 2009) is chair for the Gala celebration and co-chairs are Paola Bacchini Rosenshein, Jennifer Chambers, Cassandra Del Viscio, Wendy Federman, Angelina Fiordellisi, Cheri Kaufman, Donald J. Loftus, Pamela Morgan, Chau-giang Thi Nguyen, Barbara Regna, Arlene Scanlan, Cassandra Seidenfeld, and Jean Shafiroff. Honorary co-chairs are Sallie Bingham (Women of Achievement Award Winner 1998), Iris Cantor (Women of Achievement Award Winner 2008), Tina Chen (Women of Achievement Award Winner 2003), Bonnie Pfeifer Evans (Women of Achievement Award Winner 2011). Annette Green (Women of Achievement Award Winner 1997), Francine LeFrak (Women of Achievement Award Winner 2006) and Estelle Parsons (Women of Achievement Award Winner 2009).
Women's Project was founded in 1978 by Julia Miles to address the significant under- representation of women in the American theater, and has since built a tremendous legacy. Although even today women playwrights and directors severely lack parity in pay and opportunity, the extraordinary women artists who have broken through the glass ceiling have all first crossed the threshold at WP, including Eve Ensler, Lynn Nottage, Maria Irene Fornes, Suzan-Lori Parks, Sarah Ruhl, Paula Vogel, and Anna Deavere Smith, among the many. Throughout its 35-year history, Women's Project Theater has produced and/or developed over 600 plays and published 11 anthologies of plays.
The artistic heart of Women's Project Theater lies in the Lab: a two-year residency program for women playwrights, directors and producers. The Lab provides members with a vital professional network, entrepreneurial and leadership training, rehearsal space, and most significantly, tangible opportunities for the development and production of bold new work for the stage.
Recently acclaimed plays produced by Women's Project Theater include last season's How the World Began and Milk Like Sugar and, from season's past, Freshwater, Aliens with Extraordinary Skills, crooked, Sand, Or, Smudge, Lascivious Something and Apple Cove.
For more information, visit www.womensproject.org/awards.htm.
Photo Credit: Rob Rich



Karl Kenzler, Darcie Siciliano

Stacy Salvette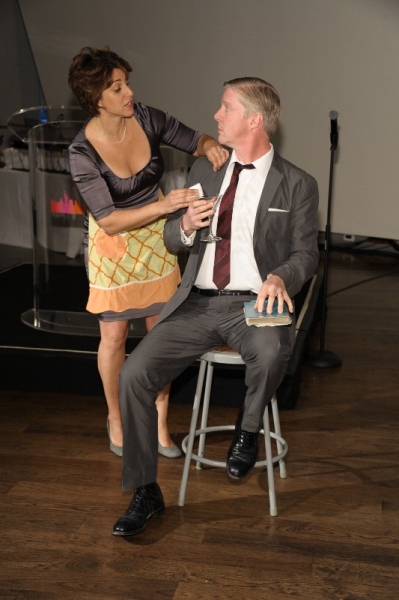 Karl Kenzler, Darcie Siciliano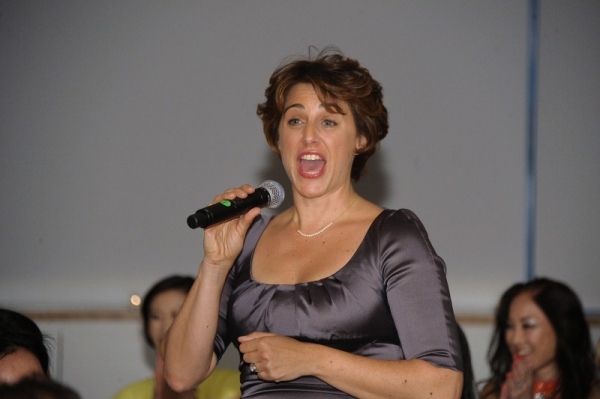 Darcie Siciliano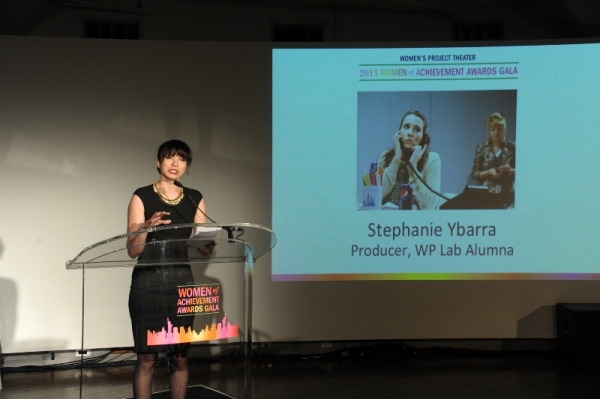 Stephanie Ybarra

Judy Gold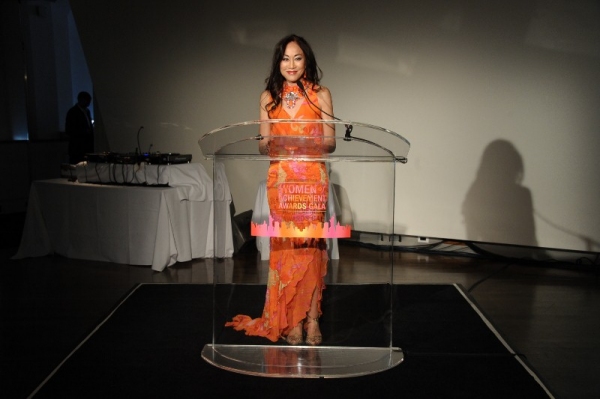 Lucia Hwong Gordon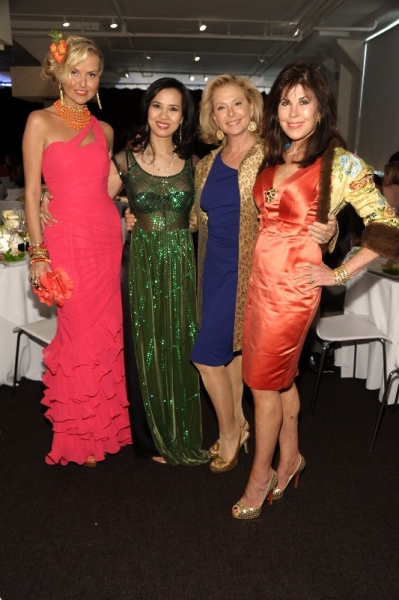 Barabara Regna, Coco Chau-giang Thi Nguyen, Pamela Morgan, Lauren Roberts

Jean Shafiroff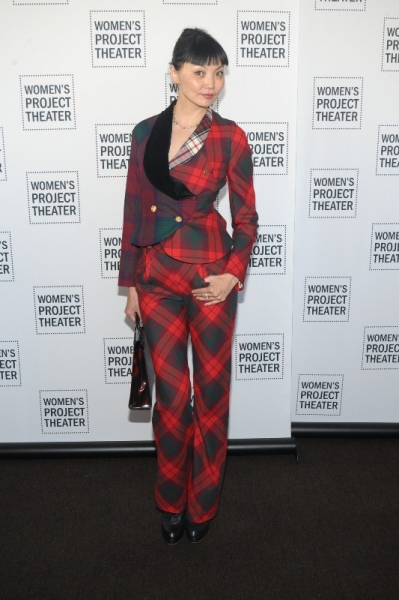 Irina Pantaeva

Tina Storper, Cassandra Seidenfeld Lyster, Susan Shin, Barbara Regna, Irina Pantava, Lucia Hwong Gordon, Tia Walker, Karen Klopp

Adrieene Saldana, Cassandra Del Viscio, Cassandra Seidenfeld Lyster, Anne Chaisson, Guest

John Mahdessian, Dorinda Medley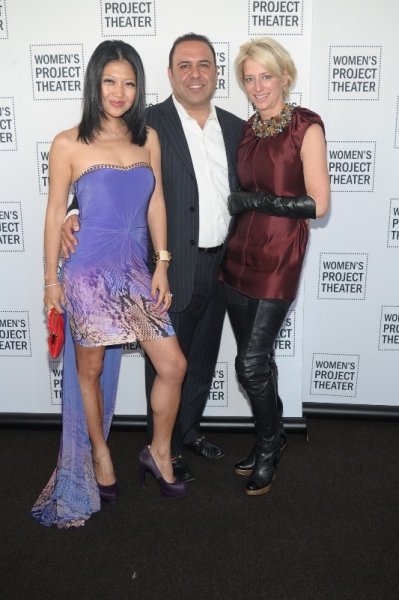 Tina Storper, John Mahdessian, Dorinda Medley

Lucia Hwong Gordon, Rosie O'Donnell

Rosie O'Donnell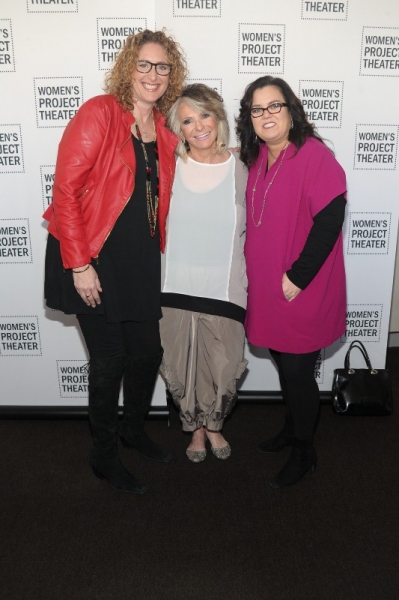 Judy Gold, Sheila Nevins, Rosie O'Donnell

Lucia Hwong Gordon, Donna Kalajian Lagani, Charlotte St. Martin, Joanna Coles, Sheila Nevins, Rosie O'Donnell, Julie Crosby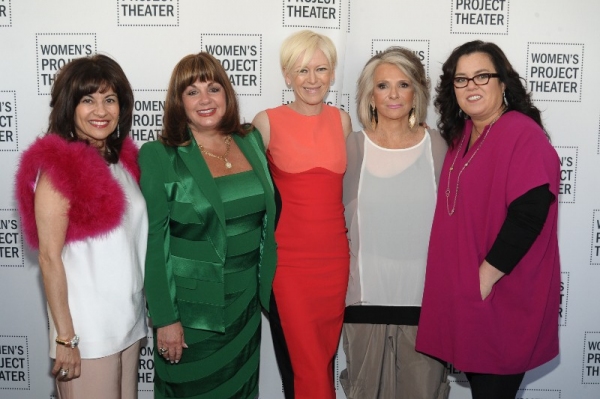 Donna Kalajian Lagani, Charlotte St. Martin, Joanna Coles, Sheila Nevins, Sheila Nevins, Rosie O'Donnell

Rosie O'Donnell, Sheila Nevins, Julie Crosby

Barabra Regna, Bettina Bennett, Coco Chau-giang Thi Nguyen, Ida Liu, Lauren Roberts, Lucia Hwong Gordon, Tia Walker, Cassandra Seidenfeld Lyster, Karen Klopp

Wedny Federman, Coco Chau-giang Thi Nguyen, Lucia Hwong Gordon, Cassandra Seidenfeld Lyster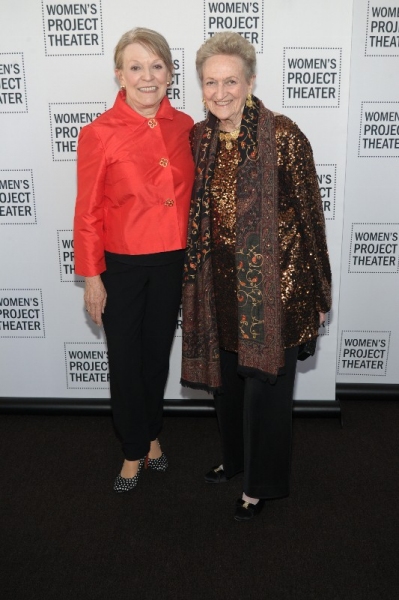 JAnn Leeming, Annette Green

Julie Crosby, Gina Benko, Megan Carter

Coco Chau-giang Thi Nguyen, Betina Bennett

Nick Miscusi, Bronwen Bouth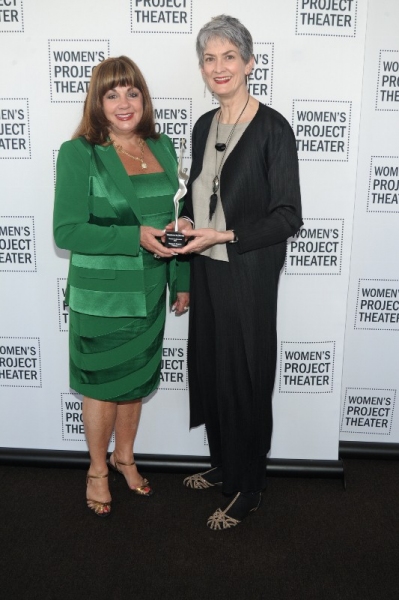 Charlotte St. Martin, Nina Lannan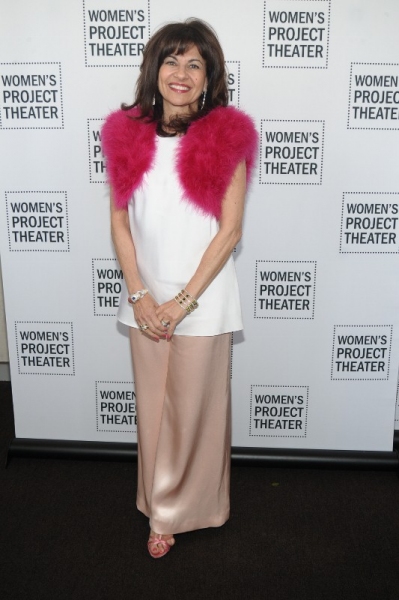 Donna Kalajian Lagani