Photo Flash: Inside Opening Night of ORDINARY DAYS
Opening Night was Wednesday, October 17th for Keen Company's fourth musical, the first NY revival of Adam Gwon's acclaimed Ordinary Days, directed by Keen Artistic Director Jonathan Silverstein. Whitney Bashor (The Bridges of Madison County), Marc delaCruz (If/Then), Sarah Lynn Marion (2013 Jimmy awards winner), and Kyle Sherman (Pete the Cat) star. This limited Off-Broadway engagement will continue throughNovember 17th only.

The New York Times said of the original production: "Ordinary Days introduces a promising newcomer to our talent-hungry musical theater, the composer and lyricist Adam Gwon. Mr. Gwon writes crisp, fluid and often funny lyrics that reflect the racing minds of the four New Yorkers on a nervous search for their immediate future. Ordinary Dayscaptures with stinging clarity that uneasy moment in youth when doubts begin to cloud hopes for a future of unlimited possibility."
Ordinary Days has new orchestrations especially created for Keen by Bruce Coughlin (Tony Award® and Drama Desk Award winner for The Light in the Piazza; Tony Award® nominations for Grey Gardens and Urinetown; numerous Drama Desk Award nominations including War Paint, Giant, Grey Gardens, Urinetown, The Sound of Music, and Floyd Collins). John Bell (On the Town, Fiddler on the Roof, Keen's Marry Me A Little) will serve as Musical Director. Ordinary Days has scenic design by Steven Kemp, costume design by Jennifer Paar, lighting design by Anshuman Bhatia, and sound design by Alex Hawthorn.
From the company that brought the acclaimed revivals of Marry Me a Little, John and Jen,and Tick, Tick...BOOM! comes Adam Gwon's Ordinary Days, a refreshingly humorous and inspiring musical about making simple connections in a chaotic city. Written by one of musical theater's most exciting new composers, Ordinary Days tells the story of four young New Yorkers whose lives intersect in unexpected ways as they search for success, happiness, love, and taxis. Peter Marks in The Washington Post declared "If life really were more like a musical, you'd be contented if that life percolated as vibrantly as doesOrdinary Days, Adam Gwon's sweet, fleet and tender survey of four youngish New Yorkers, fighting through the emotional noise and dramatic traffic to arrive at a clearer sense of who they are and what they want to be. It's a beguiling little tale, set to Gwon's effervescent, urban-romantic melodies... Gwon's 19 songs are the evening's sole engine. They're lyrically witty and rich enough in narrative and character detail to power the dual plots of the musical. It's the kind of unadorned musical that feels like such a fresh alternative to most of the overproduced stuff on Broadway."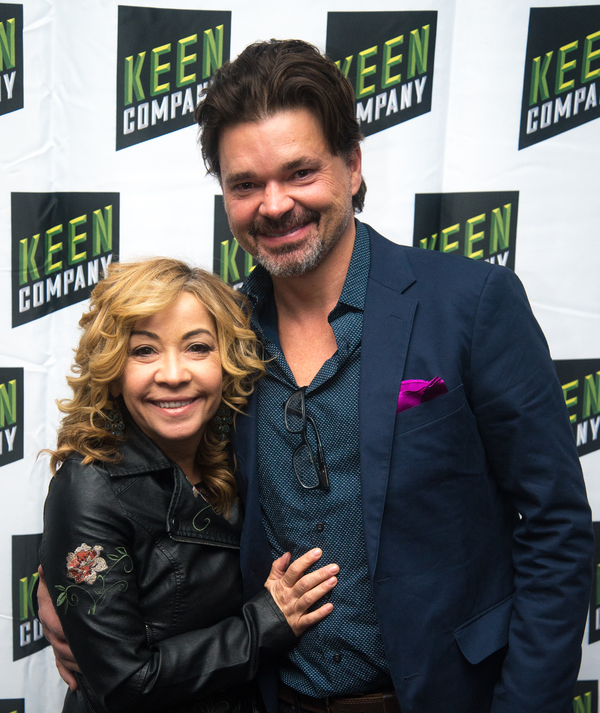 Jennifer Cody‎ and Hunter Foster

Director (and Keen Artistic Director) Jonathan Silverstein, Playwright Adam Gwon

Hunter Foster and Kate Wetherhead pictured here with Adam Gwon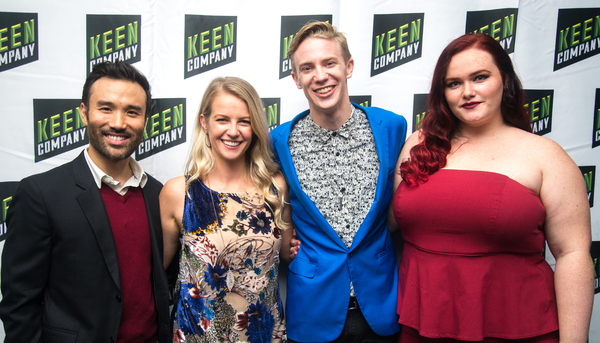 Marc delaCruz Whitney Bashor, Kyle Sherman, Sarah Lynn Marion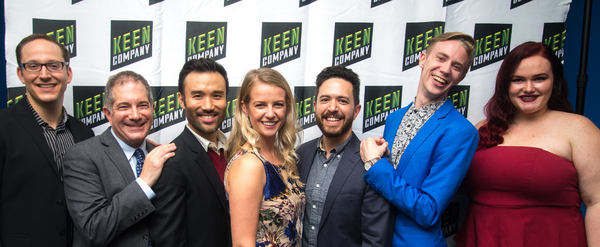 Musical Director John Bell, Director (and Keen Artistic Director) Jonathan Silverstein, Marc delaCruz, Whitney Bashor, Playwright Adam Gwon, Kyle Sherman, and Sarah Lynn Marion.

Keen alumni Conor Ryan & Lauren Molina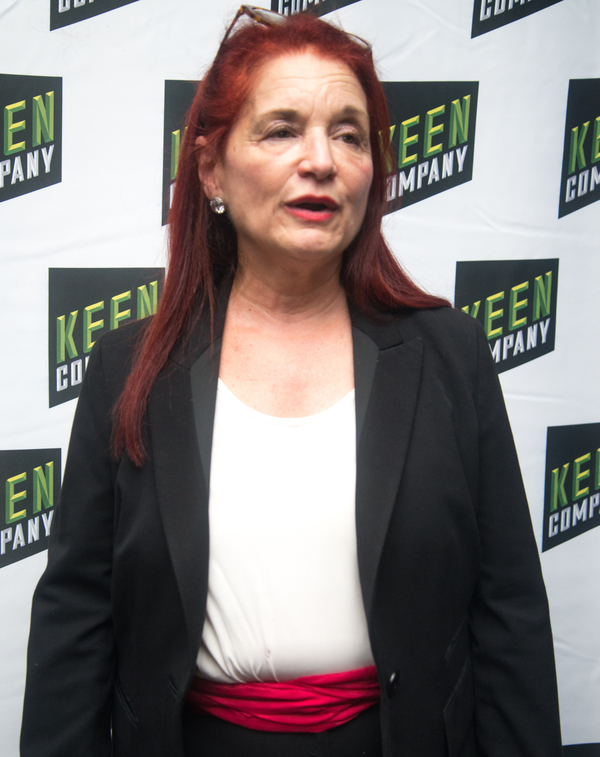 Linda D'Onofrio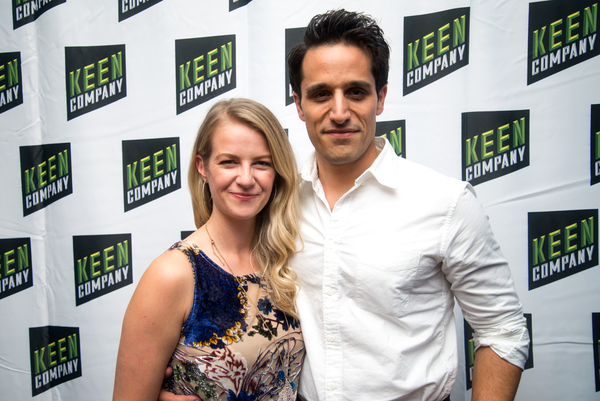 Whitney Bashor with her husband, Jared Zirilli