Photo Flash: CAGNEY, THE MUSICAL Company Toasts to One Year Off-Broadway
The company of Cagney, the hit musical about Hollywood's tough guy in tap shoes, celebrated one year of performances at The Westside Theatre with a champagne toast onstage, last night, April 4. Scroll down for photos from the festivities!
On April 3, 2016, following 21 preview performances, Cagney opened in its current commercial Off-Broadway engagement produced by Riki Kane Larimer. "I've loved this show right from the start when it was in development at The York," says Larimer. "I just knew I had to take it to the next level. The music and dancing are uplifting while the love-hate relationship between Cagney and Jack Warner makes for a compelling story. I am so proud of this show --- It's my first time as lead producer and I feel like I've hit the jackpot!"
Cagney's six-member cast stars Broadway's Robert Creighton (The Mystery of Edwin Drood, Anything Goes) as the legendary James Cagney, with Jeremy Benton (Irving Berlin's White Christmas), Danette Holden (Broadway's Annie, Shrek the Musical), Josh Walden (Broadway's Ragtime, La Cage aux Folles, A Chorus Line), Ellen Zolezzi (Seussical), and Bruce Sabath (Broadway's Company). Tim Falter (National Tour of Some Like It Hot), Karen Hyland (Broadway's Ghost, Scandalous) and Freddie Kimmel (National Tour of Billy Elliot) are the company standbys.
Directed by Bill Castellino (Grumpy Old Men, Jolson), with choreography by Tony Award nominee Joshua Bergasse (On the Town, Gigi), Cagney features a book by Peter Colley (I'll Be Back Before Midnight) and score that blends original music by Robert Creighton and Christopher McGovern (Lizzie Borden) with classic George M. Cohan favorites, including "Give My Regards To Broadway," "Grand Old Flag," and "Yankee Doodle Dandy."
Cagney will conclude its celebrated run at The Westside Theatre on Sunday, May 28, 2017 after a total of 502 performances (including 21 previews). Producer Riki Kane Larimer has announced her plans to bring Cagney back to New York in a Broadway production.
Not even five and half feet tall, James Cagney's oversized talent catapulted him from scrappy Irish kid on the streets of New York to Hollywood legend on "the top of the world." A Vaudeville hoofer turned actor, Cagney made a splash on Broadway before Hollywood called and made him one of the Silver Screen's most iconic tough guys in legendary films including The Public Enemy, The G Men and White Heat. But it was his turn as song and dance man George M. Cohan in Yankee Doodle Dandy that earned him the Academy Award and forever cemented his place as one of America's most beloved movie legends alongside the likes of Clark Gable, Charlie Chaplin, Marlon Brando, Jimmy Stewart and Fred Astaire.
Photo Credit: Janine Lee Papio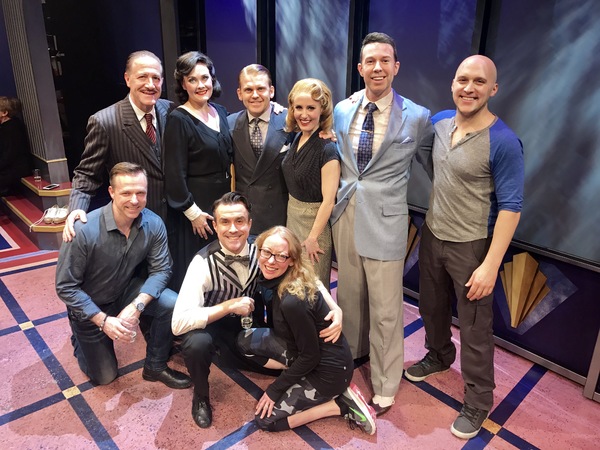 Tim Falter
,
Bruce Sabath
,
Danette Holden
,
Josh Walden
,
Robert Creighton
,
Karen Hyland
,
Ellen Zolezzi
,
Jeremy Benton
and
Freddie Kimmel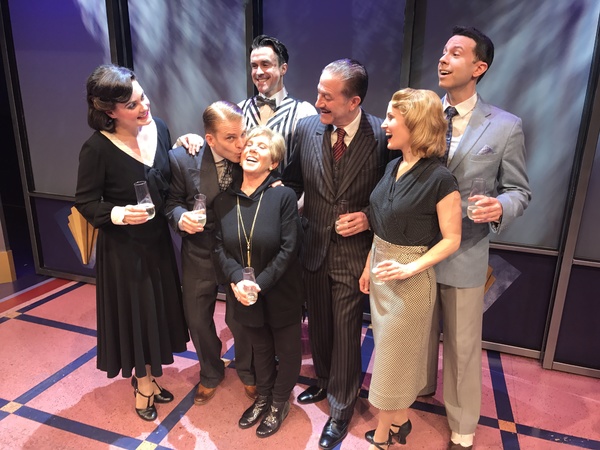 Danette Holden
,
Robert Creighton
, producer
Riki Kane Larimer
,
Josh Walden
,
Bruce Sabath
,
Ellen Zolezzi
and
Jeremy Benton
The company of
Cagney
, THE MUSICAL
Josh Walden
,
Bruce Sabath
and
Jeremy Benton
Robert Creighton
and director
Bill Castellino
Producers
Riki Kane Larimer
(center),
Jamie deRoy
(left),
Joel Gross
man (right)
Producer
Riki Kane Larimer
(center),
Robert Creighton
(left) and director
Bill Castellino
(right)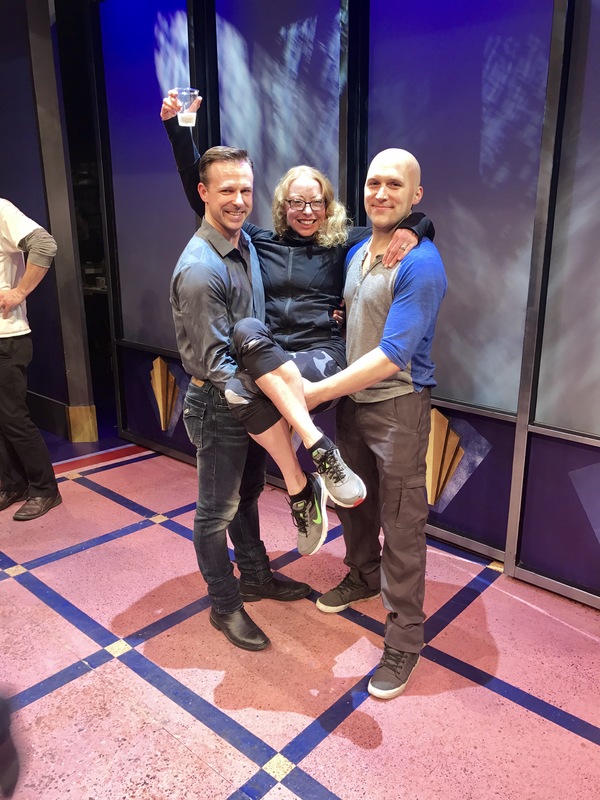 CAGNEY's fabulous standbys -
Tim Falter
,
Karen Hyland
and
Freddie Kimmel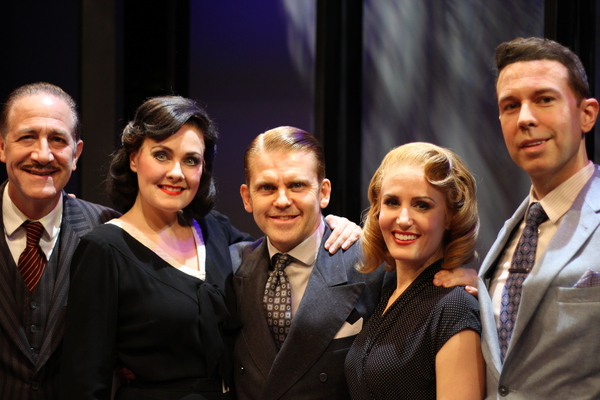 Bruce Sabath
,
Danette Holden
,
Robert Creighton
,
Ellen Zolezzi
and
Jeremy Benton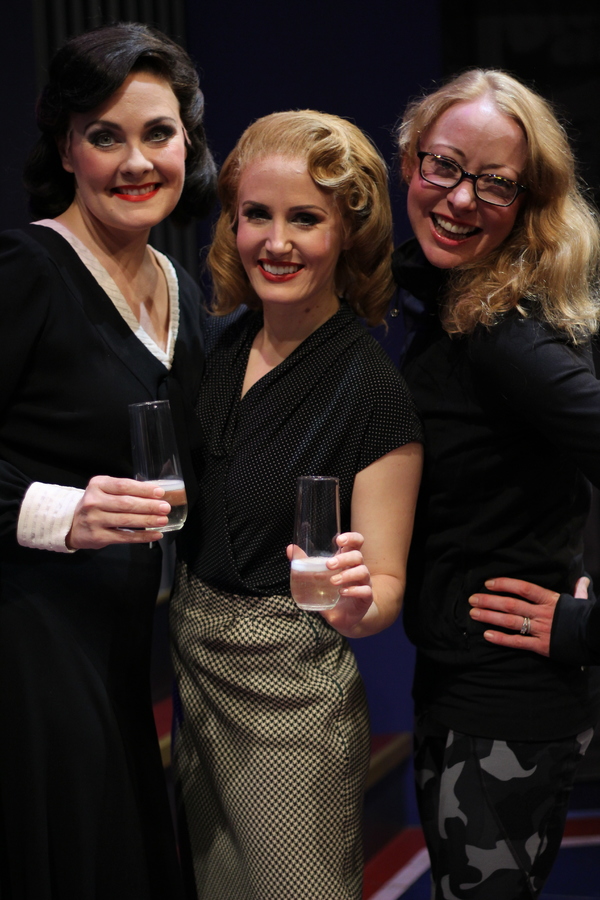 Danette Holden
,
Ellen Zolezzi
and
Karen Hyland