Photo Flash: BEYOND FUNDERDOME COMEDY BLOWOUT At 3LD
Saturday Night Live stars and writers including Seth Meyers, Fred Armisen, Will Forte, Jason Sudeikis, Abby Elliott, Bridey Elliott, Jorma Taccone, Colin Jost, Hannibal Buress, and more came together on Sunday, January 31 to perform a ONE NIGHT ONLY event: "BEYOND FUNDERDOME COMEDY BLOWOUT!" The fundraiser was held at 3LD Art & Technology Center, 80 Greenwich Street, and was hosted by Emily Heller. The evening also included some of New York's funniest comedians such as John Mulaney, surprise special guests, and music by The Renaldo The Ensemble while raising funds for the Off-Broadway production of THE DIARY OF A TEENAGE GIRL.
The world premiere of THE DIARY OF A TEENAGE GIRL is presented by Aaron Louis, in association with New Georges & The Essentials. Adapted by Marielle Heller from the hit graphic novel by Phoebe Gloeckner and directed by Sarah Cameron Sunde and Rachel Eckerling, The Diary of a Teenage Girl is a story of female sexuality and unabashed optimism. Performances begin Sunday, March 15, 8pm at 3LD Art & Technology Center, 80 Greenwich Street. The official opening night is Sunday, March 28 at 8 p.m.
About the "BEYOND FUNDERDOME COMEDY BLOWOUT!" line-up:
Seth Meyers returns for his ninth season on Saturday Night Live, his fourth season as head writer, and his fourth season as anchor of "Weekend Update."
Fred Armisen is in his seventh season on Saturday Night Live. Armisen has taken on the role of President Barack Obama throughout his term, and through the primary, alongside SNL castmate Amy Poehler as Hillary Clinton. Other characters include the vaguely European home design enthusiast "Nuni," the Native American comic Billy Smith, the nonplussed political comedian Nicholas Fehn and as Prince as the often-silent host of the musician's talk show The Prince Show. Armisen has also portrayed Iranian President Mahmoud Amadinejad in the popular Digital Short Iran So Far Away.
Will Forte, During his time at Saturday Night Live Will has produced many memorable
sketches, including "The Falconer" - the ex-executive who's mysteriously chosen to live in the woods with his faithful falcon, Donald - and the (very) soft-spoken politician, Tim Calhoun. Forte is starring in the feature film adaptation of his SNL sketch, "MacGruber," the amazingly resourceful man who can disarm a bomb with just about anything. He can be seen in Brief Interviews with Hideous Men written and directed by John Krasinski, and he lent his voice to the animated film, Cloudy with a Chance of Meatballs.
Jason Sudeikis is in his fifth season as a Saturday Night Live cast member. Among the many roles he plays, Sudeikis currently essays the role of Vice President Joe Biden and has gained praise for his recurring character - a Bluetooth-sporting, self-absorbed "A-hole" alongside Kristen Wiig. Sudeikis other memorable impressions include Bret Michaels on Rock of Love, and American Idol's Simon Cowell. In addition to his work on SNL, Sudeikis had a multi-episode guest-starring role as Tina Fey's love interest "Floyd" on NBC's award-winning comedy 30 Rock, and stars in the up-coming comedy The Bounty Hunter with Jennifer Aniston and Gerard Butler.
JORMA TACCONE is a writer/director/composer for Saturday Night Live. Along with his writing partners Andy Samberg and Akiva Schaffer, collectively known as "The Lonely Island," he is responsible for creating the popular SNL Digital Shorts, such as D**k in a Box, Lazy Sunday, and Jizz in my pants. Taccone portrayed Rod's geeky half-brother "Kevin" in Paramount's Hot Rod. He also appeared as the lovable monkey-boy character "Chaka"" in Universal's 2009 feature Land of the Lost starring Will Ferrell. He recently directed his first feature film MacGruber for Rouge Pictures which is set for release in the spring of 2010.
ABBY ELLIOTT joined the cast of Saturday Night Live in the 2008-09 season from the Upright
Citizens Brigade Theater, the improv/sketch theater co-founded by SNL alumni Amy Poehler,
where she trained and performed in both their New York and Los Angeles theaters. In addition, Elliott trained with LA's Groundlings Theater. Elliott has appeared in many television shows such as King of the Hill, Chrissy: Plain and Simple, Minoriteam and You've Reached the Elliotts.
COLIN JOST writes for Saturday Night Live and performs in a sketch group called War Dogs,
which may have disbanded. He was previously a staff writer for "Kappa Mikey," an animated comedy premiering on Nickelodeon this fall. Before that, he was president of the Harvard Lampoon and a night editor at the Staten Island Advance newspaper. He works out once or twice a week. Plays golf. You know, sort of a Renaissance man. But not like the movie Renaissance Man. Well, sort of like that.
John Mulaney is a comedian who has appeared on Late Night with Conan O'Brien, Jimmy Kimmel Live and Late Night with Jimmy Fallon as well his own Comedy Central Presents half-hour special. Mulaney's first stand-up album "The Top Part" was released by Comedy Central Records last year. He is currently a writer for Saturday Night Live.
HANNIBAL BURESS couldn't think of a good first sentence to start his bio. Currently, he is a
writer for Saturday Night Live and was last seen on Late Night with Jimmy Fallon and the Late Late Show with Craig Ferguson. He's won Time Out magazine's "Funniest Person In Chicago" contest, was a finalist in the "Laugh Across America" contest, one of the Chicago finalists in the NBC "Stand-Up For Diversity Showcase" and competed in the "Las Vegas Comedy Festival." Hannibal also can't think of a good last sentence to end his bio.
THE RENALDO THE ENSEMBLE, New York City rock group, fronted by Aldo Perez, are bizarre, compelling, and often compared to Tom Waits and Talking Heads. This classically-trained band of mischief-makers' inventive songs and comedic live shows are a staple of the downtown scene. Their debut album Why Are You? is an immediately-accessible work that melds elements of indie art rock, tango, opera and Spanish-language ballads. The Renaldo The Ensemble shows are part rock concert, part absurdist theatre; Perez plays the pennywhistle with his nose, pops water balloons in his pants and molests a rubber chicken.
EMILY HELLER (Host) is a stand up comic and writer based in San Francisco. She has performed all over the country, including the San Francisco Punch Line, the Purple Onion, the Seattle Comedy Underground, and San Francisco Sketchfest 2009 & 2010. She's currently a staff writer for Rooftop Comedy.
3LD ART & TECHNOLOGY CENTER is a community-oriented and artist-run production development studio for emerging and established artists and organizations that create large-scale experimental artworks of all kinds. 3LD is owned and operated by 3-Legged Dog Media & Theater Group, an experimental media and theater group founded in 1994 to produce original works in theater, performance, media, installation and hybrid forms. Since its inception, 3-Legged Dog has performed and exhibited at the Kitchen, the Ontological, PS 122, La Mama, the Signature Theatre, the Venice Biennale, and at their home, 3LD Art & Technology Center.
MARIELLE HELLER (Playwright/Actor) Most recently Marielle starred in Evie's Waltz directed by Loretta Greco at Magic Theatre in SF. She starred in Peninsula by Madelyn Kent at Soho Rep. She was in the world premiere of David Edgar's Continental Divide directed by Tony Taccone (TIME magazine's theater event of the year) at Berkeley Rep, Birmingham Rep in England, and the Barbican Theater on the West End, and the La Jolla Playhouse. Marielle has worked at San Diego Rep, ACT in San Francisco, Cherry Lane, Naked Angels, Clubbed Thumb, Ensemble Studio Theater, and New Georges, where she is an affiliated artist. Her screenplay Fifteen to Life, penned with writing partner Cailin Goldberg-Meehan, is currently in development.
AARON LOUIS (Producer) is the Producing Director at 3LD Art & Technology Center. Aaron is a founding member of the film and theatre Production Company Aviles Street Productions, whose last project was the feature film Things That Hang From Trees. The film premiered at the MoMA and Lincoln Center in the NYC Film Society festival New Directors/New Films, and won "Best Film" in Corto Imola International Film Festival (Bologna, Italy) and "Best American Independent" in Troia International Film Festival (Lisbon, Portugal). The film received nationwide DVD distribution by Radio London Films in November 2007.
PHOTOS BY: Jim Baldassare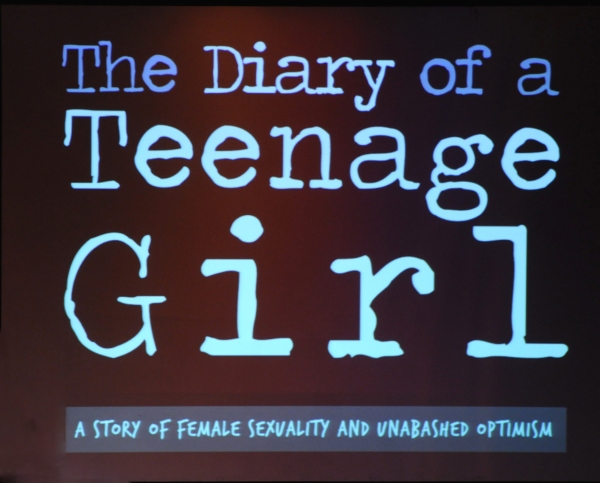 THE DIARY OF A TEENAGE GIRL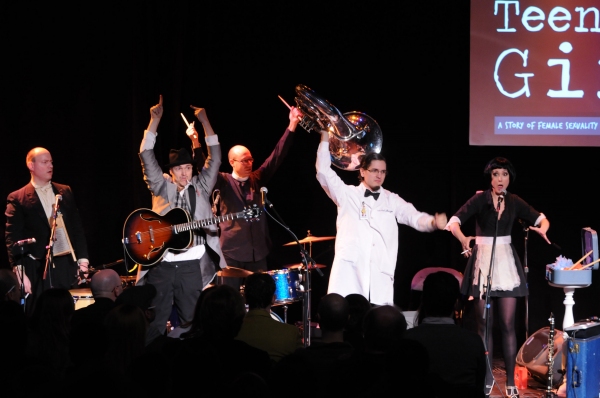 THE REINALDO THE ENSEMBLE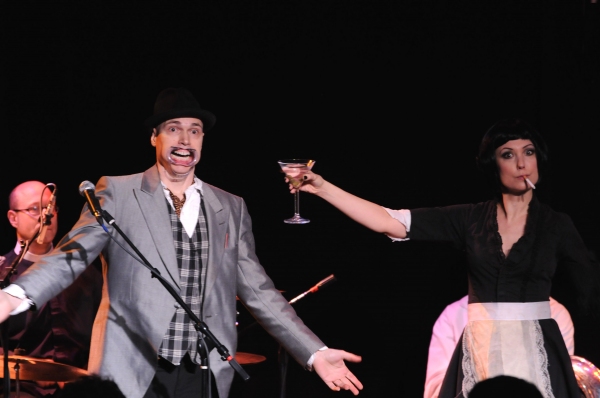 MATTHEW TALMAGE, ALDO PEREZ, and Jenny Lee MITCHELL of THE REINALDO THE ENSEMBLE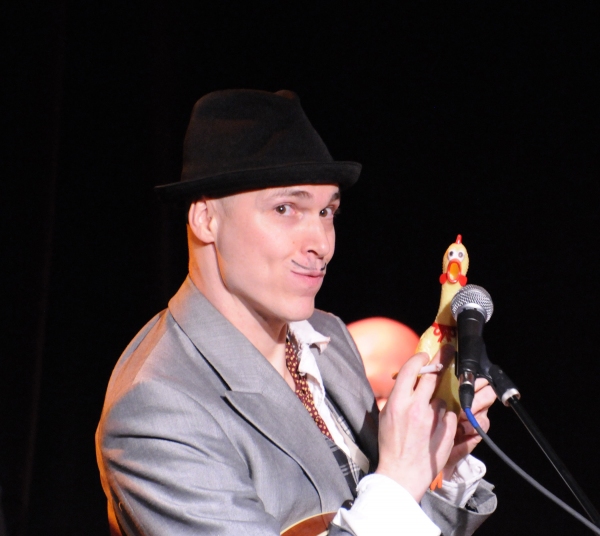 ALDO PEREZ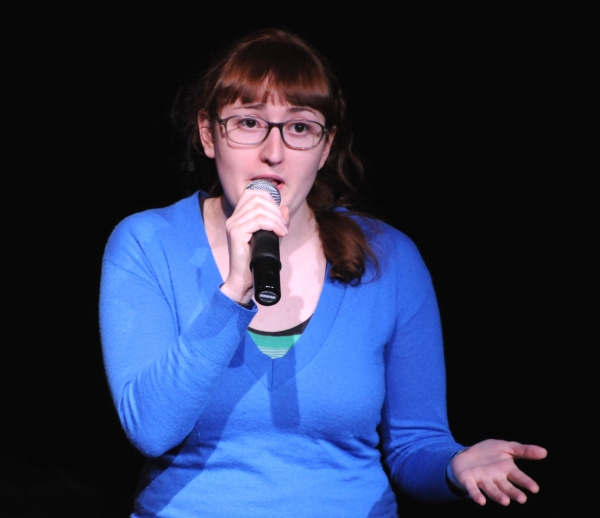 EMILY HELLER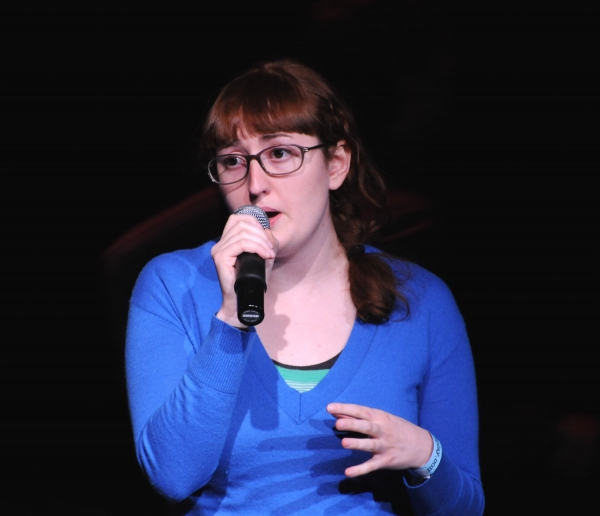 EMILY HELLER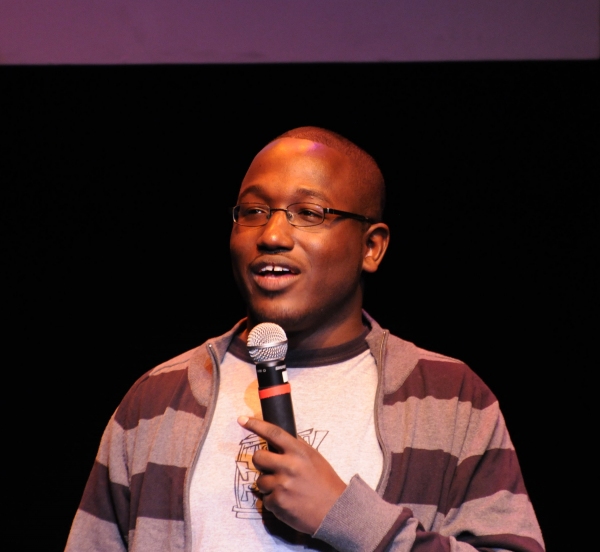 HANNIBAL BURESS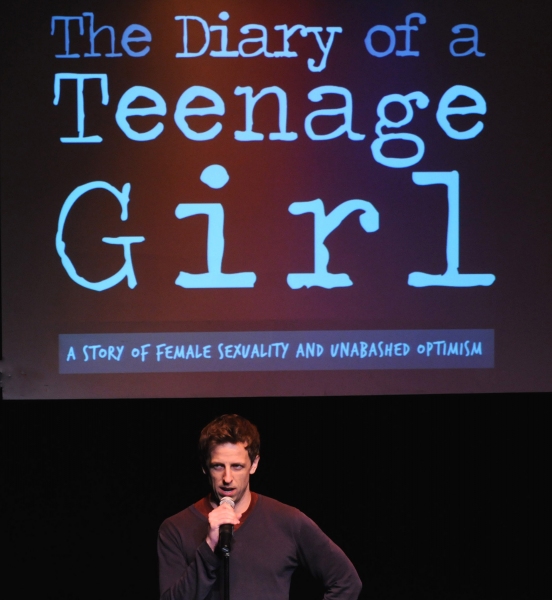 Seth Meyers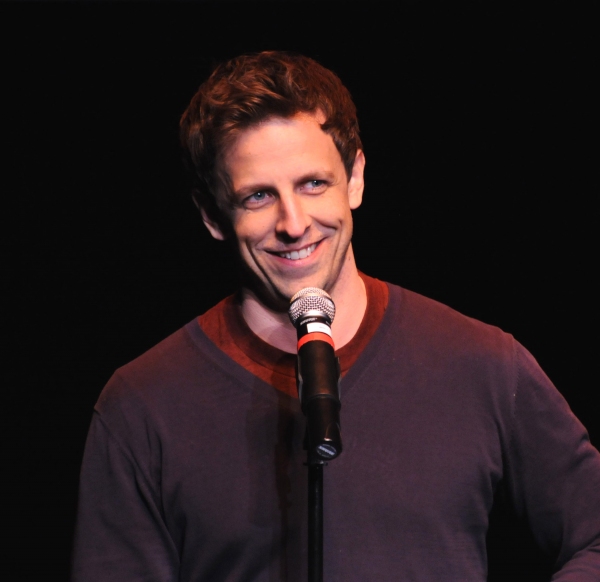 Seth Meyers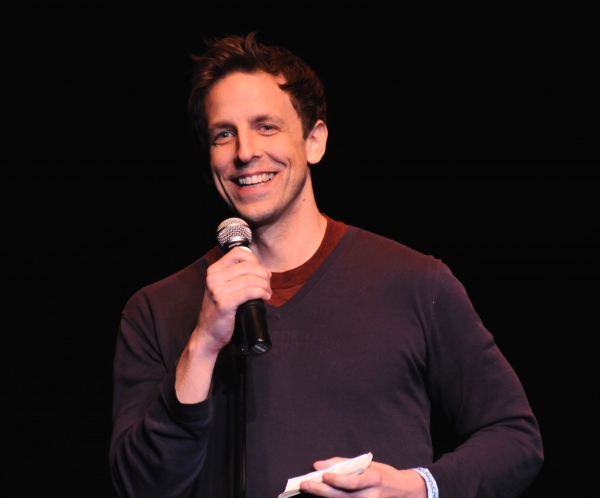 Seth Meyers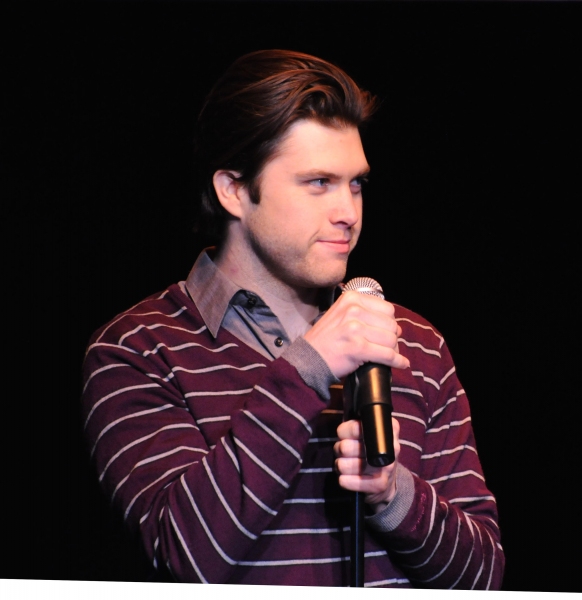 COLIN JOST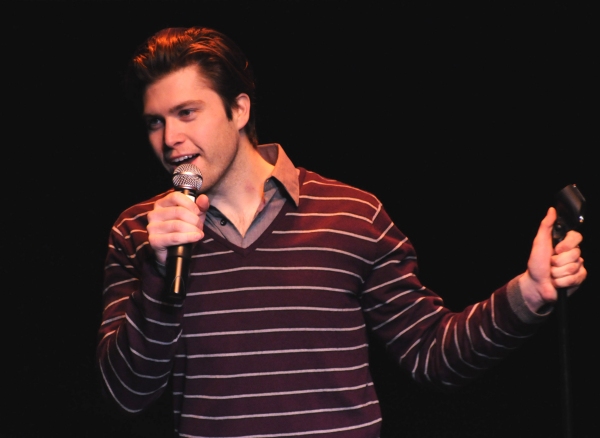 COLIN JOST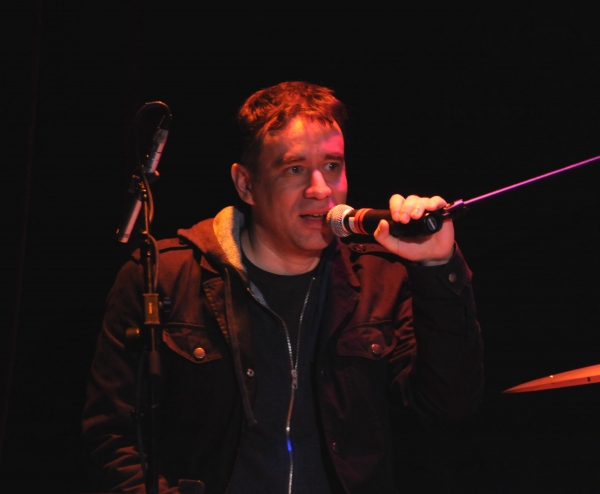 Fred Armisen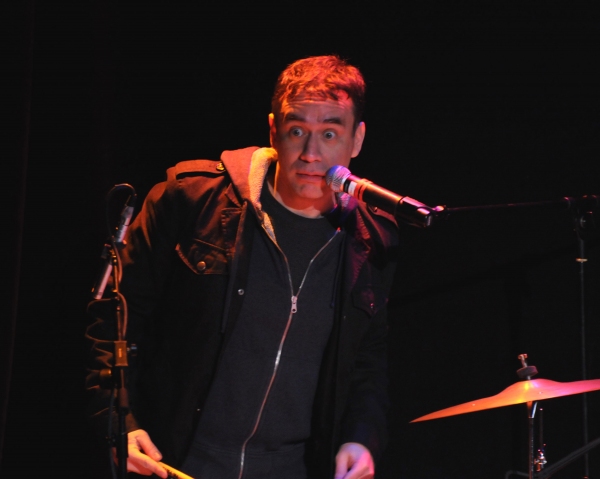 Fred Armisen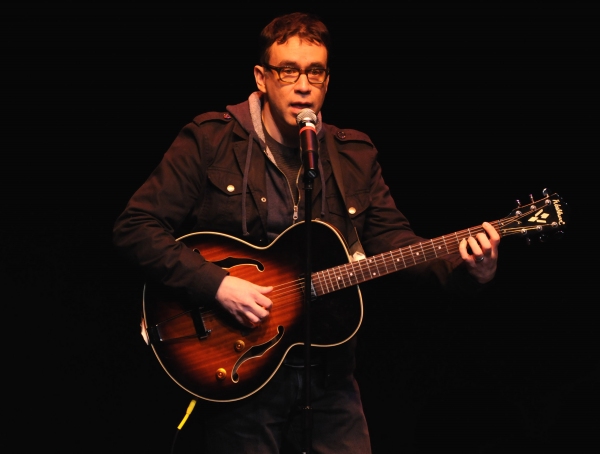 Fred Armisen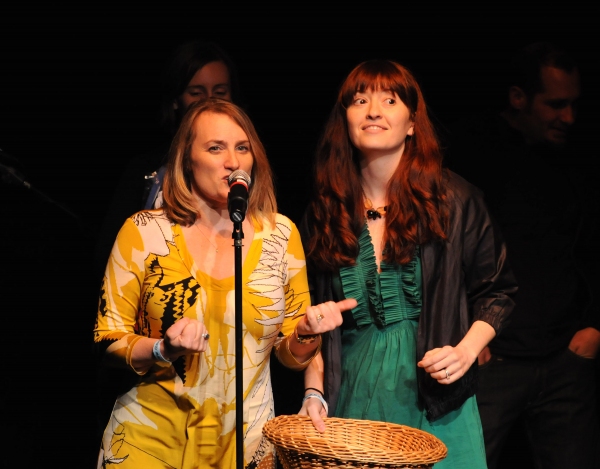 SUSAN BERNFIELD and MARIELLE HELLER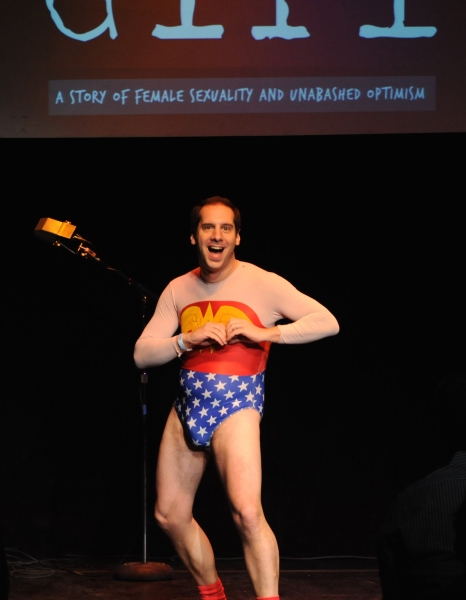 Seth Herzog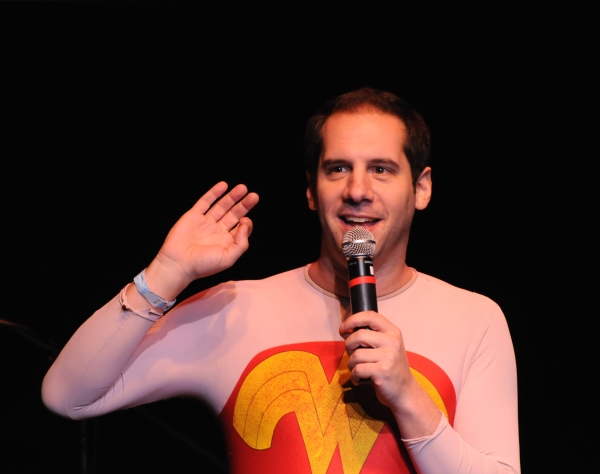 Seth Herzog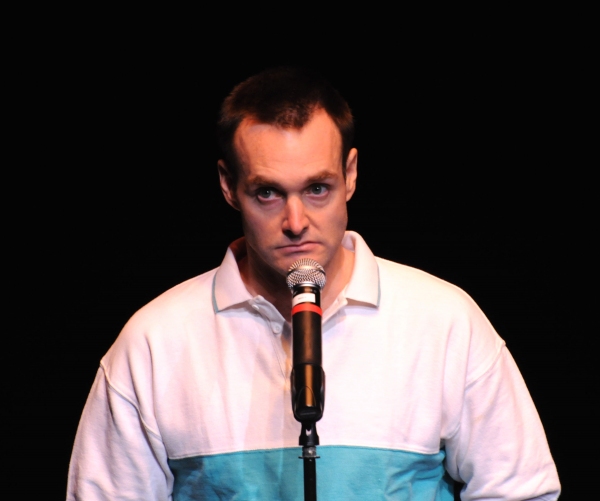 Will Forte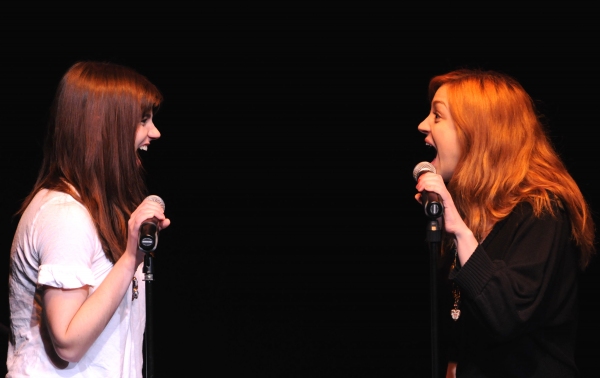 BRIDEY ELLIOTT and ABBY ELLIOTT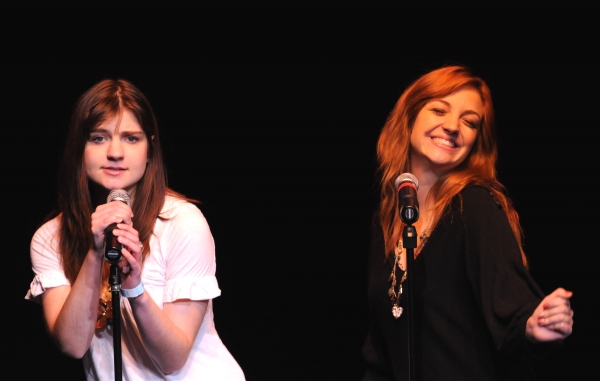 BRIDEY ELLIOTT and ABBY ELLIOTT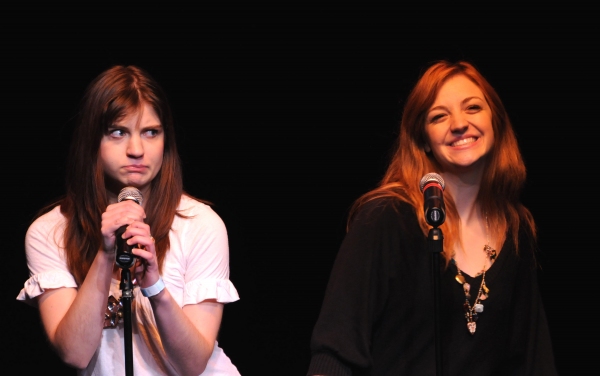 BRIDEY ELLIOTT and ABBY ELLIOTT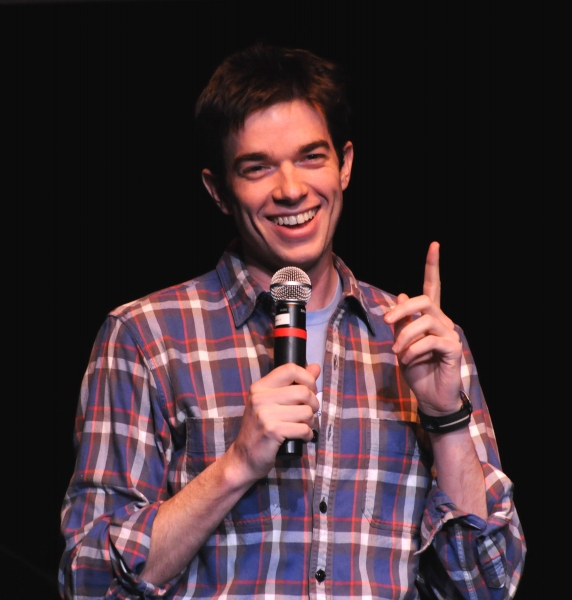 John Mulaney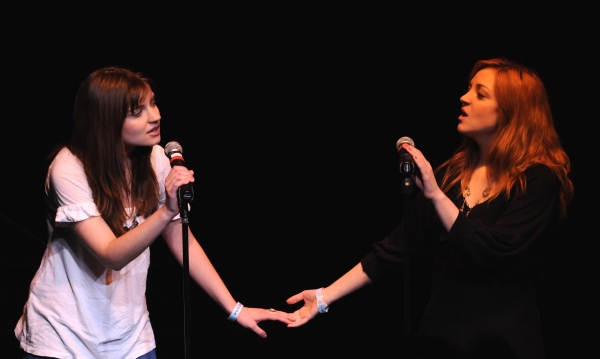 BRIDEY ELLIOTT and ABBY ELLIOTT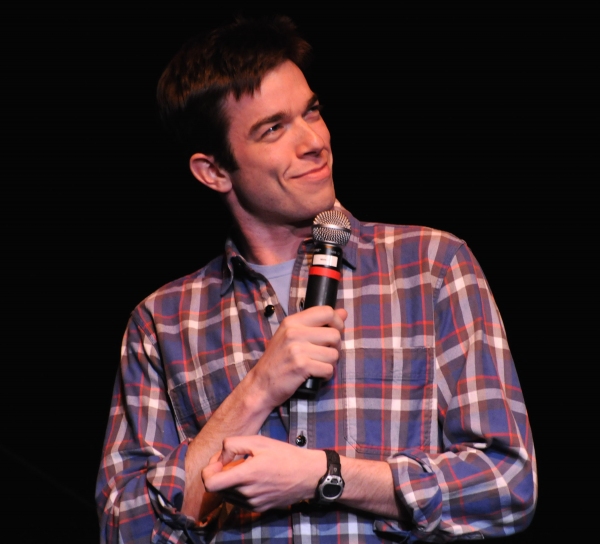 John Mulaney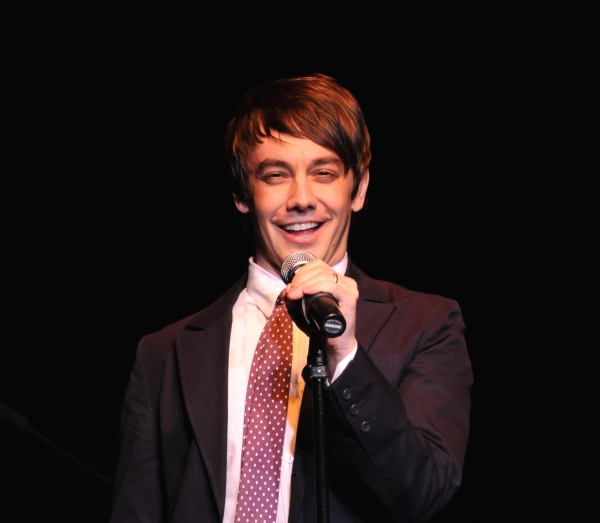 JORMA TACCONE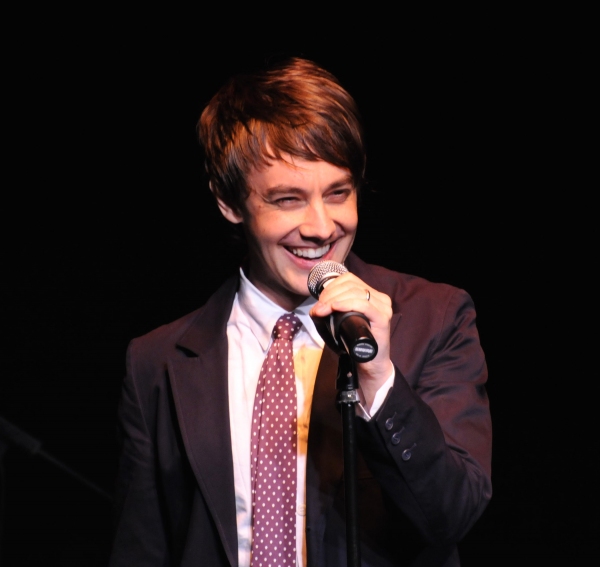 JORMA TACCONE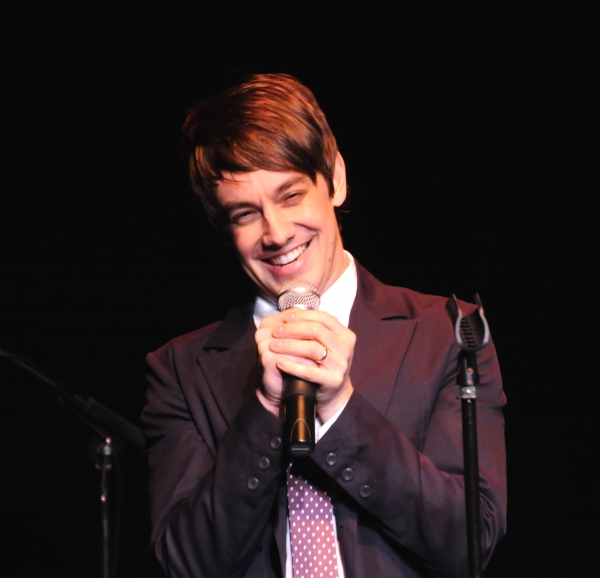 JORMA TACCONE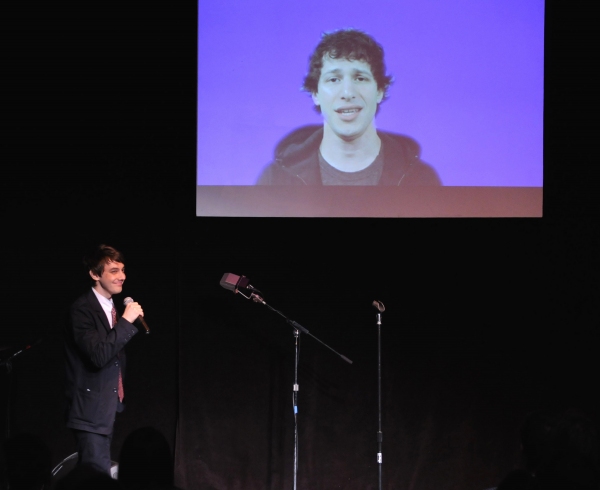 JORMA TACCONE on stage; Andy Samberg on video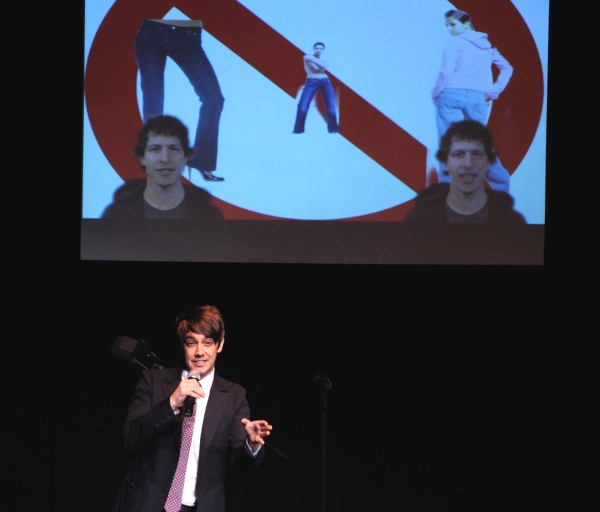 JORMA TACCONE on stage; Andy Samberg on video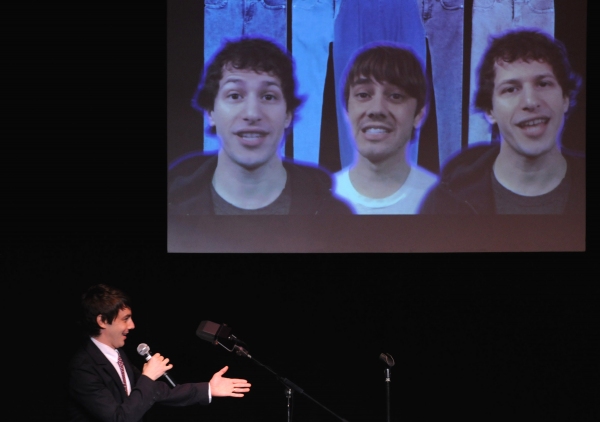 JORMA TACCONE on stage; on video Andy Samberg, JORMA TACCONE and Andy Samberg