Photo Coverage: York's 'The Day Before Spring' Opens
The York Theatre Company is presenting The Day Before Spring, with book and lyrics by Alan Jay Lerner and music by Frederick Loewe (My Fair Lady, Brigadoon, Camelot, Gigi). The musical is the last of the four shows in York's Summer 2007 Musicals in Mufti Series -- the York's acclaimed series of musical theatre gems in staged concert performances.  The show will play July 27, 28 and 29 at the Theatre at Saint Peters (54th Street, Just East of Lexington Ave).
The production will feature: Amanda Watkins (Urinetown, Cabaret, Beauty and the Beast), Richard Todd Adams (The Pirate Queen, The Woman in White), Ed Watts (NYCO's The Most Happy Fella, Seven Brides for Seven Brothers tour), Hunter Bell ([title of show])and Tia Speros (The Taffettas).  The show also stars David Abeles, Summer Broyhill, Janine DiVita, Ashlee Fife, Robyn Kramer, Daniel C. Levine, Orville Mendoza, Lindsay Packard and Mark York. It will be directed by David Glenn Armstrong (Plain & Fancy, (mis)Understanding Mammy: The Hattie McDaniel Story, Isabelle and the Pretty-Ugly Spell).  Aaron Gandy (Busker Alley, Fine and Dandy, Jule Styne in Hollywood) is the Music Director.  Mark York is the Associate Music Director/Pianist and Daniel Haley is the Associate Director.
The Day Before Spring "is the first show that Lerner and Loewe wrote together without another collaborator.  The show opened on Broadway at The National Theatre (now the Nederlander Theatre) in 1945 where it ran for 167 performances. It was directed by Edward Padula, choreographed by Anthony Tudor and had a cast that included Lucille Benson, John Archer, Bert Freed and Irene Manning.  The show is about a married woman who, at a college reunion, meets the man with whom she almost eloped ten years before.  She becomes so touched by a novel he has written about her, she considers leaving her husband and reuniting with this former love of hers." 
The Saint Peter's Theatre is at 54th Street Just East of Lexington.  Visit www.yorktheatre.org for tickets and more information.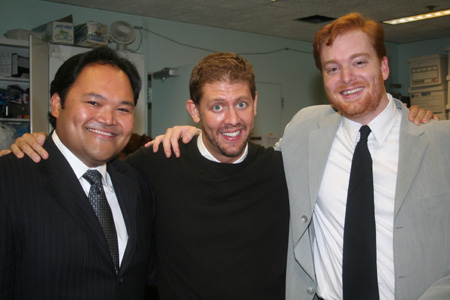 Orville Mendoza, Daniel C. Levine and David Abeles

Aaron Gandy (Music Director), David Glenn Armstrong (Director) and Mark York (Associate Music Director)

Aaron Gandy, David Glenn Armstrong, Mark York and Daniel Haley (Associate Director)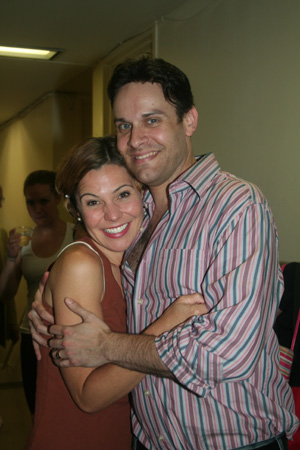 Amanda Watkins and Richard Todd Adams

Edward Watts, Amanda Watkins and Richard Todd Adams


Edward Watts, Amanda Watkins and Richard Todd Adams

Summer Broyhill, Ashlee Fife, Lindsay Packard and Janine DiVita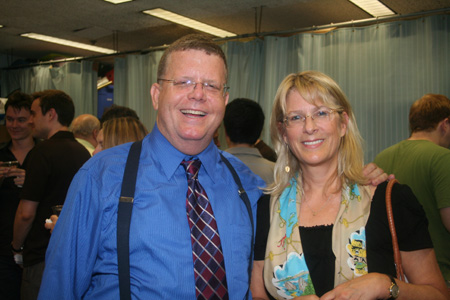 James Morgan (Producing Artistic Director) and Liza Lerner

James Morgan and David Glenn Armstrong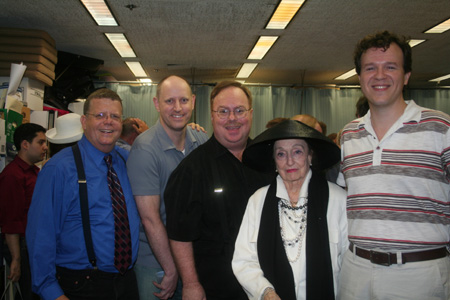 James Morgan, Daniel Haley, Mark York, Floria Lasky and Aaron Gandy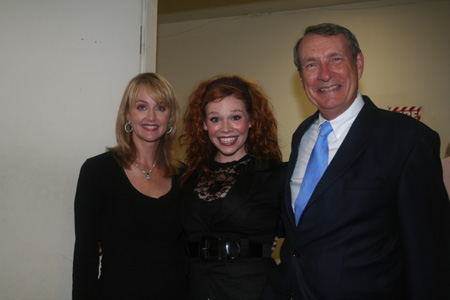 Jennifer Harrison, Summer Broyhill and David McCoy (Chairman of the Board)

Jennifer Harrison, Summer Broyhill, David McCoy and Patricia Munson

Cast and Creative Team