New Musical SCIENCE FAIR Brings Ingenuity, High School Drama to Theatre Row Tonight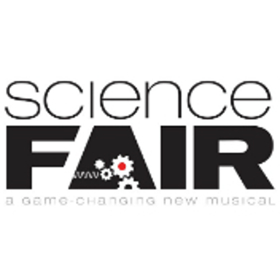 SCIENCE FAIR: A GAME CHANGING NEW MUSICAL makes its New York debut at the Studio Theatre at Theatre Row tonight, July 27th. The innovative new musical will have a limited run of only six performances between July 27th and August 3rd.
Written by Kyle Reid Hass and Jeremy Swanton, and directed by Rachel Deutsch, Science Fair is a new musical set in the weeks leading up to a high school Science Fair, in a school that is in the clutches of a major drug boss, and reeling from a mysterious disappearance. When young misfit inventor Haley needs to put together money for his latest invention, he teams up with troubled outsider Jean, and the two uncover a side of the school nobody knew.
The cast of Science Fair includes Kyle Reid Hass, Jeremy Swanton, Jacob Cain, Andrew Farella, Ellie Handel, Priyanka Krishnan, Gabriella Marzetta, Dana Norris, Idan Raz and Laura Thoresen.
Choreographed by Lauren Blackburn, musical directed and orchestrated by Alex Crosby, Science Fair is produced by Passion Projects Theatre Company, Tyler Emeney & Alexandra Guhde. It features lighting design by production stage manager Oliver Benjoseph, set design by stage manager Chelsea Noel, and sound design by Ishmael Pieter.
Tickets are available through Telecharge by phone at (212) 239-6200 or online at www.telecharge.com/Off-Broadway/Science-Fair-A-GameChanging-New-Musical or at the Theatre Row box office at 410 W. 42nd Street, New York, NY 10036.