Irish Rep Announces April Programming For The Sean O'Casey Season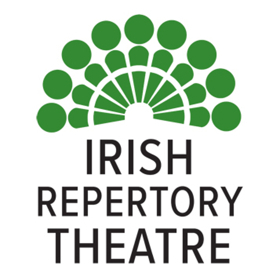 Irish Repertory Theatre announced today special events and programming for the month of April as part of The Sean O'Casey Season, celebrating 30 years of Irish Repertory Theatre. April's events will include an exhibition in Irish Repertory Theatre's 2nd Floor Gallery about the life and times of Sean O'Casey, a screening of the 1930 film version of Juno and the Paycock directed by Alfred Hitchcock, and four free readings including two of O'Casey's rarely-staged final works (The Bishop's Bonfire and The Drums of Father Ned) and two plays adapated from his writings and autobriographies (The Green Crow Caws, a new work created especially for The Sean O'Casey Season and Grandchild of Kings, written by Harold Prince). Additionally, The Sean O'Casey Exhibition, which celebrates the work and life of Sean O'Casey, will continue at the New York Public Library for the Performing Arts through March 23, 2019.
Sean O'Casey EXHIBITION
The Life and Times of Sean O'Casey: An Exhibition
Irish Repertory Theatre 2nd Floor Gallery
April 20 May 25, 2019
Curated by Laoise Mac Reamoinn
Learn about the life and times of Sean O'Casey with our on-site exhibition featuring O'Casey's letters, photographs, manuscripts, and more. A written guide and displays will guide visitors from O'Casey's birth in 1880 to his death in 1964.
The exhibition is free and open to the public beginning on Saturday, April 20. The exhibition takes place in the 2nd Floor gallery space at Irish Repertory Theatre (132 West 22nd Street). Members of the public can view the exhibition beginning one hour in advance of regular performances.* Ticket holders are also welcome to view the exhibition during intermission. Please call the box office to schedule a private viewing.
*Exhibition Hours:
Tues: 6pm | Wed: 2pm & 7pm | Thur: 6pm | Fri: 7pm | Sat: 2pm & 7pm | Sun: 2pm
FILM SCREENING:
Juno and the Paycock
Directed by Alfred Hithcock
Adapted for the screen by Alma Reville and Alfred Hitchcock
Starring Barry Fitzgerald, Maire O'Neill, Edward Chapman, and Sara Allgood
The W. Scott McLucas Studio Theatre
Thursday April 11 at 7pm & Friday April 12 at 8pm
This rarely-screened early Alfred Hitchcock film, his second talkie, is a mostly faithful adaptation of Sean O'Casey's popular play Juno and the Paycock, including an additional scene that Hitchcock convinced O'Casey to allow him to add. The film features performances from several of the original Abbey Theatre cast members, including Sara Allgood as Juno Boyle.
Although it was a hit when it premiered in 1930, this early film is generally considered a failure by film buffs due to its strict adherence to the original play, often attributed to Hitchcock's youth and inexperience, along with O'Casey's stubborn refusal to allow significant adaptation. However, the two men left an impression on each other and continued to meet occasionally about future projects that never materialized. Hitchcock scholars often name Sean O'Casey as the inspiration for the prophet of doom in the diner scene in The Birds (1963).

Jack Boyle is out of work and determined to stay that way. He postures and drinks with his sidekick Joxer while his long-suffering wife Juno struggles to support their family and maintain their dilapidated tenement flat. Their son Johnny, crippled fighting in the revolution, cowers indoors to avoid the bitter new civil war, while his sister Mary considers her options for the future. When a handsome visitor arrives with news of an inheritance, the family begins to plan their new life, but their apparent salvation soon reveals itself to be the cause of their ruin. One of the great plays of the twentieth century, Juno and the Paycock is a devastating portrait of wasted potential in a Dublin torn apart by the chaos of the Irish Civil War.
APRIL Sean O'Casey READINGS:
As part of The Sean O'Casey Season, Irish Rep is delighted to present free readings of all of Sean O'Casey's plays written from 1928 through his death in 1964 in the W. Scott McLucas Studio Theatre. With the O'Casey Cycle, this series represents a full retrospective on the work of Sean O'Casey. For the month of April, the readings are:
The Green Crow Caws: Songs and Sat-Eire from Sean O'Casey's Autobiography
Written by Neil Bradley
Adapted from writings by Sean O'Casey
Thursday, April 4 at 7pm & Friday, April 5 at 8pm
Throughout the years, Sean O'Casey dubbed himself "The Green Crow" in several books of fulminations in which he used his caw to skewer hypocrisy and pomposity in a wide range of Irish targets that roused his ire, from W.B. Yeats to the Roman Catholic Church. There is a note of particular relish in the caws he directed against organized religion since he felt churches, particularly the Roman Catholic Church, denied life its simple pleasures.
An original work created for The Sean O'Casey Season at Irish Rep, The Green Crow Caws is an evening of O'Casey songs and satire drawn from his autobiographical writings in which he employs his wonderfully sardonic wit on a number of topics. Join us to experience O'Casey's grand, humorous salute to St. Patrick's Day; uproarious send-up of The Playboy of the Western World riots; and dire meditations on the possibility of Russian paratroopers dropping from the skies onto the Emerald Sod.

The Bishop's Bonfire
Directed by Nicola Murphy
Saturday April 6 at 8pm & Sunday April 7 at 3pm
The small village of Ballyoonagh is feverishly preparing for a visit from native son, Bishop Bill Mullarky, by redecorating the home of the richest man in town, Councillor Reiligan, to receive the clergyman. Although the festivities are meant to be formal, the many workmen hired for the occasion have other priorities, as they engage in raucous antics filled with drinking, argument, song, dance, and general merriment and confusion. As the Bishop's arrival approaches, the town's religious leaders organize a book burning bonfire to eliminate sources of temptation. The workmens' ideals of freedom and joy increasingly clash with church's puritan values, and it all comes to a head in a tragic turn of events.
One of O'Casey's final plays, The Bishops Bonfire proved O'Casey's continued ability to cause controversy. It premiered on February 28, 1955 at the Gaiety Theatre in Dublin. Before the production began, Irish newspaper The Standard launched a campaign criticizing both the play and the playwright for his past criticisms of the Catholic Church. Police and Dubliners prepared for another riot (similar to The Plough and the Stars twenty-nine years earlier) but ultimately the play's most vocal critics were in the Irish papers. English and international critics reviewed the production favorably, although it was often seen as less enjoyable than his similar earlier play, Cock-a-Doodle-Dandy.

Grandchild of Kings
Adapted from Sean O'Casey's autobiographies
Directed by Patrick Fitzgerald
Saturday April 13 at 8pm & Sunday April 14 at 3pm
For this acclaimed 1992 Irish Rep original production, esteemed director Harold Prince adapted Sean O'Casey's autobiographies for the stage, transforming O'Casey's life into a riveting theatrical experience. The play covers O'Casey's early years, from birth to his early twenties. This award-winning play showcases and illuminates O'Casey's rich and complex early life growing up in turn-of-the-20th-century Dublin. Audiences witness O'Casey's evolution to master playwright, beginning with his determined self-education after an illness caused failing eyesight, preventing him from attending school. He becomes an amateur actor, takes up politics and labor organizing as a young worker, and becomes invested in the Gaelic revival.
An original Irish Repertory Theatre production, Grandchild of Kings premiered in February of 1992 at Theater for The New City during Irish Rep's 3rd Season. Its 19-person cast starred Patrick Fitzgerald, the director of this Reading Series event, as young Sean O'Casey, and included two members of this season's O'Casey Cycle cast: Terry Donnelly and Irish Rep Producing Director Ciar n O'Reilly. The production received a Drama Desk Award and three Outer Critics Circle nominations. Time Magazine called it Exuberant, emotionally rich and The New Yorker stated No synopsis could do justice to the richness of Grandchild of Kings. Every moment is alive with characters, with music and dancing, and with feelings that explode and vanish.
The Drums of Father Ned
Directed by Marc Atkinson Borrull
Saturday April 27 at 8pm & Sunday April 28 at 3pm
This good-natured late O'Casey comedy is set in the Irish village of Doonavale as the villagers prepare for a Tostal celebration a festival celebrating Irish culture. Father Ned, a Catholic priest, is heard drumming to celebrate the rites of spring, and as the play goes on, the drums are interpreted by the young villagers as a symbol of love and joy. A young woman evokes Angus the Young, the Celtic god of love, insisting on observing both the Pagan and Christian ideals of joy, arguing that the Lord would have been pleased with their revelry. In the end, the joyful young people stand to become the new town leaders. In this late-in-life work, O'Casey is striking a drum for change and joy in his beloved native land.
The Drums of Father Ned was originally scheduled to premiere at the Dublin International Theatre Festival in 1958. However, the Archbishop of Dublin, though he hadn't read the play, was upset by its themes and refused to open the festival with Mass unless it was removed along with a new adaptation of James Joyce's Ulysses. When the festival committee cancelled both productions, Samuel Beckett withdrew his three mime plays from the event, and the festival was ultimately canceled. In response to this event as well as the censorship of his collection of essays, The Green Crow, Sean O'Casey refused to allow performances of his works in Ireland, lifting the ban shortly before his death in 1964. The Drums of Father Ned ultimately premiered at the Lafayette Little Theatre in Lafayette, Indiana in 1959.
All readings are free to attend and will take place on Irish Rep's W. Scott McLucas Studio Stage. To request an invitation, call the Irish Rep box office at 212-727-2737.
The Sean O'Casey Season also features The O'Casey Cycle - O'Casey's three most renowned works in repertory: The Shadow of a Gunman, Juno and the Paycock, and The Plough and the Stars. The Sean O'Casey Season partners include Shivaun O'Casey (daughter of Sean O'Casey), Neil Pepe (Artistic Director, Atlantic Theater Company), the New York Public Library for the Performing Arts, Dr. Maureen Murphy (Hofstra University), Robert Lowery (Sean O'Casey Review) and more.
Sean O'Casey, the playwright most associated with the birth of a new, independent Ireland, also sparked the birth of Irish Repertory Theatre thirty years ago, when his play The Plough and the Stars inspired the first collaboration between Irish Rep founders Charlotte Moore and Ciar n O'Reilly, who stated We are delighted to return to the play that started it all, and we look forward to exploring the world of Sean O'Casey this spring.