Heidi Schreck's WHAT THE CONSTITUTION MEANS TO ME Will Transfer To The Greenwich House Theater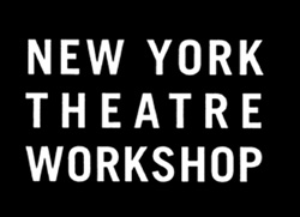 New York Theatre Workshop (NYTW) (Artistic Director James C. Nicola and Managing Director Jeremy Blocker) will transfer Heidi Schreck's What the Constitution Means to Me to the Greenwich House Theater (27 Barrow Street) at the end of this month, extending its limited run to the end of the year. This immediate transfer, unprecedented in NYTW's history, is in response to the enormous and overwhelming response to Heidi Schreck's timely and powerful creation. Performed by two-time Obie Award winner Schreck (Grand Concourse, "I Love Dick") and directed by Obie Award winner Oliver Butler (The Amateurs, The Light Years), What the Constitution Means to Me began previews on Wednesday, September 12, 2018, and opened Sunday, September 30 at New York Theatre Workshop (79 E. 4th Street).
Originally set to conclude October 21, What the Constitution Means to Me was twice-extended and played its final performance on the New York Theatre Workshop stage on Sunday, November 4, and will take a three-week hiatus to allow for the transfer. What the Constitution Means to Me will play its first performance in its new home on Tuesday, November 27 for a run through Sunday, December 30, 2018.

"Using her supreme gifts for storytelling and performance, Heidi has crafted something that goes beyond theatricality. She has created a place for civic discourse and has energized audiences to engage their own democracy. The alchemy occurring on the NYTW stage is unlike anything we've seen before, and that's why we felt the need to do everything possible to extend the life of this sui generis production," said Artistic Director James C. Nicola.
The cast for What the Constitution Means to Me includes Schreck, Mike Iveson, and New York City high school students Rosdely Ciprian and Thursday Williams.
What the Constitution Means to Me features scenic design by Rachel Hauck (Hadestown), costume design by Michael Krass (Hadestown), lighting design by Jen Schriever (Eclipsed), and sound design by Sinan Zafar (Hamlet). Dramaturgy is by Sarah Lunnie (Literary Director, Playwrights Horizons). Terri K. Kohler (The House that Will Not Stand) serves as stage manager. For the Greenwich House extension, Noah Silva (Othello) will serve as stage manager.
Fifteen-year-old Heidi Schreck put herself through college by giving speeches about the U.S. Constitution. Now, the Obie Award winner resurrects her teenage self in order to trace the document's profound impact on women's bodies-starting with her great-great-grandmother, a mail-order bride who died under mysterious circumstances. This witty and searingly personal exploration breathes new life into our founding document and imagines how it will shape the next generation of American women. Obie Award winner Oliver Butler directs. What the Constitution Means to Me was commissioned by True Love Productions. This production originated as part of Summerworks 2017, produced by Clubbed Thumb in partnership with True Love Productions.
Tickets for What the Constitution Means to Me start at $68.
To enable more young people to see What the Constitution Means to Me, the front row of tickets will be available at every performance to audience members age 30 and under for $30 per ticket. This offer is exclusively available to audience members age 30 and under and valid identification with date-of-birth will be required for each attendee. Tickets are non-transferable and anyone without proper identification will be required to pay the difference in the cost of a regular ticket to gain admission. All sales are final-no refunds or exchanges.
NYTW's popular CHEAPTIX RUSH program for $25 tickets will be available for day-of sales for young people, seniors, artists and Lower East Side residents. Rush tickets are subject to availability and are sold cash-only, limit two per person. Proper identification is required for all rush tickets. Youth (ages 25 and under) and seniors (ages 65+) may present an ID indicating date-of-birth; Artists may present an ID and a program or union card; Lower East Side residents may present an ID that includes your address.
The performance schedule for What the Constitution Means to Me is as follows: Tuesday- Thursday at 7pm, Friday at 8pm, Saturday at 2pm & 8pm, Sunday at 2pm and 7pm. Exceptions: the performances on Sunday, December 23 will be at 1pm and 5pm; there will be no performance on Tuesday, December 25.
New York Theatre Workshop, now in its fourth decade of incubating important new works of theatre, continues to honor its mission to explore perspectives on our collective history and respond to the events and institutions that shape all our lives. Each season, from its home in New York's East Village, NYTW presents five new productions, over 80 readings and numerous workshop productions for over 45,000 audience members. NYTW supports artists in all stages of their careers by maintaining a series of workshop programs, including work-in-progress readings, summer residencies and artist fellowships. Since its founding, NYTW has produced over 150 new, fully staged works, including Jonathan Larson's Rent; Tony Kushner's Slavs! and Homebody/Kabul; Doug Wright's Quills; Claudia Shear's Blown Sideways Through Life and Dirty Blonde; Paul Rudnick's The Most Fabulous Story Ever Told and Valhalla; Martha Clarke's Vienna: Lusthaus; Will Power's The Seven and Fetch Clay, Make Man; Caryl Churchill's Mad Forest, Far Away, A Number and Love and Information; Jessica Blank and Erik Jensen's Aftermath; Rick Elice's Peter and the Starcatcher; Glen Hansard, Markéta Irglová and Enda Walsh's Once; David Bowie and Enda Walsh's Lazarus; Dael Orlandersmith's The Gimmick and Forever; Anaïs Mitchell's Hadestown; and eight acclaimed productions directed by Ivo van Hove. NYTW's productions have received a Pulitzer Prize, seventeen Tony Awards and assorted Obie, Drama Desk and Lucille Lortel Awards.