Review: SONGBIRD at 59E59 is a True Gem
"I'm bigger than this place when I was 15 and I'm bigger than it still."
-Songbird
Songbird is now onstage at 59E59 for a limited engagement through November 29th. This show will take your breath away with a captivating story and an excellent score. Written by Michael Kimmel and directed by JV Mercanti, the production features original music and lyrics by Lauren Pritchard with musical direction by Kris Kukul. We predict Songbird will have a long life in the theatre.
The plot centers on Tammy Tripp, a country star with a waning career who comes home to Nashville after a long absence bringing along her much younger boyfriend, the renowned songwriter, Beck. Tammy makes an effort to help Dean, the son she abandoned years ago, kick off his musical career at the same local Honky-Tonk where she got her start. But Dean's performance debut is hardly successful. And to make matters worse, Tammy's behavior is uncompromisingly vain. The homecoming is laced with conflict as old friends and family realize their deep divisions. Relationships are further complicated by romantic yearnings and plenty of whiskey. Songbird is based on the Anton Chekhov's play, The Seagull, and the theme works perfectly for the down-home Tennessee setting. You may ask who is the real songbird here as talent flanked by personal differences reveals much more than ever expected.
Every member of the cast masters their roles, lending not only the right tenor to each of the distinctive characters, but also outstanding vocal and instrumental abilities. The cast features Kate Baldwin as Tammy Trip, Kacie Sheik as Missy, Don Guillory as Rip, Adam Cochran as Dean, Bob Stillman as Soren, Ephie Aardema as Mia, Andy Taylor as Samuel, Erin Dilly as Pauline, Drew McVety as Doc and Eric William Morris as Beck.
There are elements in Songbird that are very relatable like the deep friendship between Tammy and Pauline, Mia's infatuation with Beck, Missy's discontent and Dean's emotional struggles. And the score complements each scene with heartfelt ballads and striking anthems. Just a few of the songs you will long remember are "Whiskey Lullabye" and "Again."
The design team brings Songbird to life and captures a true sense of the South with scenic design by Jason Sherwood, lighting design by Aaron Porter, costume design by Mark Koss, and sound design by Justin Stasiw. The production stage manager is Rose Riccardi.
Songbird has a very broad appeal and will please theatre lovers and country music fans as the production combines an intriguing story with excellent music. See this theatrical gem.
Songbird is presented by Allison Bressi, Diana Buckhantz and Andre Braugher in special association with Less than Rent Theatre. Performances are Tuesday to Thursday at 7:00 pm, Friday at 8:00 pm, Saturday at 2:00 pm and 8:00 pm and on Sunday at 3:00 pm. Running time is 120 minutes including one intermission. 59E59 Theatres are located at 59 East 59th Street (between Park and Madison Avenues) New York, NY 10022. To purchase tickets, call Ticket Central at 212.279.4200 or visit www.59e59.org.
Photo Credit: Jenny Anderson Photography
Marina P. Kennedy's writing career led her from freelancing opportunities in New Jersey and New York to writing for Broadwayworld.com where she covers entertainment, the culinary scen... (read more about this author)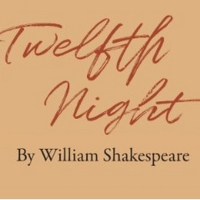 Entertain and Dine NJ Style-Madison Edition

November 25, 2022

We are happy to continue this series of articles highlighting a top entertainment venue and a local restaurant that you can visit.
---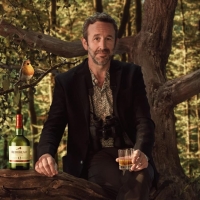 REDBREAST IRISH WHISKEY Raises Awareness for Charity Partner BirdLife International

November 25, 2022

Redbreast Irish Whiskey has celebrated the second year of Robin Redbreast Day, an annual global date in the calendar designed to raise awareness and donations for charity partner BirdLife International, and its joint mission to protect common birds.
---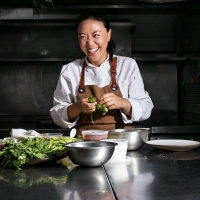 Pop-up AT WOLLMAN RINK Showcases Diverse Culinary Cultures

November 23, 2022

Wollman Rink will take on a singular Korean-Cajun culinary accent Nov. 25 through Nov. 27 when its café will feature Cajun Spiced Pork Ribs, Honey Jalapeno Cornbread, Potato-Daikon Salad by Jae Jung, the chef/owner of Midtown South's bastion of the new chaos cooking genre KJUN. 
---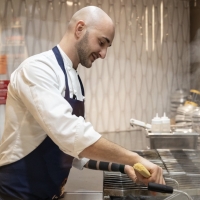 Chef Spotlight: Executive Chef Alessio Rossetti of THE OVAL at La Devozione in Chelsea Market

November 23, 2022

Broadwayworld had the opportunity to interview Executive Chef Alessio Rossetti about his career and The Oval in the heart of Chelsea Market for our 'Chef Spotlight.'
---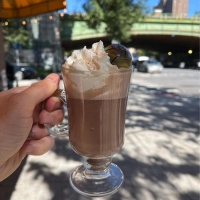 CHOCOBAR CORTES in the Bronx Presents Luscious Hot Chocolates

November 22, 2022

As the weather turns colder, New Yorkers turn to their favorite places and look for new spots to enjoy a hot chocolate. Chocobar Cortés in the Bronx is an ideal place for the warm, luscious drink.
---