Atlantic Theater Company to Present IMMIGRANT MIXFEST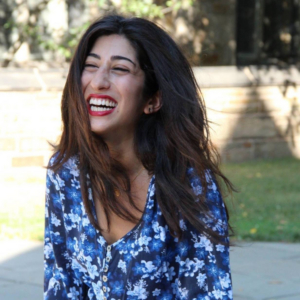 Atlantic Theater Company will present Immigrant MixFest, a series of free readings co-produced by director Saheem Ali, writer/director Shadi Ghaheri, and actor/co-founder of Waterwell Arian Moayed, that will run Wednesday, August 14th through Tuesday, August 20th at Atlantic Stage 2 (330 West 16th Street).
This summer, Atlantic will be hosting readings of full-length plays by Kemiyondo Coutinho, Rachel De-lahay,Shadi Ghaheri, Kate Mulvany, and Karen Zacarías.
Co-producer Saheem Ali says, "I can't think of a more pertinent moment to be highlighting immigrant stories in the theater alongside our national discourse. I've been a huge fan of Atlantic Theater Company's annual MixFest series and am thrilled to be part of this year's panel alongside Arian Moayed and Shadi Ghaheri."
Arian Moayed added, "By pure chance and luck, I was born in another country. And like all immigrants, I've lived through years of navigating the complicated realities of learning a new language and culture. We rarely get an opportunity to see these details in a deep and meaningful way, as audience members or as artists. What Atlantic's Immigrant MixFest simply articulates is a chance to delve into those stories and value systems. It's an honor to be involved."
"As an immigrant artist, your country, origin, and culture are not something that can be erased or replaced and that's why sometimes I personally feel like a superhero, and at other times I feel unwelcomed or not understood at all," remarked Shadi Ghaheri. "Here, at Atlantic's Immigrant MixFest the hope is to share a platform in order to listen to the deeply urgent, political, and personal stories of immigrant artists of our time."
Artistic Director Neil Pepe adds, "We are proud to welcome these exceptional playwrights and directors to Atlantic, and we are delighted to welcome back our friends Saheem Ali, Arian Moayed and Shadi Ghaheri to produce this festival."
MixFest is an annual festival of new plays that began with Latino MixFest (2010-2014) and continued with Asian American MixFest (2017) and Middle Eastern MixFest (2018). Atlantic Theater Company's Asian American MixFest included a reading of Carla Ching's Nomad Motel directed by Ed Sylvanus Iskandar, which went on to be produced in Atlantic's 2018/2019 season. Carla Ching was also the recipient of a Virginia B. Toulmin Foundation commission. Playwright and Asian American MixFest co-producer Lloyd Suh received a commission from Atlantic supported by the New York State Council on the Arts. Additionally, this season, Sanaz Toossi received an Atlantic Launch commission, following her participation in last summer's Middle Eastern MixFest.

MEET THE ARTISTS PANEL
Wednesday, August 14 | 5pm

Immigrant MixFest will kick off with a group panel moderated by Arian Moayed. Learn more about the writers and directors in the festival, their creative process and what inspires their work.
THE COPPER CHILDREN
by Karen Zacarías
directed by Shariffa Ali
Thursday, August 15 | 2pm
Based on the history of "orphan trains" that transported immigrant children to homes in the West, this Oregon Shakespeare Festival American Revolutions play explores the events that led to the sensational (and now-forgotten) "Trial of the Century" custody case that stirred the nation into a frenzied debate about children, law, race, class and religion. The Copper Children takes a sharp look at the collision of good intentions and despicable behavior, blending humor, tragedy, joy and unsentimental social commentary.
TOSCA TEHRAN
written & directed by Shadi Ghaheri
Thursday, August 15 | 7pm
Tosca Tehran is a story of a group of Iranian actors who with the risk of getting arrested - or worst - have decided to perform the uncensored Tosca in an international festival in Tehran, Iran. A place where religion is weaponized to arrest, execute and destroy people who believe in love, freedom and justice.
ROUTES
by Rachel De-lahay
directed by Saheem Ali
Friday, August 16 | 2pm
Anka got in and is here for good. Olufemi is being coached to break back in. Bashir has been here forever but he's just been sent into limbo. Lisa wants to send them all home. Welcome to England. A journey into the heart of what it is to be a citizen, and finding a place where you belong. A cutting new play about immigration and exile, and what happens when people fall through the cracks.
CINDERELLAS OF AMERICA
by Kemiyondo Coutinho
directed by Pirronne Yousefzadeh
Monday, August 19 | 2pm
When Nomi's happily ever after is threatened by border control, she takes matters into her own hands, only to find that the grass is not always greener on the American side. Cinderellas of America explores the immigrant experience in America today and what the immigrant is willing (and not willing) to do in pursuit of the shiny glass slipper that is inevitably lost.
THE SEED
by Kate Mulvany
directed by Mei Ann Teo
Tuesday, August 20 | 7pm
Based on real events, The Seed tells the story of three generations of one family and the impact of war on all their lives. Brian Maloney is an IRA soldier begrudgingly living in Nottingham, England. On his birthday, he is visited by his long-lost son Danny, a "ten-pound pom" and Vietnam Veteran now living in Australia. Danny is accompanied by his daughter Rose - a writer dealing with the repercussions of her father's involvement in the war and desperately trying to write his story. As the characters settle in on Guy Fawkes Night, for what should be an evening of celebration and healing, the realms of truth and lies, war and peace, family and foe, become blurred, and the three lives begin to entangle and strangle.
IMMIGRANT MIXFEST and all of Atlantic's new play and musical development activities are made possible by leadership support from the Howard Gilman Foundation and The Tow Foundation, with additional funding from the Axe-Houghton Foundation, Broadway Licensing, The Max and Victoria Dreyfus Foundation, the National Alliance for Musical Theatre, and the Virginia B. Toulmin Foundation.
Atlantic productions and programs are also supported, in part, by public funds from the New York City Department of Cultural Affairs in partnership with the City Council, as well as the New York State Council on the Arts with the support of Governor Cuomo and the New York State Legislature.
ATLANTIC STAGE 2 is located at 330 West 16th Street (between 8th and 9th Avenues).
Admission is free. Reservations are required. Please visit atlantictheater.org/MixFest2019 to RSVP.
For questions email MixFest@atlantictheater.org.
Related Articles View More Off-Broadway

Stories

Shows
More Hot Stories For You