Latest News on Mei Ann Teo
Stage Credits
Productions
[Off-Broadway, 2019]
Director
[Off-Broadway, 2017]
Dramaturg
Stage
Productions
[Off-Broadway, 2019]
Director
[Off-Broadway, 2017]
Dramaturg
Mei Ann Teo News
MR. DICKENS AND HIS CAROL & LYDIA AND THE TROLL World Premieres & More Announced for Seattle Rep 2022/23 Season
by Chloe Rabinowitz - May 13, 2022
Seattle Rep has announced its complete 2022/23 season made up of plays filled with life-changing journeys and personal odysseys of transformation that will serve to remind us that we are often at our best when we can gather to share experiences together.
2022 Lilly Award Winners Announced
by Chloe Rabinowitz - May 12, 2022
The 2022 Lilly Award winners have been announced. The Lillys celebrate, fund, and fight for women by promoting gender and racial parity in the American theatre.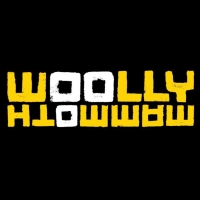 World Premiere of INCENDIARY & More Announced for Woolly Mammoth Theatre Company 2022-2023 Season
by Chloe Rabinowitz - May 4, 2022
Woolly Mammoth's upcoming 2022-2023 season is a break-out collection of unconventional storytelling, filled with characters who upend roles, rules, and regimes, and authentic, in-your-face playwriting voices.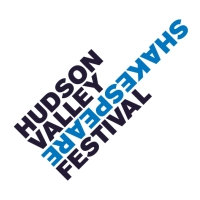 Managing Director Kate Liberman to Depart Hudson Valley Shakespeare Festival
by Chloe Rabinowitz - Apr 26, 2022
The Hudson Valley Shakespeare Festival announced today that Managing Director Kate Liberman will depart the company on August 15, 2022. Over the coming months, HVSF will be conducting a thorough search for its next Managing Director.
Casts & Schedule Announced for Hudson Valley Shakespeare Festival 2022 Summer Season
by Chloe Rabinowitz - Apr 14, 2022
The Hudson Valley Shakespeare Festival announced today performance dates and casting for its 2022 Summer Season, the first season at its new home. The season will begin on July 7, 2022 with Romeo and Juliet by William Shakespeare and directed by Gaye Taylor Upchurch, which will conclude on September 18.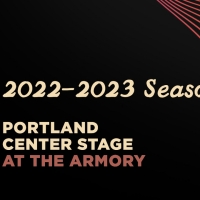 YOUNG AMERICANS Premiere, TICK, TICK...BOOM! & More Announced for Portland Center Stage 2022-2023 Season
by Chloe Rabinowitz - Apr 13, 2022
Portland Center Stage's 2022-2023 season kicks off in August with Jonathan Larson's rock musical tick, tick … BOOM! The nine-show lineup includes the Portland debuts of new works by PCS-commissioned playwright Christina Anderson; performance artist Kristina Wong; master of classic adaptations Kate Hamill; and Mohegan theater-maker Madeline Sayet.
Philadelphia Theatre Company First Stop on World Premiere Tour of WHERE WE BELONG
by Chloe Rabinowitz - Apr 4, 2022
Philadelphia Theatre Company will present the world premiere of an insightful new work. Performed by Mohegan theatre-maker Madeline Sayet, Where We Belong  showcases an Indigenous theatre-maker's journeys across geographic borders, personal history, and cultural legacies, in search of a place to belong.
THE PHILADELPHIA REGION IS OPEN FOR BUSINESS! Mark Your Calendars for Events Now Through December 2022
by Marina Kennedy - Mar 30, 2022
Check out the over 75 events that are incredibly engaging in the greater Philadelphia area.  Mark your calendars for theatre, music, food event, festivals and so much more that are happening through the end of 2022.  Make Philly your all-season's destination and start planning.
Madeline Sayet's WHERE WE BELONG to Launch National Tour
by Chloe Rabinowitz - Mar 23, 2022
Coming off the successful film adaptation of WHERE WE BELONG last summer, Woolly Mammoth Theatre Company in association with Folger Shakespeare Library is giving audiences around the country a chance to witness Madeline Sayet's deeply insightful solo show with a national tour of WHERE WE BELONG directed by Mei Ann Teo.
Waterwell's 7 Minutes Begins Tonight at HERE
by Chloe Rabinowitz - Mar 17, 2022
Performances begin tonight for the U.S. and English-language premiere of Stefano Massini's 7 Minutes, produced by Waterwell in association with Working Theater.