Athena Theatre Stages GOOD GRIEF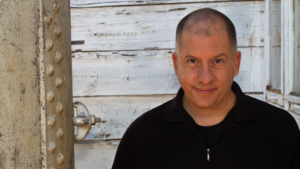 Athena Theatre will stage a workshop production of Kirt Shineman's play GOOD GRIEF September 11-15 at the Cell Theatre. Discovered through Athena Theatre's Athena Reads program in 2018, the play speaks out against mass violence and systemic injustice through the story of one mother's journey towards forgiveness.
College professor Marie finds herself unable to cope. She survived the terrorist attack in Belgium that killed her son, Charlie, but as she returns to work and tries to reconnect with her husband Joe, she drowns in the world of Peanuts and Charlie Hebdo that had bound the family together. With the help of psychologist Dr. Weber, Marie attempts to face her fears, but can she move forward after surviving such traumatic events? Shineman seeks to confront the widespread indifference he encounters when reports of mass shootings or terrorist attacks surface through his work. As he told The Voice, the fact that "we are still shocked that this happens" cuts to the heart of the problem. "We need to find ways to confront and call it for what it really is" he insists, declaring "It's murder, it's devastating, it's horrendous, it's real." Athena Theatre is proud to move GOOD GRIEF to the next phase of its development. GOOD GRIEF was named an O'Neill Center National Playwrights Conference Semi-Finalist and read at the Great Plains Theatre Festival. Shineman's works have been read and produced by the TheaterWorks Westival New Play Festival, The Hormel New Works Fest, and the Kennedy Center American College Theatre Festival. Shineman currently teaches Communication at Glendale Community College in Arizona. Graydon Gund directs the workshop production. Gund's directing credits include: TRANSFIGURATION (United Solo Award Winner), NANTUCKET THE MUSACKAL! (Deep End/ SHiP), PLAN G (Randomly Specific), IT'S A WONDERFUL LIFE: A LIVE RADIO PLAY (White Heron Theatre), GOLDEN BOY (Room15), MUST WIN (Broadway Bound Fest), GINNY (
Sam French
Fest), SUMMERTIME SADNESS (Ugly Rhino) and THE PHOTO ALBUM (FringeNYC). Gund has assistant directed productions at Theater for a New Audience,
Long Wharf Theatre
,
Goodspeed Musicals
, and Chautauqua Theatre Company. Casting is yet to be finalized. Athena Theatre Company's commitment to developing GOOD GRIEF exemplifies the company's unique commitment to nurturing playwrights who engage contemporary conversations in highly theatrical and unconventional ways. Athena Theatre's Athena Reads program selected Shineman's piece for a private table reading in 2018. The company looks forward to mounting a full production of GOOD GRIEF in the future. Athena Theatre presents a workshop production of Kirt Shineman's GOOD GRIEF September 11-15, 2019 at The Cell Theatre (338 West 23rd Street NY, NY 10011). Tickets can be purchased
HERE
.