Photo Flash: THE ADDAMS FAMILY Musical at Rivertown Theaters
The spooky spirit of Halloween fun will continue at Rivertown Theaters with the metropolitan New Orleans premiere of the Broadway hit musical, The Addams Family, and the unforgettable and familiar cast of characters who entertained us weekly on television during the mid-sixties. Check out photos from the show below!
The lovable family of creepy kooks is alive and well and living in their super-spooky mansion in Central Park. The Addams family, led by the elegantly gaunt and seemingly undead Morticia and her ever-devoted husband Gomez, is in turmoil. Their daughter Wednesday, now 18, finds herself falling in love - a sensation that is unsettling for both her and her family of endearing misfits. When the teen invites her new boyfriend over with his "normal" family to get better acquainted with the Addams household, comic chaos (including everything from an amorous giant squid to mixed-up potions to a scorching tango) ensues. This magnificently macabre new musical comedy is created by Jersey Boys authors Marshall Brickman & Rick Elice. The original story and score may be new to audiences, but the iconic characters, including Lurch, Grandmama, Pugsley, and Uncle Fester, remain. Come meet the family. We'll leave the lights "off" for you!

Tracey Collins (grandma), Matt Reed (Lurch), Madison Kerth (Wednesday), Johnny Missakian (Gomez), Trina Beck (Morticia), Christian Collins (Pugsley), Alan Payne (Uncle Fester)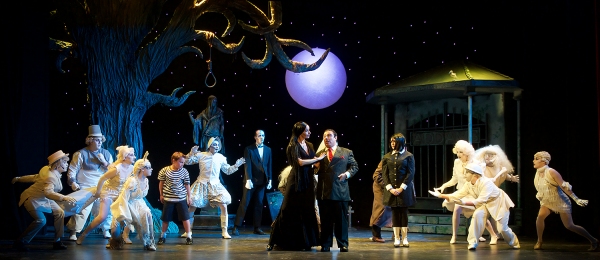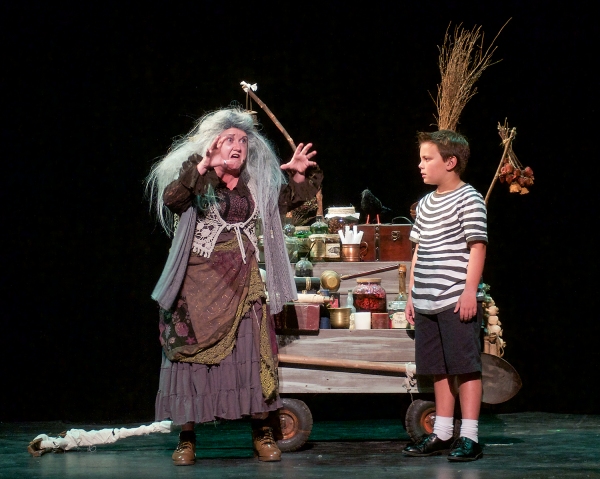 Tracey Collins (grandma) and Christian Collins (Pugsley)

Trina Beck (Morticia) & Johnny Missakian (Gomez)

Madison Kerth (Wednesday) tortures Christian Collins (Pugsley)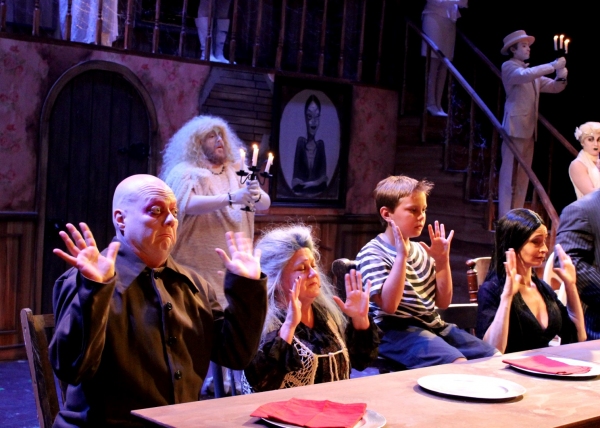 Alan Payne (Uncle Fester), Tracey Collins (Grandma), Christian Collins (Pugsley), Trina Beck (Morticia)