Photo Flash: First Look at THE WIZARD OF OZ at Rivertown Theaters
As the final production for the 2015 - 2016 season, Rivertown Theaters for the Performing Arts is proud to present one of the most beloved musical tales from film, "The Wizard of Oz" performed live by adults and children on the Main Stage now through July 24. BroadwayWorld has a first look at the cast in action below!
Click your heels together and join the Scarecrow, Tin Man, Lion, Dorothy and her little dog Toto, as they journey through the magical land of Oz, meet the Wizard and obtain their heart's desires. Follow the yellow brick road and embark on one of the wildest musical adventures ever told.
Following its history-making 1939 Technicolor film debut starring Judy Garland, this colorful conjuring of L. Frank Baum's fantasy children's novel has captivated the hearts and imaginations of dreamers of all ages. This version includes all of the classics: Over The Rainbow, Munchkinland (Ding Dong! The Witch Is Dead), If I Only Had A Brain, We're Off To See The Wizard (Follow The Yellow Brick Road), and The Merry Old Land of Oz. Don't miss this true American classic as we invite you to fly over the rainbow.
Directed by Gary Rucker, the cast features Shelbie Mac as Dorothy, Darren Hayes as Hunk / Scarecrow, Matt Reed as Hickory / Tin Man, BrIan Rosenthal as Zeke / Lion, Emily Felps as Aunt Em / Glinda, Alan Payne as Uncle Henry / Gatekeeper, Wayne Gonsulin as Marvel / Wizard, and Claire Laurent as Gulch / Witch.
For tickets and more information, visit www.RivertownTheaters.com.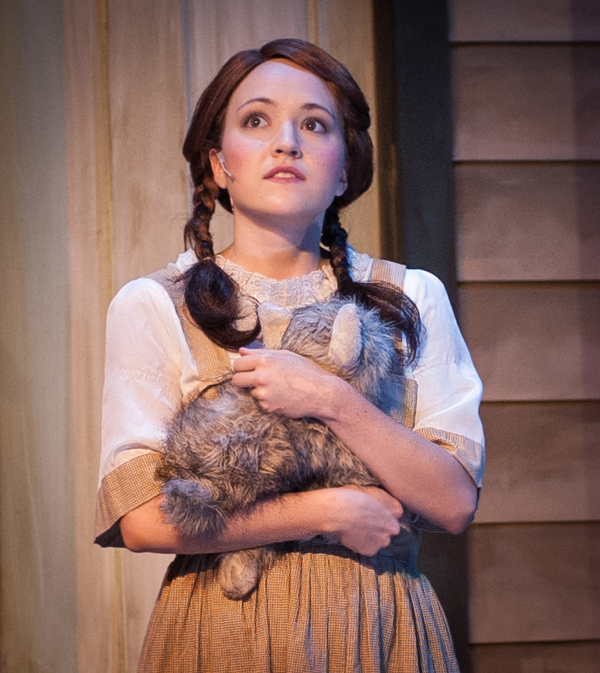 Dorothy (with Toto) sings 'Somewhere Over The Rainbow'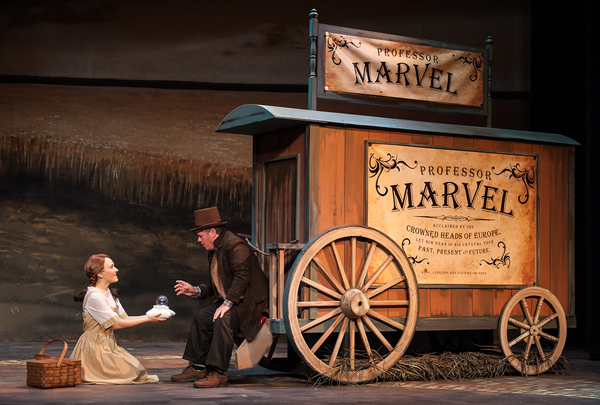 Professor Marvel (Wayne Gonsoulin) gives Dorothy (Shelbie Mac) some wise advice

Dorothy (and Toto) in the aftermath of the Tornado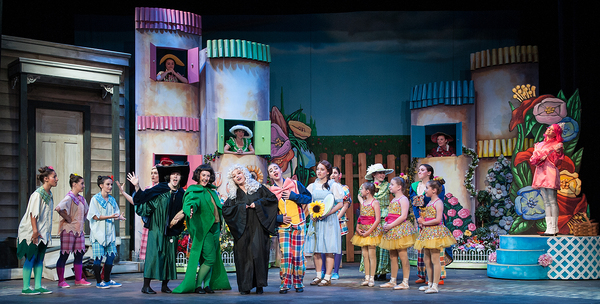 Welcome to Munchkinland!

The Scarecrow sings 'If I Only Had a Brain' to Dorothy

The Scarecrow (Darren Hayes), Dorothy (Shelbie Mac), The Tin Man (Matt Reed) and The Lion (Brian C. Rosenthal) get ready to follow the Yellow Brick Road

In The Emerald City to Meet The Wizard of Oz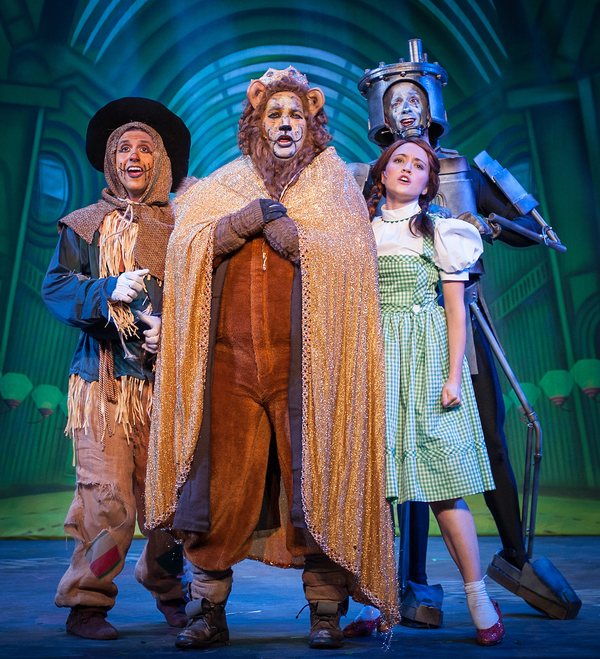 The Scarecrow (Darren Hayes), The Lion (Brian C. Rosenthal), Dorothy (Shelbie Mac), The Tin Man (Matt Reed) perform 'King of the Forest'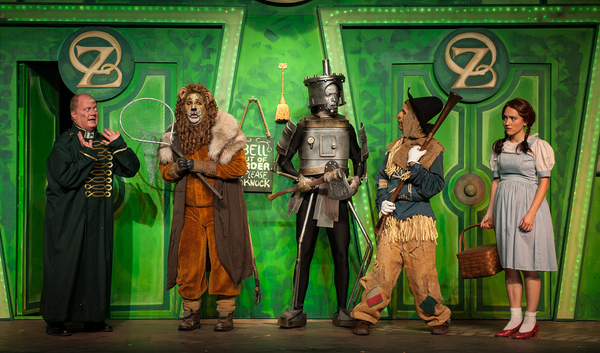 The Gatekeeper (Alan Payne) tells The Lion (Brian C. Rosenthal), The Tin Man (Matt Reed), The Scarecrow (Darren Hayes), and Dorothy (Shelbie Mac) to go home

The Wicked Witch of the West (Claire Laurent) with one of her Monkeys, plots Dorothy's and her friends' demise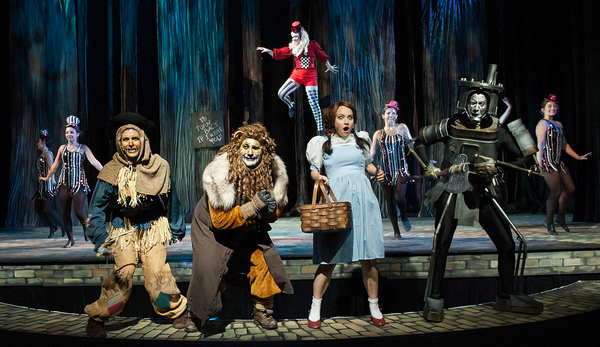 The Scarecrow, Lion, Dorothy and The Tin Men encounter The Jitterbugs in the Forest