BWW Previews: ALL I REALLY NEED TO KNOW I LEARNED IN KINDERGARTEN at Autonomy
Something great is coming to the classroom, no that's not right. Stage? Nope. Downtown cafe? Yes! Local favorite Denny Charbonnet is bringing the classic stories beloved by many right to your table.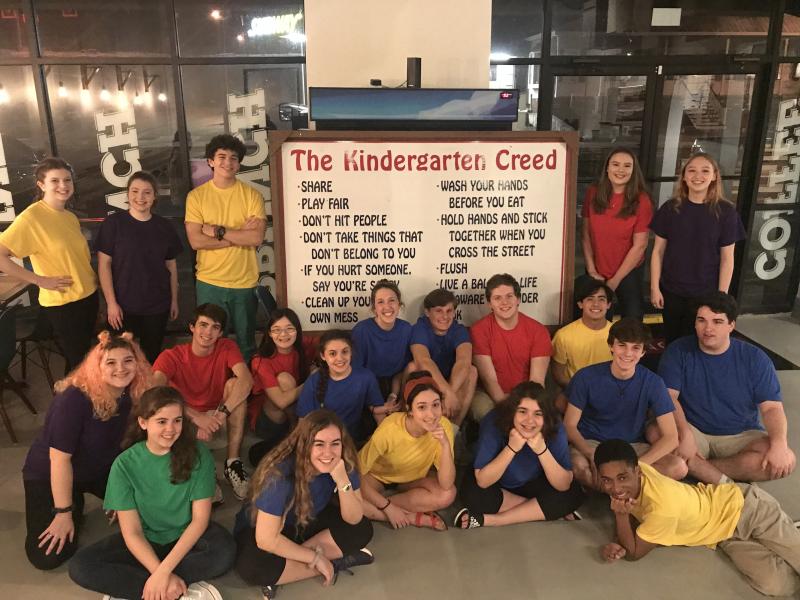 Based on Robert Fulghum's best-selling books, Kindergarten takes a funny, insightful, heartwarming look at what is profound in everyday life. It's an evening of theatrical storytelling in revue format, with monologues, dialogues, and multiple voice narration, enhanced through the use of live piano underscoring, which provides fluidity, charm, and emotional texture. The delightful stories feature colorful characters such as: a shy little boy who insists on playing the "pig" in his class production of Cinderella and steals the show; a man whose dream of flying carries him high over Los Angeles ... in a lawn chair buoyed by surplus weather balloons; a "mother of the bride" who's staged a perfect wedding-until the bowling ball of fate rolls down the aisle; and a modern-day Greek philosopher who finds the meaning of life in a piece of broken mirror from World War II. These stories celebrate our very existence, from the whimsy of childhood to the wisdom of old age.
The stories are brought to life by a cast of 25 students from the surrounding area. Charbonnet is no stranger to the world of theatre, after serving as the director and founder of the Saint Paul's Marian Player's for 31 years. Charbonnet continues her career with Magnificat Productions, her non-profit theatre company, although a coffee shop may be new territory for the experienced director. The show is important to the Charbonnet family and the community because 100% of profit will be donated to Buna's Hope, Charbonnet's daughter Elise's charity. Elise's mission is to provide help and hope to families suffering through the diagnosis of cancer.
After a lengthy search for the show's home, Autonomy showed itself as the perfect fit. The cafe, that specializes in house-made pastries, sandwiches, and coffees, recently open their doors late July and welcomed Charbonnet and her troupe of actors with open arms. Autonomy is open everyday of the week, except for Tuesdays, from 6:30-8:30, and closes at 2:30 on Sundays. The cafe has a wide variety of brunch, lunch, and dinner option as well as delicious pastries and coffees in the morning.
Show Dates: February 9th @ 8:30pm and February 10th @ 2:30pm
Tickets are available through venmo: $12, @Magnificat-Prod, mention the showdate you will attend, or through email to rovira.angela@gmail.com to reserve a ticket and pay at door.
Autonomy is located at 705 E Boston St, Covington LA