The Ritz Theatre Co. Presents THE FANTASTICKS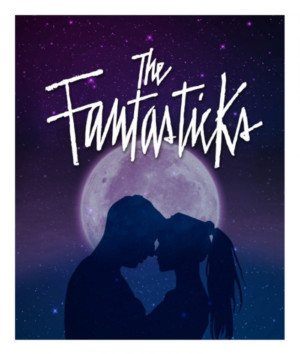 "The Fantasticks is a personal favorite of mine, for a number of reasons," explains Ritz Theatre Co. Producing Artistic Director Bruce Curless. "I look forward to bringing this theatre classic to our audiences as part of our June Theatre Festival. I feel that the story has particular relevance to younger people, so my hope is that many young people who have never seen the show, will come out and experience our production, and enjoy the story for themselves for the first time."
Director Matthew Weil adds: "I think one of the intriguing things that makes The Fantasticks timeless, and is a credit to its enduring nature, is that you can see it at various different stages of your life and always find it new again. What the audience takes away from the show grows and changes with age, making it timeless and refreshingly new every time!"
The Fantasticks is a 1960 musical with music by Harvey Schmidt and lyrics by Tom Jones. It tells an allegorical story, loosely based on the play The Romancers (Les Romanesques) by Edmond Rostand, concerning two neighboring fathers who trick their children, Luisa and Matt, into falling in love by pretending to feud.
The Fantasticks premiered at the Sullivan Street Playhouse in New York City, a small Off-Broadway theatre in New York City's Greenwich Village, on May 3, 1960, with Jerry Orbach as El Gallo, Rita Gardner as Luisa, Kenneth Nelson as Matt, and librettist Tom Jones (under a pseudonym) as the Old Actor, among the cast members. The sparse set and semicircular stage created an intimate and immediate effect.
The Ritz Theatre production will be presented in the round, which means that many of the audience members will be seated on a specially constructed stage, actually surrounding the performers, creating the same intimate and immediate effect of the original Off-Broadway original performances.
The show's original Off-Broadway production ran a total of forty-two years and 17,162 performances, making it the world's longest-running musical. It was awarded Tony Honors for Excellence in Theatre in 1991. The poetic book and breezy, inventive score, including such familiar songs as "Try to Remember", helped make the show so durable. Many productions followed, as well as television and film versions.
The show was revived off-Broadway from 2006 to 2017. As of 2010, its original investors had earned 240 times their original investments. The musical has played throughout the US and in at least sixty-seven foreign countries.
Ritz Fantasticks Cast
Alan Krier - Hucklebee
Bruce A. Curless - Henry
Charles J. Gill - Bellamy
John Nicodemo - Mortimer
Michael Pliskin - El Gallo
Brian Gensel - The Mute
AJ Klein - Matt
Kristy Joe Slough - Luisa
Ritz Fantasticks Production Team
Matthew Weil - Director
Siarra Ingram - Assistant Director
Robert Stoop - Vocal Director
Angela Longo - Choreographer
Jen Donsky - Lighting Designer
Brennan DiOrio - Costume Designer
Sara Viniar / Matthew Weil - Props
Sara Viniar - Stage Manager
Melissa Harnois - Assistant Stage Manager
William M. Bryant - Technical Director
Ritz Fantasticks Performances
Friday, June 1, @ 8:00pm
Saturday, June 2, @ 8:00pm
Sunday, June 3, @ 2:00pm
Friday, June 8, @ 8:00pm
Saturday, June 9, @ 8:00pm
Sunday, June 10, @ 2:00pm
Friday, June 15, @ 8:00pm
Saturday, June 16, @ 8:00pm
All tickets are $25.00 plus $2.50 service fee.
More Hot Stories For You