Photo Flash: SHAKESPEARE IN LOVE Brings True Romance to the Stage
The Shakespeare Theatre of New Jersey celebrates art and William Shakespeare with its next Main Stage production, Shakespeare in Love. This new play based on the Oscar-winning screenplay by Marc Norman and Tom Stoppard and adapted for the stage by Lee Hall makes its Metropolitan debut at STNJ on October 11. The production features music by Paddy Cunneen and is directed by the Theatre's Artistic Director Bonnie J. Monte with musical direction by Kris Kukul. Patrons can purchase tickets at The F.M. Kirby Shakespeare Theatre located at 36 Madison Avenue, Madison, by calling the Box Office at 973-408-5600 or by going online at www.ShakespeareNJ.org.
This exuberant theatrical "love letter" is filled with music and a huge cast of colorful characters (and one feisty dog). The play introduces Will Shakespeare as he struggles with writer's block - and a forbidden romance with the woman who inspires some of his greatest work. An epic Elizabethan extravaganza - it is rousing, funny, and a beautiful homage to love, art and the Bard himself.
Ms. Monte said, "We're very excited to be the first company in our region to bring this wonderful theatrical gift to our audience. This is the kind of play, as was the film it's based on, that has something for people of all ages. It is a glorious conglomeration and celebration of history, imaginative fiction, music, romance, comedy, high and low wit, companionship, and the sublime mystery of the act of artistic creation. We are thrilled to bring it to life for what will hopefully be a broad and diverse audience."
Provident Bank and Beacon Trust are proud sponsors of Shakespeare in Love. Chris Martin, President and CEO of Provident Bank said,
"We are delighted to partner with the Shakespeare Theatre of New Jersey to bring Shakespeare in Love to the stage. Our support of the performing arts is an integral part of our commitment to the communities we serve, and one that we take great pride in."
Shakespeare in Love is sponsored in part by Dr. W. John Bauer and Nancy Boucher. Additional support is provided by Wood Huntley and Beirne Donaldson.
Single tickets for Shakespeare in Love begin at $49 for preview performances and $69 for regular performances. The Theatre is proud to bring back its successful 30 UNDER 30 program for the 2017 season. Patrons aged 30 and under can purchase tickets for only $30 with valid ID, subject to availability. For tickets, patrons can call the Box Office at 973-408-5600 or visit www.ShakespeareNJ.org.
The Shakespeare Theatre of New Jersey offers various cost-saving opportunities, including $15 student rush tickets, which are available 30 minutes prior to each performance, with a valid student ID, and a limited number of Pay What You Can tickets for every performance on a first come, first serve basis. Season Memberships are also available and provide significant cost savings.
Photo Credit: Jerry Dalia


Anthony Marble as Kit Marlowe and Jon Barker as Will Shakespeare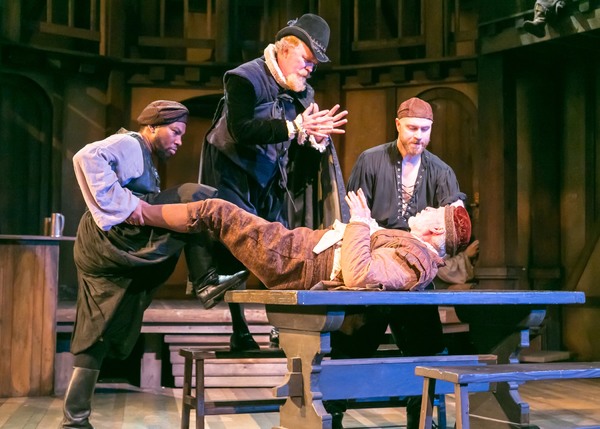 Javon Johnson as Lambert, Ames Adamson as Fennyman, Ryan Halsaver as Fennyman's Henchman, and Edmond Genest as Henslowe

Marcus Dean Fuller as Lord Wessex and David H. Littleton as Sir Robert de Lesseps

Aurea Tomeski as Lady de Lesseps, David H. Littleton as Sir Robert de Lesseps, Whitney Maris Brown as Viola de Lesseps, Marcus Dean Fuller as Lord Wessex, Joelle Zazz as A Lady, and Jon Barker as Will Shakespeare

Whitney Maris Brown as Viola de Lesseps and Jon Barker as Will Shakespeare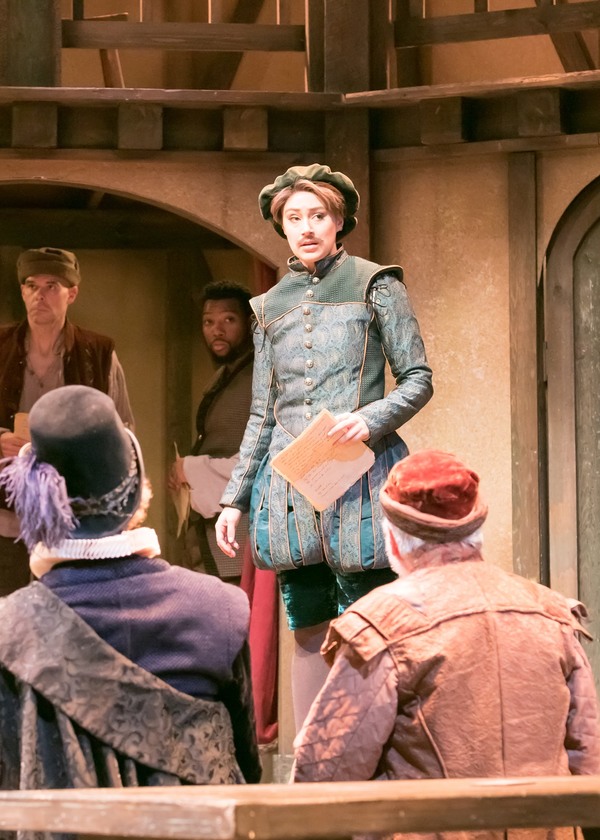 Whitney Maris Brown as Viola de Lesseps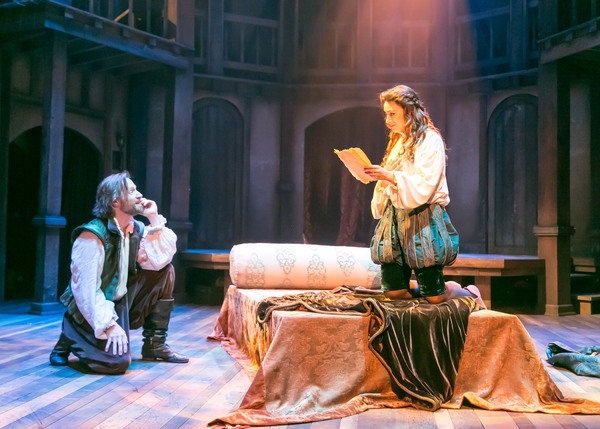 Jon Barker as Will Shakespeare and Whitney Maris Brown as Viola de Lesseps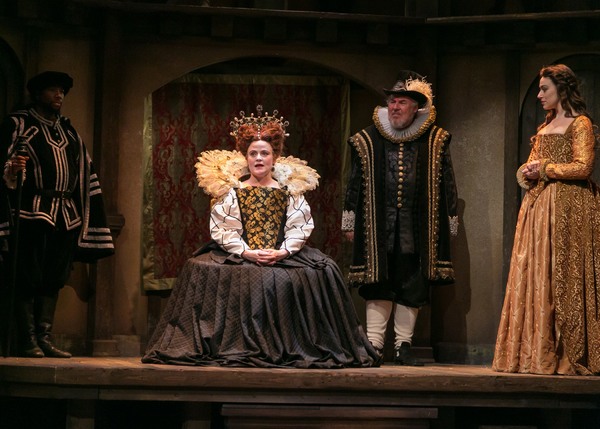 Javon Johnson as the Queen's Guardsman, Erika Rolfsrud as Queen Elizabeth I, Colin McPhillamy as Tilney, and Whitney Maris Brown as Viola de Lesseps

Garrett Lawson as Ned Alleyn and David Andrew Macdonald as Richard Burbage

Edmond Genest as Henslowe and Jon Barker as Will Shakespeare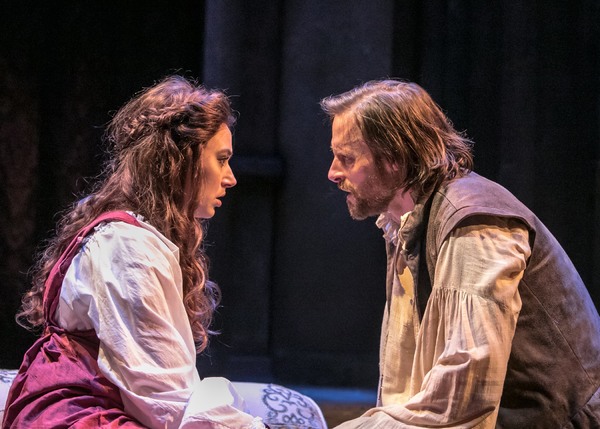 Whitney Maris Brown as Viola de Lesseps and Jon Barker as Will Shakespeare

Whitney Maris Brown as Viola de Lesseps and Jon Barker as Will Shakespeare

Marcus Dean Fuller as Lord Wessex and Jon Barker as Will Shakespeare with ensemble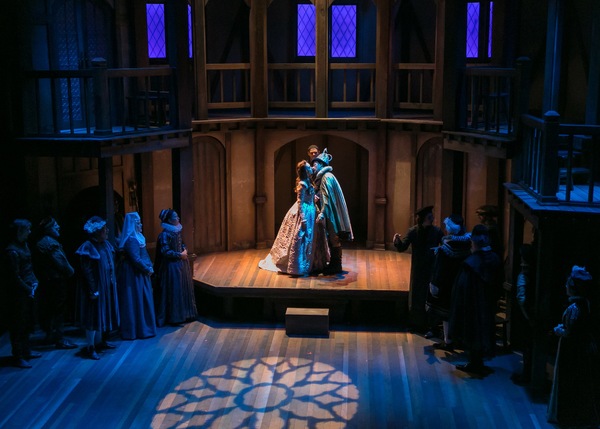 Whitney Maris Brown as Viola de Lesseps and Marcus Dean Fuller as Lord Wessex with ensemble

Whitney Maris Brown as Viola de Lesseps and Jon Barker as Will Shakespeare