Latest News on Paddy Cunneen:
Latest News on Paddy Cunneen
Stage Credits
Productions
[West End, 2019]
Composer
[Broadway, 2005]
Composer
[Broadway, 2002]
Composer
[Broadway, 1999]
Composer
[Broadway, 1999]
Composer
[Broadway, 1999]
Composer
[Broadway, 1998]
Composer
[Broadway, 1998]
Composer
[West End, 1995]
Musical Director
[West End, 1995]
Musical Director
[Regional (UK), 1993]
Musical Director
Paddy Cunneen News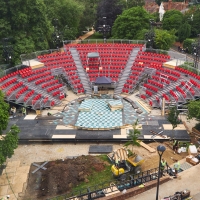 Photos: First Look at the New Lydia & Manfred Gorvy Garden Theatre
by Stephi Wild - Jul 6, 2021
The new Garden Theatre will open this Summer with a reconceived version of The Comedy of Errors, one of Shakespeare's earliest and arguably funniest plays, running from 13 July – 26 September. The production, directed by Phillip Breen, was due to be part of the RSC's 2020 season, but was postponed owing to the COVID-19 pandemic.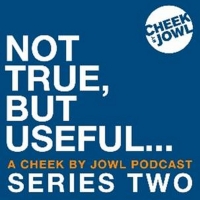 Cheek By Jowl Announces Second Series Of Podcast NOT TRUE, BUT USEFUL…
by Stephi Wild - Nov 20, 2020
Artistic Directors of Cheek by Jowl, Declan Donnellan and Nick Ormerod today announce the second series of their podcast, Not True, But Useful… hosted by Lucie Dawkins. New episodes of the podcast will be released every Friday from 20 November.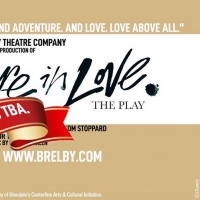 BWW Feature: Brelby Theatre Company Thrives In Spite of COVID-19
by Jeanmarie Simpson - May 15, 2020
Brelby Theatre Company is a prolific, independent theatre located in the heart of Historic Downtown Glendale Arizona.
SHE LOVES ME, MURDER ON THE ORIENT EXPRESS and More Announced in Pittsburgh Public Theater's 2020/2021 Season
by Chloe Rabinowitz - Mar 11, 2020
Artistic Director Marya Sea Kaminski and Managing Director Lou Castelli have announced Pittsburgh Public Theater's 2020/2021 six-play subscription series, two special events, and new programs for the company.
Kentucky Shakespeare Announces 2020 Summer Season
by Stephi Wild - Feb 26, 2020
Kentucky Shakespeare, the Official Shakespeare Festival of the Commonwealth, announces the 60th anniversary season of the free Kentucky Shakespeare Festival. The extended 11-week, 7-production, 64-performance season runs May 27-August 9, 2020, at the C. Douglas Ramey Amphitheater in Old Louisville's Central Park.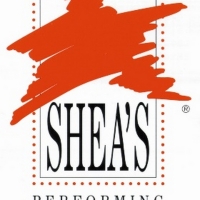 Shea's Performing Arts Center Announces The 2020 - 21 Frey Electric Construction Co. Shea's 710 Theatre Season
by A.A. Cristi - Feb 25, 2020
Michael G. Murphy, President of Shea's Performing Arts Center (PAC), is pleased to announce the 2020 a?" 21 Frey Electric Season at Shea's 710 Theatre. The 710 Season will feature five shows including a collaborative show by All for One Theatre Productions - Shakespeare in Love. This producing partnership between Shea's 710 Theatre, MusicalFare Theatre, Theatre of Youth, Irish Classical Theatre, and Road Less Traveled Productions marks the third year the group is producing a show on the 710 stage.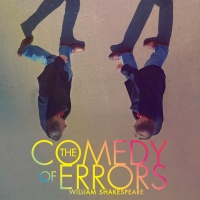 Casting Announced For The RSC's 2020 Production Of THE COMEDY OF ERRORS
by Stephi Wild - Feb 6, 2020
Casting details are announced for the Royal Shakespeare Company's (RSC) 2020 Summer production of The Comedy of Errors, which plays in the Royal Shakespeare Theatre from 25 April 2020. Joining the previously announced Miles Jupp, who will make his RSC debut as Antipholus of Syracuse, is Jonathan Broadbent (Dromio of Syracuse), Justin Edwards (Antipholus of Ephesus), Greg Haiste (Dromio of Ephesus), Georgia Landers (Luciana) and Annette McLaughlin (Adrianna). Directed by Phillip Breen, the production will be cross-cast with The Winter's Tale (from 28 March 2020) and Pericles (from 15 August 2020). All three plays are sponsored by Darwin Escapes.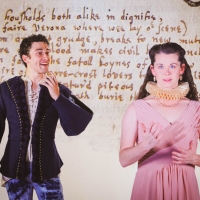 SHAKESPEARE IN LOVE is Coming to Connecticut Repertory Theatre
by Chloe Rabinowitz - Nov 11, 2019
Connecticut Repertory Theatre (CRT) continues its 2019-20 season with Tom Stoppard's Shakespeare in Love, adapted for the stage by Lee Hall and Marc Norman. Vincent Tycer will direct. Performances will be held in the Harriet S. Jorgensen Theatre from November 21st through November 23rd, and December 4th through December 8th, 2019. For tickets and information please visit crt.uconn.edu or call (860) 486-2113.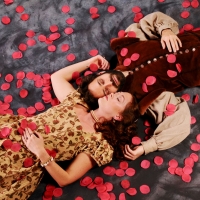 Lakewood Theatre Company Presents The Comedy SHAKESPEARE IN LOVE
by Julie Musbach - Oct 18, 2019
Lakewood Theatre Company continues its 67th season of live theatre with Shakespeare in Love, directed by David Sikking, a romantic comedy, based on the award-winning screenplay by Tom Stoppard and Marc Norman. The story was adapted for the stage by Lee Hall with music by Paddy Cunneen and plays at Lakewood Theatre Company November 1 a?" December 8, 2019. 
Photo Flash: Inside Rehearsal For A MIDSUMMER NIGHT'S DREAM at Regent's Park Open Air Theatre
by Stephi Wild - Jun 18, 2019
Shakespeare's fantastical fable of desire, confusion, jealousy and growing up. Through live music, playful adventure and physical invention, see the lovers' world transformed into a place of magic, laughter and healing, as we journey into the woods.
Paddy Cunneen Videos
STAGE TUBE: Sneak Peek at Druid's THE BEAUTY QUEEN OF LEENANE, Coming to the Taper
by Stage Tube - Oct 20, 2016
Center Theatre Group has announced the casting for the Druid production of 'The Beauty Queen of Leenane' by Martin McDonagh. Directed by Druid artistic director Garry Hynes, 'Beauty Queen' begins previews November 9, opens November 16 and continues through December 18, 2016, at Center Theatre Group/Mark Taper Forum. Scroll down for a sneak peek at the cast in action below!