Photo Coverage: 'Meet Me in St. Louis' Opening Night at Paper Mill
Paper Mill Playhouse (Millburn, NJ) officially opened its mainstage production of Meet Me in St. Louis on November 11 at 7:30PM.  Travel back to the turn of the century St. Louis, where the streets buzz with trolley cars, and the people buzz with excitement.  Directed by Paper Mill's Acting Artistic Director Mark S. Hoebee, this nostalgically romantic production captures the exuberance and innocence of the original in an utterly entertaining experience the whole family will enjoy. Meet Me in Saint Louis will run at the Paper Mill Playhouse's Millburn Theatre through December 16, 2007.  The Opening Night Party was held at Martini Restaurant.

Meet Me in St. Louis will play the following performance schedule: Wednesdays at 7:30PM, Thursdays at 2:00PM & 7:30PM, Fridays at 8:00PM, Saturdays at 2:00PM & 8:00PM and Sundays at 2:00PM & 7:30PM. 
Single tickets are now on sale and range in price from $25 to $92.  Student rush tickets are $16.25 and are available the day of performance in person with current student ID. Tickets may be purchased by calling 973-376-4343, or at the Paper Mill Box Office on Brookside Drive in Millburn, or online at www.papermill.org.
"It's turn of the century St. Louis, the World's Fair is coming soon - and so is a world of changes for the Smith family. While older sisters Rose and Esther dream of happily-ever-after with their handsome beaus, the younger girls, Agnes and Tootie, spend their hours dreaming up mischief. But when their father announces the family is moving to New York, will all those dreams become one big nightmare?" state press notes. Featuring show-stopping choreography and a treasured score, Meet Me in St. Louis includes the beloved standards "Have Yourself a Merry Little Christmas," "The Boy Next Door," and "The Trolley Song."
Meet Me in St. Louis brings an all-star cast with familiar favorites and brilliant newcomers to the Paper Mill Stage.  Brynn O'Malley returns to Paper Mill as Esther. Four-time Tony-Award nominee and Drama Desk Award winner Gregg Edelman, a New Jersey resident, will portray Alonso Smith. Donna English as Anna Smith; Patti Mariano as Katie; JB Adams as Grandpa; Barrymore-Award winning actor Brian Hissong will make his Paper Mill debut as John Truitt; Julia Osborne returns as Rose; Christian Del Croix as Lon; Sophie Rudin as Tootie Smith.
Rounding out the Meet Me in St. Louis cast is: Roni Caggiano (Agnes Smith), Ashley Arcement, Tommy Berklund, Jessica Bircann, Elliot Bradley, Alicia Charles, Matt Condello, Allison Couture, Patrick Cummings, Leah Greenhaus, Wes Hart, Erin Henry, Mary Jo McConnell, Jake Pfarr, Ed Romanoff, Dani Spieler, Dennis O'Bannon and Jessica Rochwarger.
Meet Me in St. Louis is directed by Paper Mill's Acting Artistic Director Mark S. Hoebee. Choreography by Denis Jones. Tom Helm is music director.  Scenic design is by Rob Bissinger; costumes by Thom Heyer; lighting by Charlie Morrison; sound by Randy Hansen; stage management by Brian Meister.
Photos by Linda Lenzi

CURTAIN CALL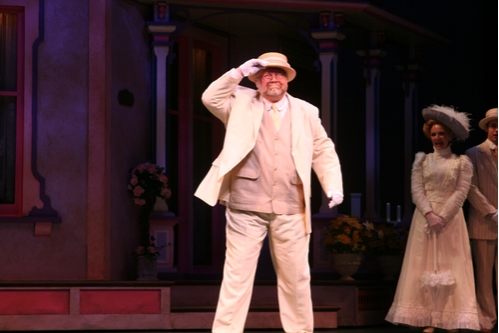 JB Adams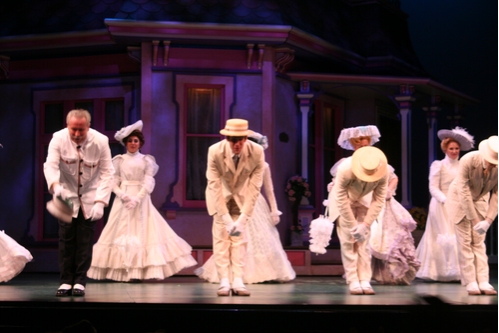 The ensemble


The ensemble


Julia Osborne and Patrick Cummings


Donna English and Gregg Edelman


Brian Hissong and Brynn O'Malley


Brian Hissong and Brynn O'Malley


The cast of Meet Me in St. Louis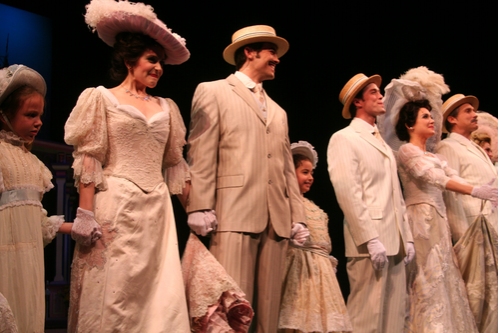 The cast of Meet Me in St. Louis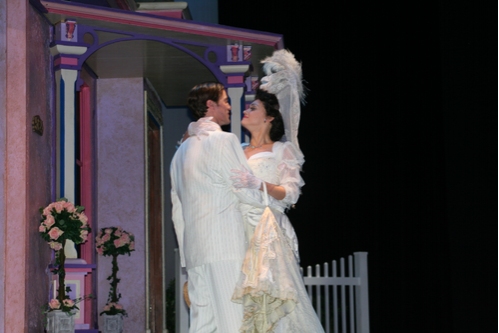 Brian Hissong and Brynn O'Malley

OPENING NIGHT PARTY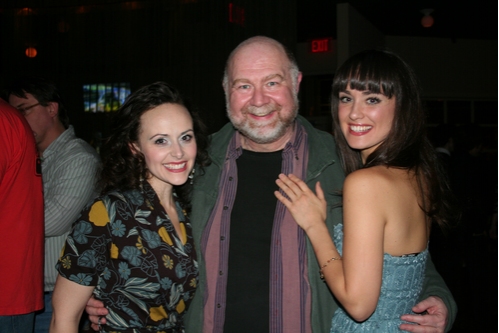 Julia Osborne (Rose Smith), JB Adams (Grandpa Prophater) and Brynn O'Malley (Esther Smith)

Dana Domenick (Ensemble) and Patrick Parker (Artistic Associate, Papermill Playhouse)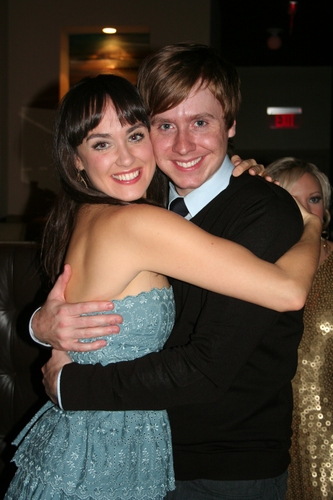 Brynn O'Malley and Steven Booth

Jeremy Leiner, Brynn O'Malley and Steven Booth

Jeremy Hays, Denis Jones (Choreographer), Kathleen Marshall and Wes Hart (Ensemble)

Allison Couture (Ensemble) and Patrick Cummings (Warren Sheffield)

Christian Delcroix (Ensemble) and Gregg Edelman (Alonso Smith)

Alicia Charles (Ensemble), Thom Heyer (Costume Designer) and Ashley Arcement (Ensemble)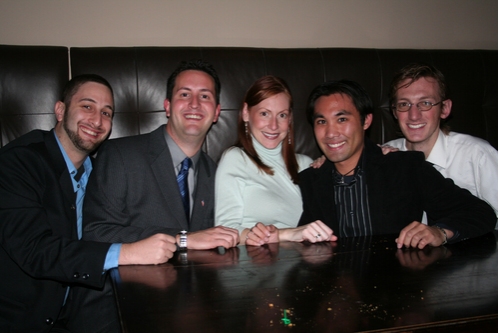 Brian Pollack (Paper Mill Communications Assistant), Shayne Miller (Paper Mill Press Manager), Whitney Manalio (Paper Mill Marketing Manager), Reynaldi Lolong (Paper Mill Marketing Associate) and Eugene Lovendusky (BroadwayWorld News Desk Editor)


Dani Spieler (Ensemble), Tommy Berklund (Ensemble) and Mary Jo McConnell (Ensemble)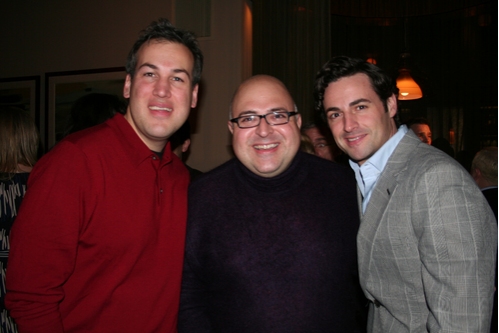 Jim Colucci, Frank DeCaro and Max von Essen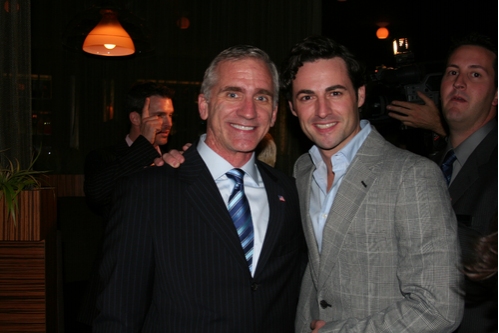 Mark S. Hoebee (Director) and Max von Essen

Mark S. Hoebee, Donna English (Anna Smith), Patrick Parker and Max von Essen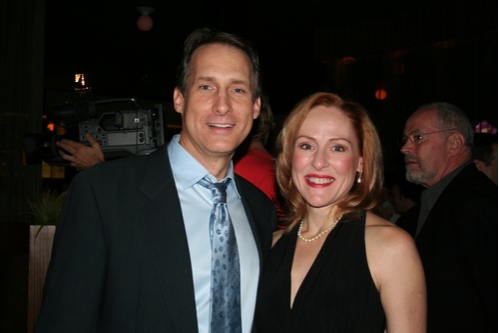 Gregg Edelman and Donna English

Brian Hissong (John Truitt), Brynn O'Malley and Mark S. Hoebee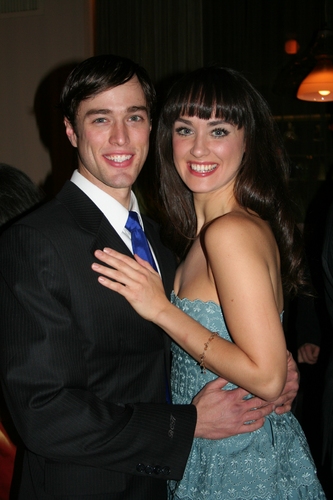 Brian Hissong and Brynn O'Malley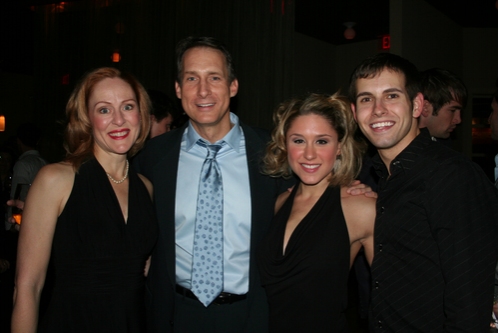 Donna English, Gregg Edelman, Jessica Rochwarger (Ensemble) and Elliot Bradley (Sidney Purvis)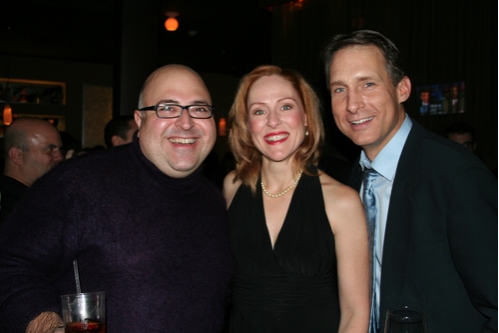 Frank DeCaro, Donna English and Gregg Edelman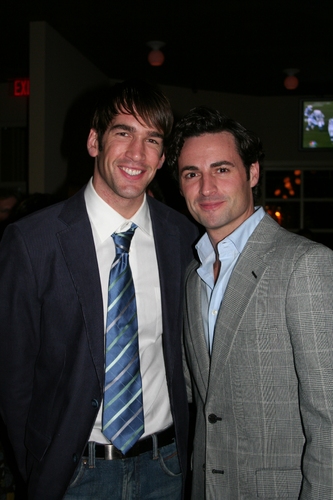 Tommy Berklund and Max von Essen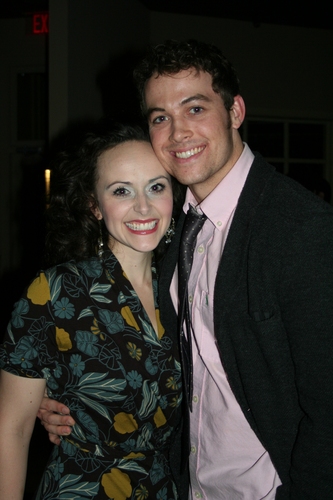 Julia Osborne and Patrick Cummings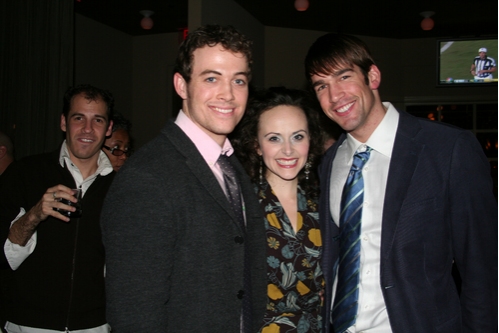 Patrick Cummings, Julia Osborne and Tommy Berklund

Roni Gaggiano (Agnes Smith), Sophie Ruden (Tootie Smith) and Leah Greenhaus (Understudy Agnes)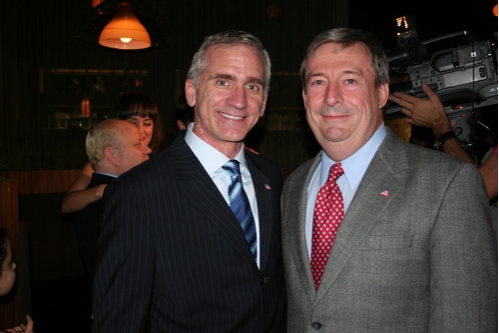 Mark S. Hoebee and Mark W. Jones (Executive Director, Papermill Playhouse)

Denis Jones, Kathleen Marshall and Patrick Parker

Jessica Bircann (Ensemble) and Ed Romanoff (Clinton Badger)

Brynn O'Malley, Patti Mariano (Katie) and Julia Osborne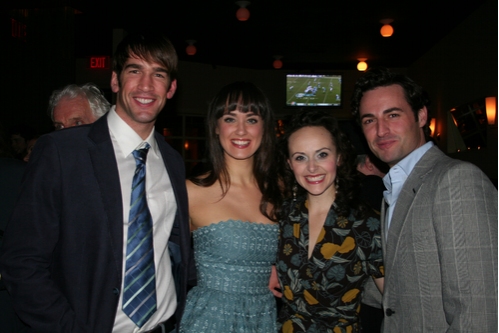 Tommy Berklund, Byrnn O'Malley, Julia Osborne and Max von Essen

Gregg Edelman and Mark Waldrop

Denis Jones, Kathleen Marshall and Mark S. Hoebee

Roni Gaggiano, Leah Greenhaus and Sophie Ruden

Jake Pfarr (Ensemble), Erin Henry (Lucille Ballard) and Dennis O'Bannion (Ensemble)