Photo Flash: Boiler Room Theatre to Open 10th Season With FIDDLER ON THE ROOF
The Boiler Room Theatre (BRT), Williamson County's residentprofessional theatre company, will open its 10 th season on Feb. 5, 2010 with Fiddler onthe Roof for a run through Feb. 27 at the theatre, located in the historic Factory at Franklin, 230 Franklin Rd., Building Six, in Franklin, Tenn.
Fiddler on the Roof is a musical that thrusts the generational conflict regardingtime-held religious and cultural traditions front and center stage. The storyline aboutJewish settlers living in a small village in Russia at the beginning of the 20th century isbased on the stories of Sholom Aleichem. It was the acclaimed Tony Award-winning director and choreographer Jerome Robbins who saw the universal appeal of this simpletale about Tevye, a poor milkman, struggling to maintain the customs and beliefs passed down within family and community from one generation to the next.
Robbins was born Jerome Rabinowitz in New York to Russian Jewish parentswho fled to America to escape the pogroms. Although he rejected Judaism in his youth -and distanced himself further from his heritage by changing his surname, in midlifeRobbins fought to produce Fiddler on the Roof in part to honor his family and theirhistory.The original production opened on Broadway in 1964.
It was the show that the60's Broadway clique said would never be of interest to mass audiences yet it was thefirst show to surpass 3,000 performances and became the longest running musical for 10years - until Grease broke its record. And contrary to the naysayers, Fiddler on the Roofwas critically acclaimed and received 10 Tony Award nominations winning nineincluding Best Musical, Best Book for a Musical, Best Score, and Best Direction andChoreography for Jerome Robbins. A successful film adaptation came in 1971, followed by four Broadway revivals, strengthening the show's enduring popularity.
"To see people battling with the safety of their traditions, the comfort of routine,and having the true faith to let go and trust is a journey that we all share," said Director Billy Ditty. "Many Americans today are finding themselves struggling with the loss ofcomfortable routines in the face of an ever-changing economy and job market.
So many folks are being forced to reevaluate every aspect of a self-focused and materialistic way-of-living, that in large part, has ceased to exist. Fiddler on the Roof seems to be morerelevant than ever."Fiddler on the Roof stars Alan Lee as Tevye and Debbi Kraski as Golde. Thelarge cast also includes Emily Ethridge, Cari McHugh, Caley Cheney, Francine Berk,Fred Mullen, John Silvestro, Dan Zeigler, David Gaspin, Luke Phillips, Heidi Gaspin,Vicki White, David Ryckman, Kendra Ford and Gina D'arco.
Ditty has assembled a virtual "who's who" of Nashville theatre professionals for his creative team with PamAtha choreographing the show, Jamey Green serving as Musical Director, MelissaCannon designing the costumes for the production, and Corbin Green serving as set and scenic designer.Performances are held on select Thursday and Sunday evenings at 8 p.m., all Tuesday, Friday and Saturday evenings at 8 p.m., with a discount Sunday matinee at 2p.m. on Feb. 21. Two special Valentine's Day shows will be offered on Feb. 14 at 2 p.m.and 8 p.m. (special pricing applies; no discounts offered).
The complete performanceschedule for Fiddler on the Roof may be accessed at BoilerRoomTheatre.com.
Ticket prices are $25 for adults, $23 for seniors (age 60 and up) and students (age13 through college with valid ID), and $19 for children ages 3 through 12. Matinee pricesare $2 less respectively. All Tuesday shows are two-for-one ($25 for two tickets; no otherdiscounts apply). All tickets for "Thrifty Thursday" shows are $15 (no other discountsapply).
Tickets may be purchased by calling the Boiler Room Theatre at 615-794-7744 orordered online at BoilerRoomTheatre.com.BRT's 10 th Anniversary season also includes The Fantasticks, Brighton Beach Memoirs, Nine - The Musical, Les Miz 2: A Tale of 2 Cities, Rent, and Christmas Belles.Season passes are available through the Box Office or online at BoilerRoomTheatre.com
Photo credit: Rick Malkin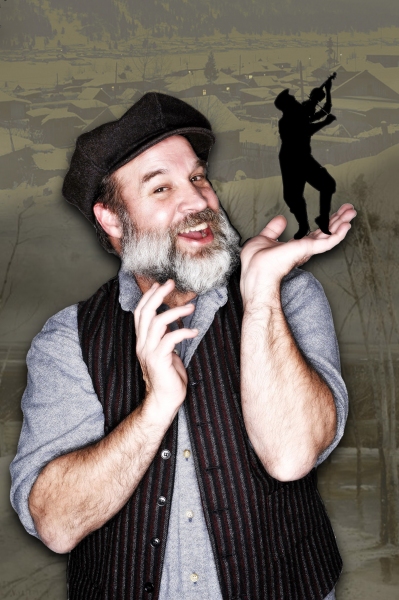 Alan Lee and Billy Ditty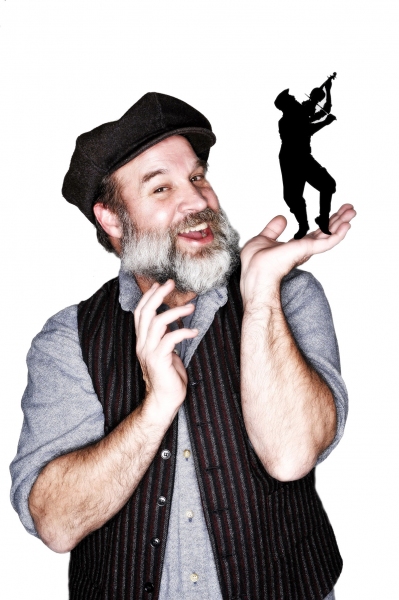 Alan Lee and Billy Ditty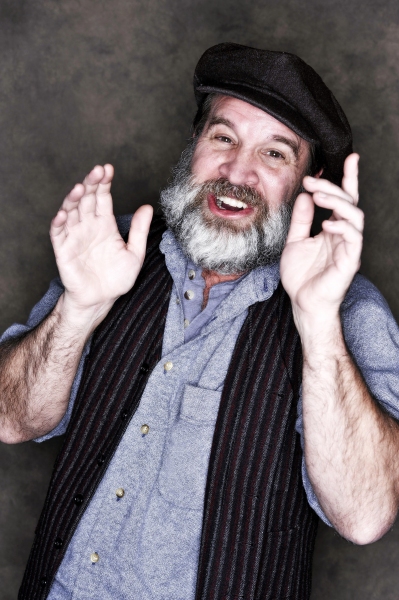 Alan Lee
Related Articles View More Nashville

Stories

Shows
More Hot Stories For You